(Buckhead, Atlanta, GA)
Scooter's 791st bar, first visited in 2010.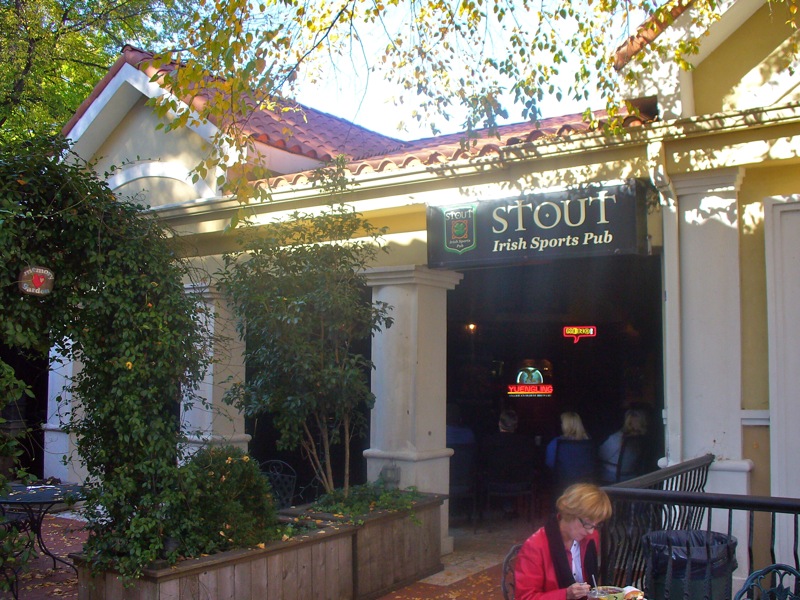 After circling around a few blocks failing to find an open bar, Google Maps on my phone indicated a possible bar on East Andrews. We found ourselves at what appeared to be a new strip mall, but we walked from one and to the other and found nothing obvious or open.
However, there were banners in the parking lot advertising an Irish sports pub, so we went inside to have a look. All we found in the rotunda was a wine bar that did not appear to be open yet.
"Maybe it's in the back?" I wondered.
B was about ready to give up, but I walked around the outside of the building regardless. Jackpot! A bar that was not only open, but also reasonably busy.
Stout Irish Sports Bar has a huge covered outdoor seating area. The inside is decorated with stonework and murals surrounding the L-shaped bar.
As we chatted with a guy whose accent we were trying to figure out, our bartender thought we were from Oklahoma. This was in part due to our own accents, but more because we pronounce the word "draught" as draw, whereas in this part of the country it's pronounced draft. We had been "corrected" several times already on this trip, but we were having trouble adapting to the change.
One other interesting things to note here is that the men's room uses waterless no-flush urinals. This is the first time I have ever seen them used anywhere other than remotely-located parks and roadside rests.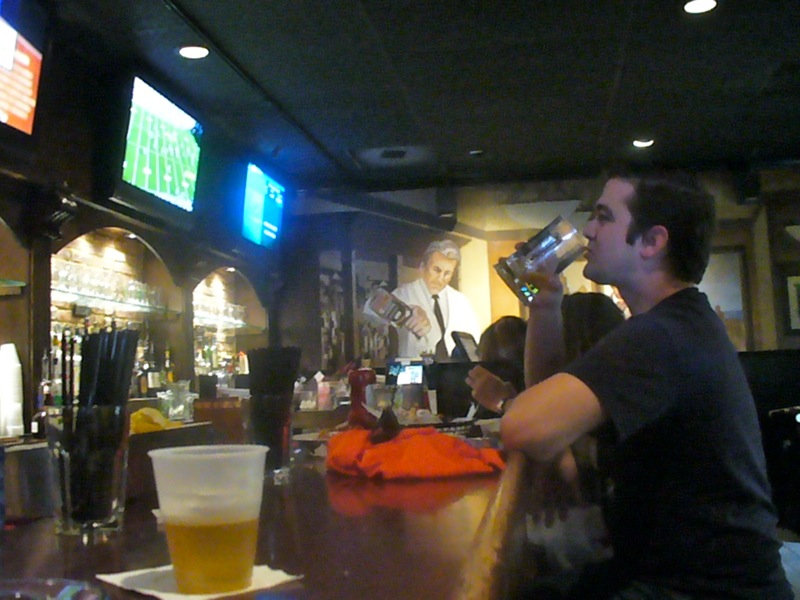 Panorama of the bar. Use the slider below the photo to view.

56 E Andrews Dr NW, #16
Atlanta, GA 30305
[launch map]
(404) 869-1151
Visit Web Site