(Marceline, MO)
Scooter's 330th bar, first visited in 2007.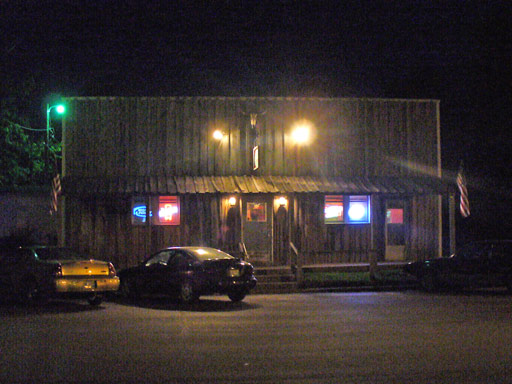 B: Michelob 10oz draw – $2
S: Michelob Light 10oz draw – $2
I had mis-printed my map of this town so it took us for-e-ver to find this place… even having asked for directions. Finally I spotted the telltale neon and we eventually figured out how to get to it. The interior was pretty rustic.

126 E Howell Ave
Marceline, MO 64658
US
[launch map]
(660) 376-9400