(De Soto, KS)
Scooter's 762nd bar, first visited in 2010.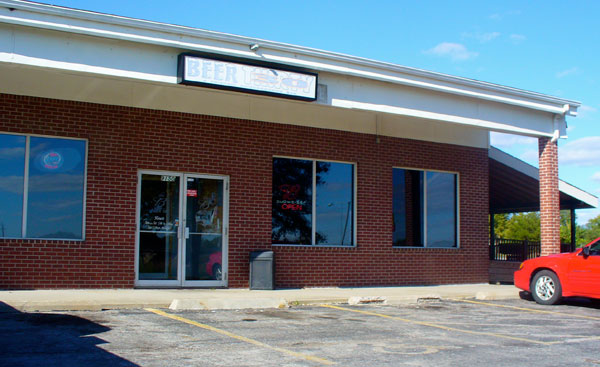 At first glance, this was a run down, dirty, almost scary place. But the longer I sat there, the more it grew on me. By the time I left I realized this is probably a pretty decent place to hang out.
Beer Thirty is a private club, so smoking is permitted. After quizzing us and deciding we were ok, the bartender gave us memberships. She was pretty friendly and had a sassy sense of humor.
The bar area isn't very attractive, pretty barebones in a cinder-block room. The bar forms a long U-shape so offers lots of seating and lends itself to creating conversations. There's a covered patio outside the east end.
To the west of the bar is a separate room (separated by a half-wall) with pool tables and additional seating. This room looks nicer than the bar area. The restrooms are back here too and were pretty clean.
The bar serves food a few days a week but apparently usually has a few things that can be quickly heated up on the other days.
Beer Thirty is biker friendly and participates in area poker runs. It also has karaoke nights as well as bands. I'm told it's a popular hangout for off duty police as well.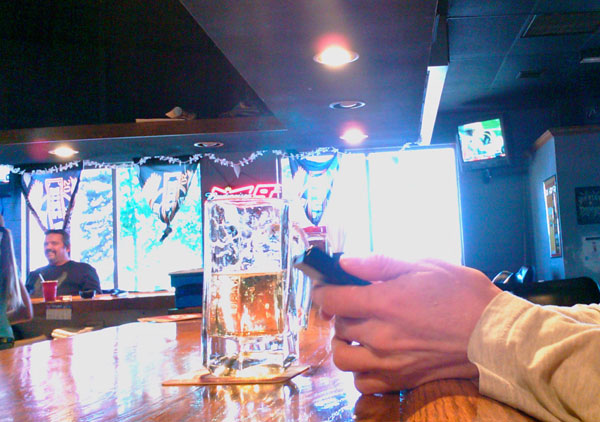 9150 Lexington Ave
De Soto, KS 66018
US
[launch map]
(913) 585-1416
Visit Web Site