(South Sioux City, NE)
Scooter's 1024th bar, first visited in 2014.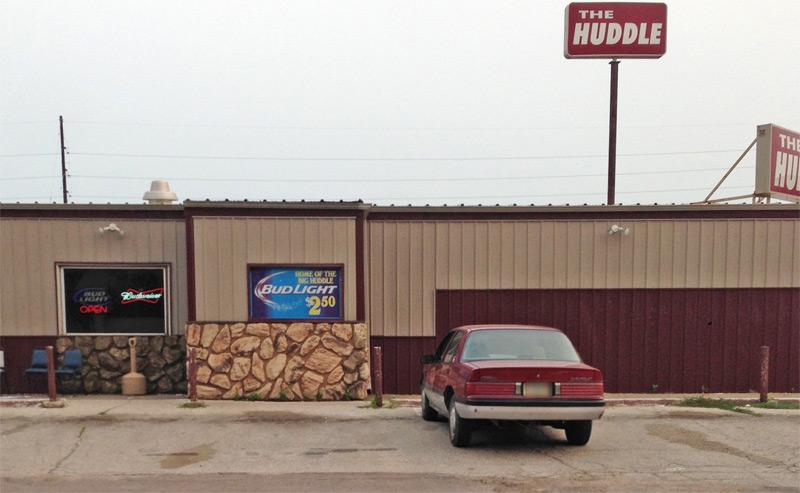 I wasn't originally planning a stop here, but when I noticed it was 2 blocks from my hotel I decided to drop in.
There is a great deal of seating at the double-sided rectangular bar, plus lots of tables throughout the space. I saw darts, shuffleboard, and several video games. I didn't notice any pool tables but it's possible some were around back by the stage.
Since I didn't go all the way around to the back room, I missed noticing the big partially-covered beer garden out back.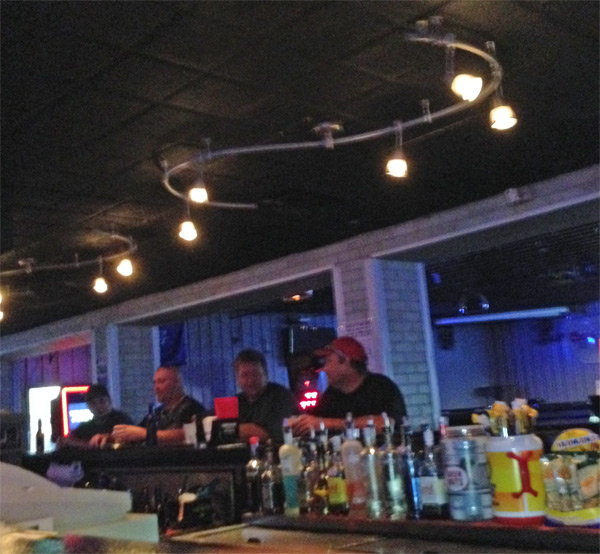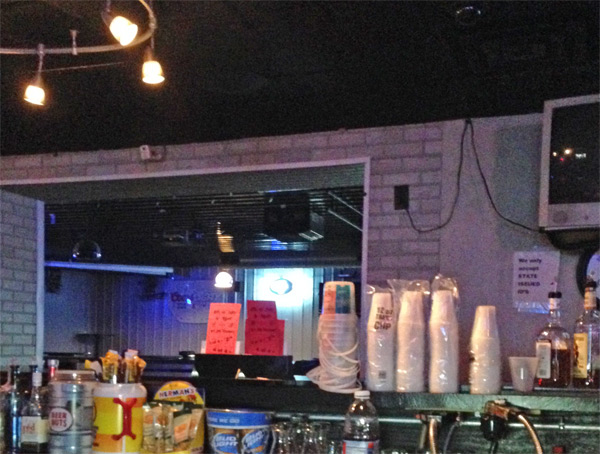 I've seen bars go to great lengths to prevent pooping (among other nefarious activities) in the men's room — such as removing toilet seats and/or stall doors. But this was a first for me — the toilet out in the open while the urinal gets the private stall. (Bonus — note the tiny sink in the corner.)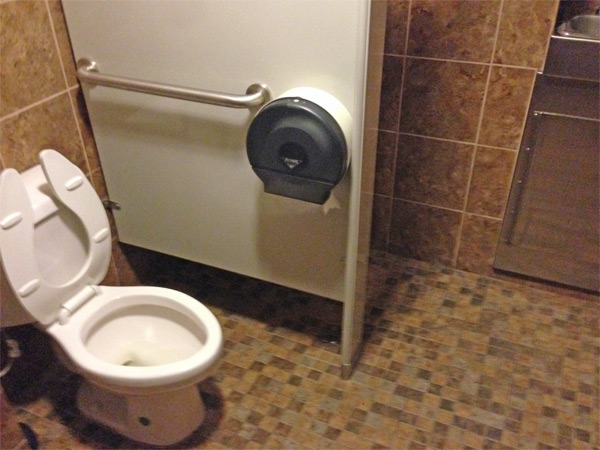 110 E 8th St.
South Sioux City, NE 68776
[launch map]
(402) 494-5903
Visit Web Site