(Downtown, Syracuse, NE)
Scooter's 981st bar, first visited in 2013.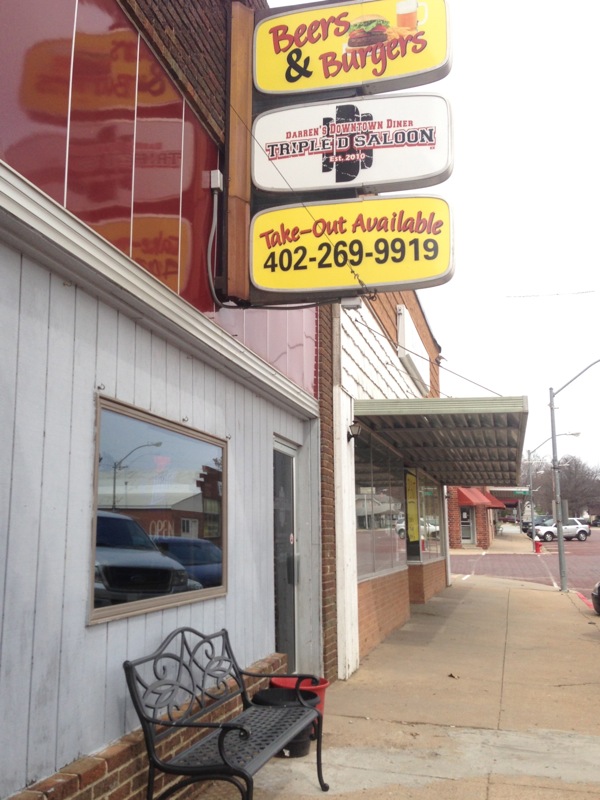 We stopped in here looking for one small town bar to stop in at on the way home from errands in Lincoln. There were two bars across the street from each other, we picked this one.
This is a nice friendly little small town dive bar that opens bright and early. There's a pool table in the back, and the grill serves up burgers as well as steaks and prime rib on certain evenings. (The evening menu varies by day of the week.)
No tabs, bottled beer only. Including a couple of unexpected national and local brews.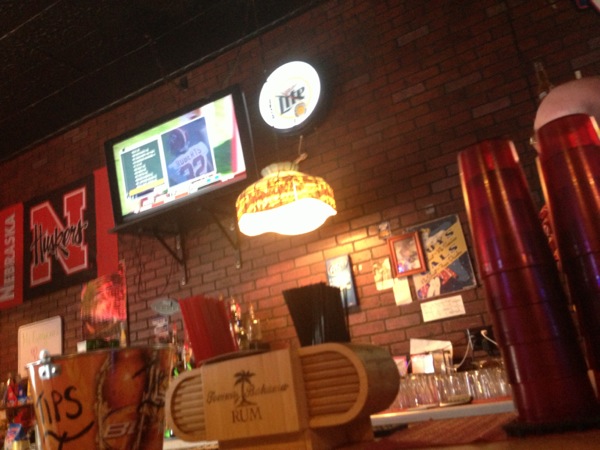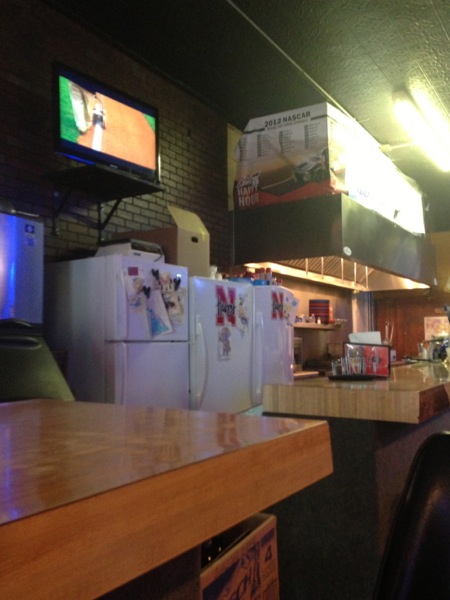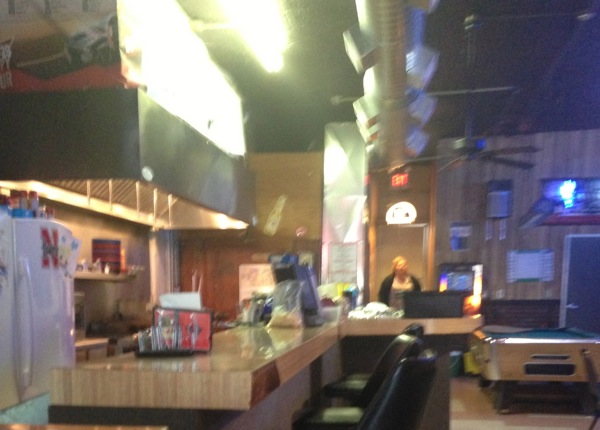 We had no reception here on either AT&T or T-Mobile. Which is probably why these strange objects can be found nearby…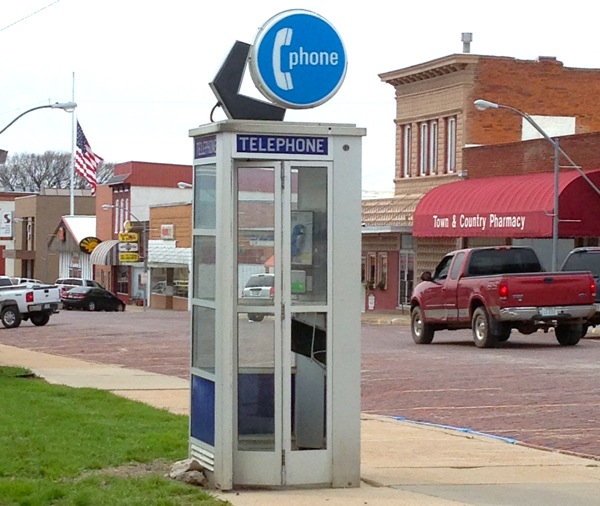 378 5th Street
Syracuse, NE 68446
[launch map]
(402) 269-9919