(Downtown, Kansas City, MO)
Scooter's 1299th bar, first visited in 2018.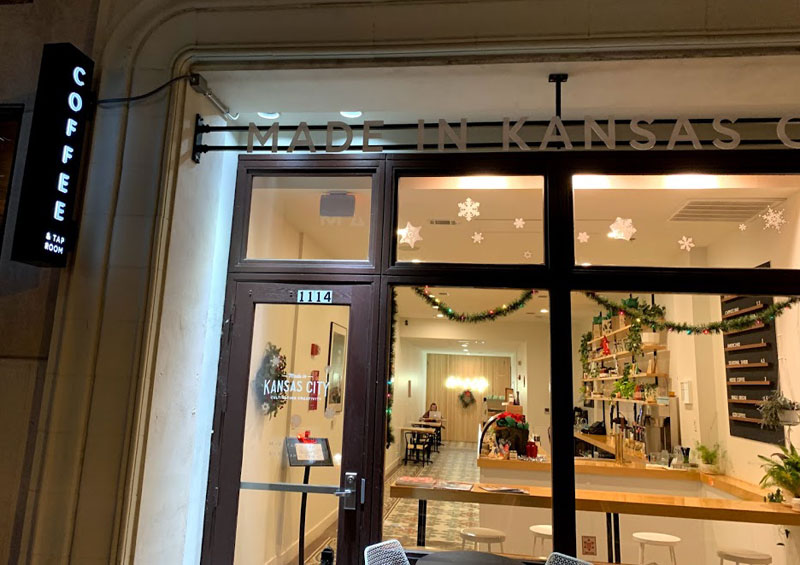 From the outside, you'd never guess there was a bar in here. All you can see is a coffee shop.
Come inside and wander to the back room, you still would never guess there's a bar in here. All you'll see is a coffee shop and a seating area with shelves of KC souvenirs available for purchase.
But then you might notice the red curtain around the corner, that looks like it would lead to an employee-only stock room.
Head through THAT curtain to find the bar — hidden so far back into the center of the block that you will have no phone signal and have to use their free wifi.
The beers are all local KC beers, and there is a limited cocktail menu using liquors that I assume are all regional.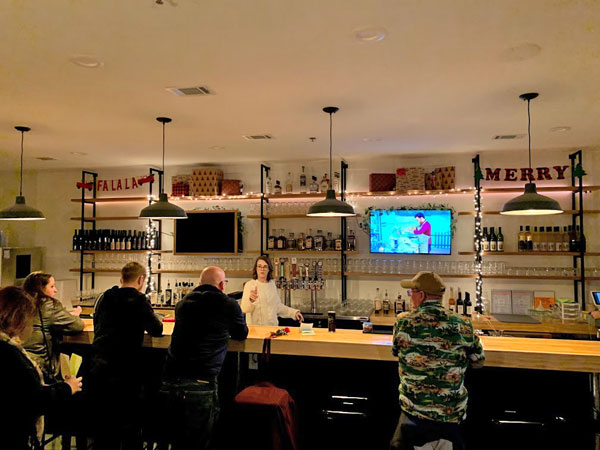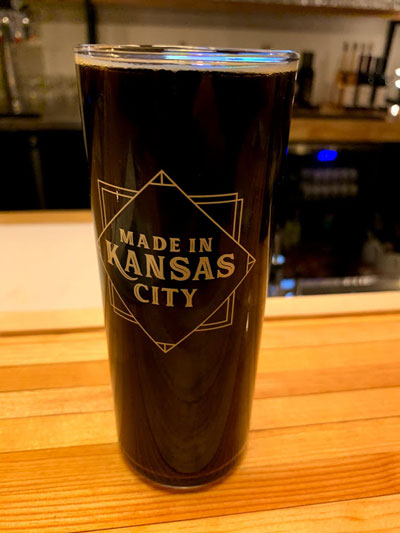 1114 Baltimore Ave
Kansas City, MO 64105
US
[launch map]
(816) 585-2459
Visit Web Site