(Downtown, Minneapolis, MN)
Scooter's 156th bar, first visited in 2006.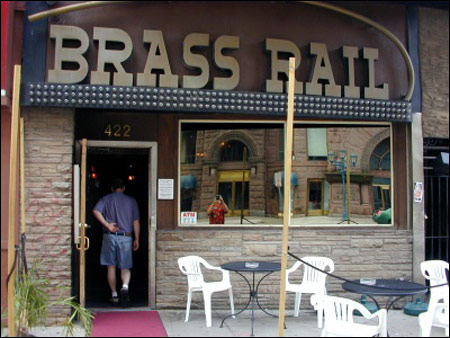 We had noticed a large group in a fenced area in front of The Gay 90s, a place we had assumed was a gay bar both from the name and the techno beat coming from inside. Brandon asked the bouncer at the place next door about that fenced-in crowd and he said it was a smoking area. Brandon then asked him where a good place was to get a beer and the bouncer said "right on inside here". We stepped in and found this to be a gay bar with a stage and poles.

422 Hennepin Ave
Minneapolis, MN 55401
US
[launch map]
(612) 333-3016
Visit Web Site