(Garden City, MO)
Scooter's 983rd bar, first visited in 2013.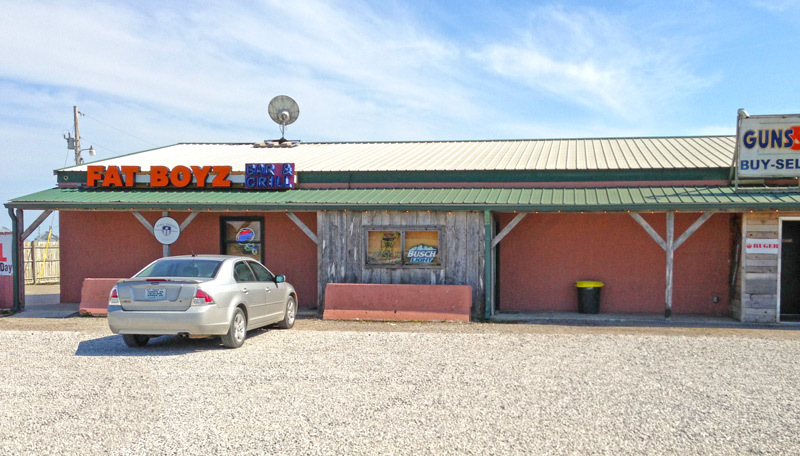 For years I've been curious about this bar that's attached to a gun shop and indoor shooting range, but every time I have been in the area I didn't have time to make a stop. Today, however, I found myself in the area and had time to kill, so stopped in.
It was around 4:00 on a Saturday afternoon so needless to say I was the only patron. That makes it hard to get a feel for what a place is really like. I had a couple of Guinness while watching "Dazed and Confused" on TV.
On the inside, you'd never guess this is a butler building. They did a good job on the finish, creating a dive bar feel worthy of a more stately structure. It's dark like it should be, with a nice long bar and lots of woodwork. There's a jukebox, darts, and a few other games I didn't really pay much attention to.
The more brightly-lit back room — technically in a separate butler building connected by a narrow enclosed walkway — contains three pool tables and is monitored by a video feed behind the bar.
There also seems to be a fenced in patio area outside, though I didn't notice how this is accessed.
In my years of wondering about this place I always imagined it as one big long room with booze at one end, guns at the other. But in real life I didn't see any direct connection between the bar and the gun shop / shooting range — which is probably for the best.


28503 Missouri 7
Garden City, MO 64747
[launch map]
(816) 862-8006