(Westport, Kansas City, MO)
Scooter's 91st bar, first visited in 2006.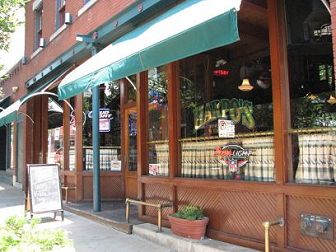 Popular among college kids for it's 75-cent draws of Natural Light… you'll see college kids loading up trays with dozens at a time. Much of the draw comes from UMKC. One of the few bars I've been to where the multi-urinal men's room has a long line outside the door.
That aside, this place has an AWESOME patio.

4109 Pennsylvania Ave
Kansas City, MO 64111
US
[launch map]
(816) 753-3434
Visit Web Site