(Afton, IA)
Scooter's 109th bar, first visited in 2006.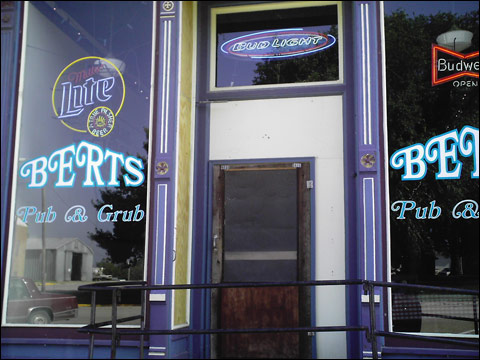 Afton, Iowa is the former county seat of Union County, and has a nice town square to prove it. While people in jeans played basketball in a park in the square in 100+ degree heat, we drove around looking for a place to cool off.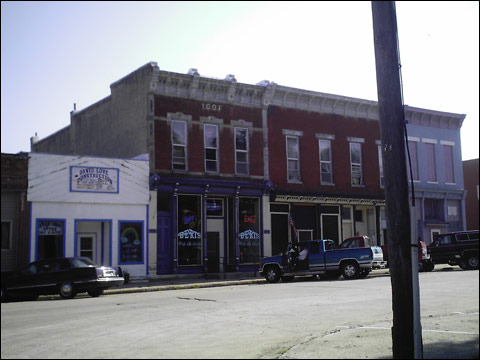 Located right on the square, Bert's Pub & Grub occupies a former Gamble's department store. With wood floors and high ceilings, Bert's showcases its ornate, leather-wrapped bar proudly. We had just settled in with our bottles of Bud Light and Miller Lite when the bartender offered to show us around the place.
The most striking feature of the main bar area is its antique elevator. Originally used by the department store, it is still used today for bring in cases of beer and taking out the trash. This unique elevator is hand-operated, using an intricate system of pulleys to allow the operator to raise and lower themselves and a heavy load of merchandise with ease by simply pulling a rope. Our bartender demonstrated how simple it was to use.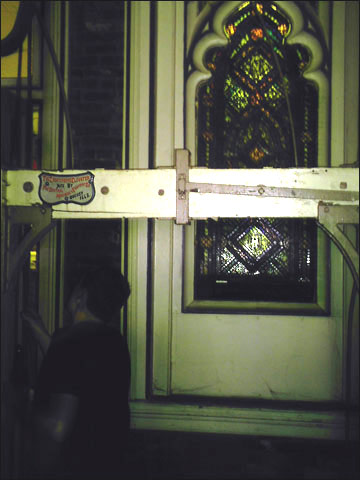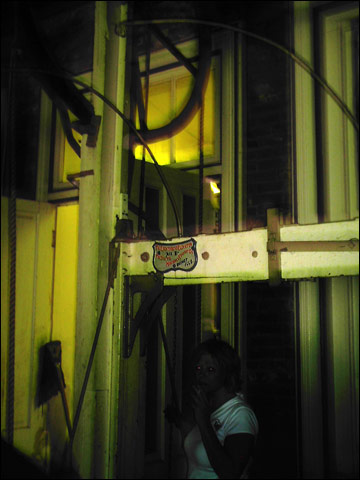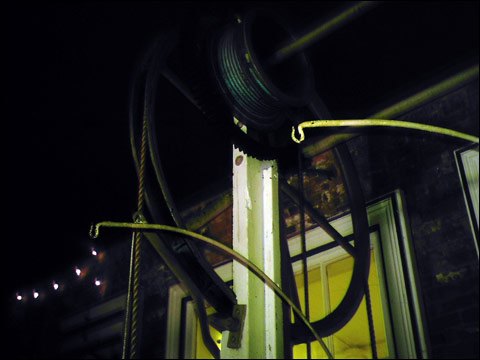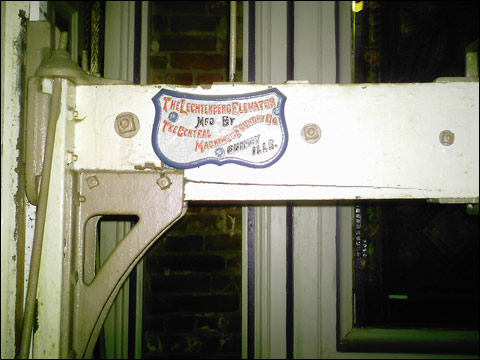 As we toured the bar we were surprised to find a dance room in back, complete with setups for pole dancing and cage dancing. (The camera we had with us on this visit had no flash, hence the "night vision" photo below.) The owner, Jeff Zeits, had the stage and dance area constructed in 2004 and had plans to bring in exotic dancers from time to time to "bring a little life" to town. But City Hall got wind of the idea and put a stop to it before it ever took off. Nonetheless is still makes a good stage for local and touring bands.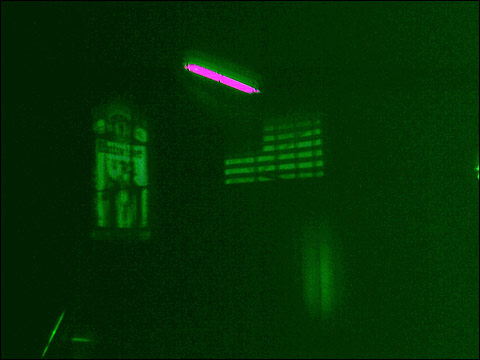 175 E Kansas St
Afton, IA 50830
US
[launch map]
(641) 347-5150