(Kellerton, IA)

Closed briefly, is back open now with a new owner.
Scooter's 103rd bar, first visited in 2006.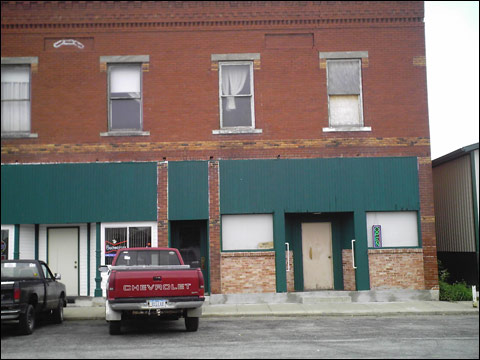 We drove onto the main strip in this quiet little town, lined with several run-down buildings, some empty, but many being rather architecturally interesting buildings. This was probably a pretty little town back in its day. As for the bar, it had no signage anywhere outside or inside that told us what the name was so we had to ask the bartender. We noticed some bowling trophies on a shelf above us, and a back room behind a curtain that we didn't go check out.

102 Decatur St
Kellerton, IA 50133
US
[launch map]
(641) 783-2300
Visit Web Site