(Lamoni, IA)
Closed, but a new bar has opened in the same location.
Was also called The Longhorn Pub for a while, is now simply called The Bar.
Scooter's 100th bar, first visited in 2006.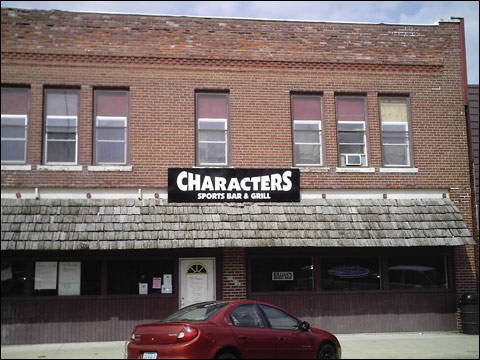 Located right in the heart of downtown. A big place with lots of TVs and memorabilia. Officially the bar proper is only open on weekends. The rest of the time, while you can still order alcohol, a huge red curtain hides the bar so that the extremely conservative locals won't have to be offended by seeing it while they are eating.

100 N Linden St
Lamoni, IA 50140
US
[launch map]
(641) 784-6505