(Riverview, Macon, GA)
Scooter's 789th bar, first visited in 2010.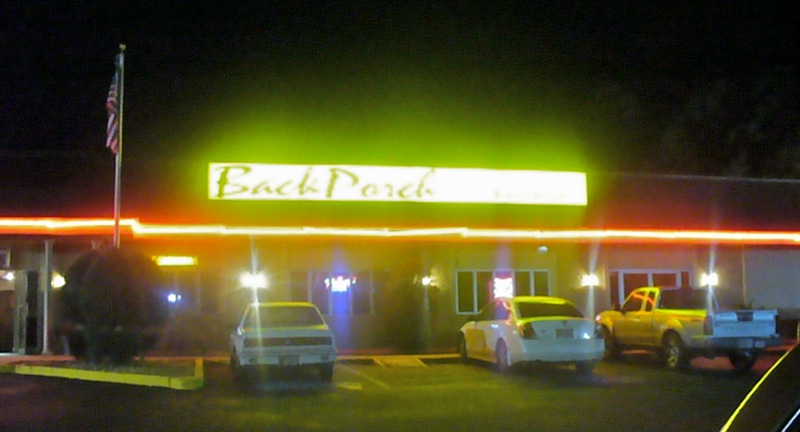 B wasn't feeling so hot after eating too much at his grandma-in-law's house earlier, so we took a break at our motel for a little while. Eventually he got to feeling a little better so we went back out to explore some more of the town.
We started out at the Back Porch Lounge, which turned out to be attached to the motel that was our second choice on our list of places to stay.
The front room with the bar is very small and intimate. There was no place to sit, so we took our drinks into the adjoining front room.
This room was completely dark, except for a giant screen where a group of people were playing Rock Band. We sat in a booth in the back and watched them play through several songs.
As our eyes adjusted we saw that this was a relaxing lounge room, with a lot of stonework and a large fireplace. A stripper pole in the corner seemed a little out of place in this room.
Behind the bar was another room, brightly lit, that was an elegant-looking billiard room.
Before we left we noticed that a grizzly old man who was lurking in the corner was air-drumming wildly to the Rock Band songs.
Unfortunately, B's illness returned, so we had to call it a night after this bar. We held out hope that he'd feel better tomorrow so we could resume our mission.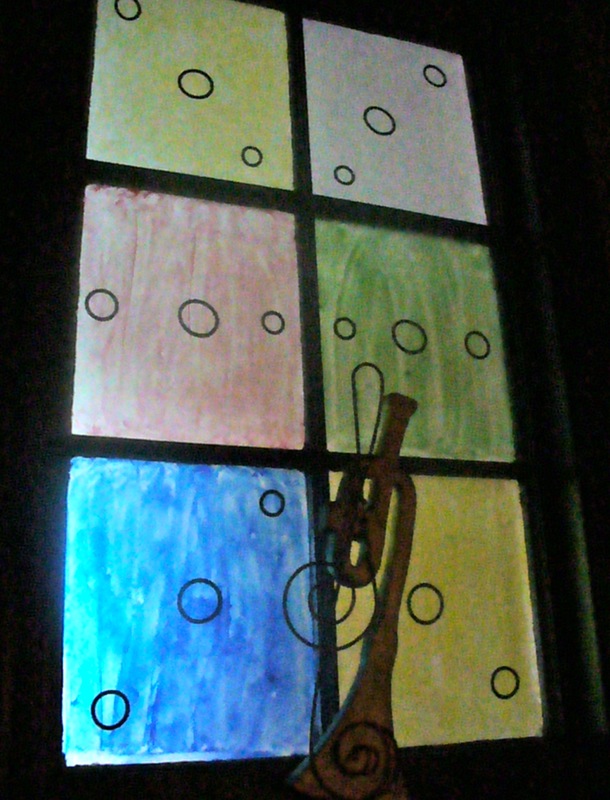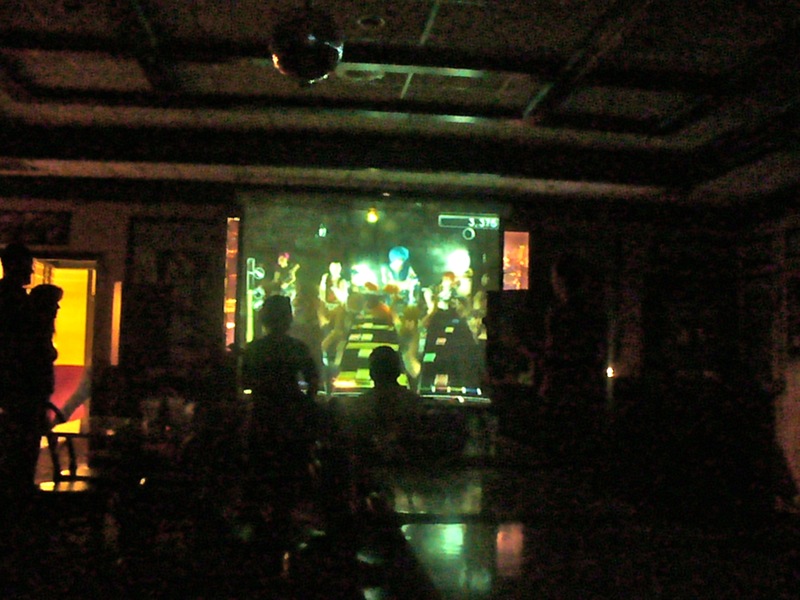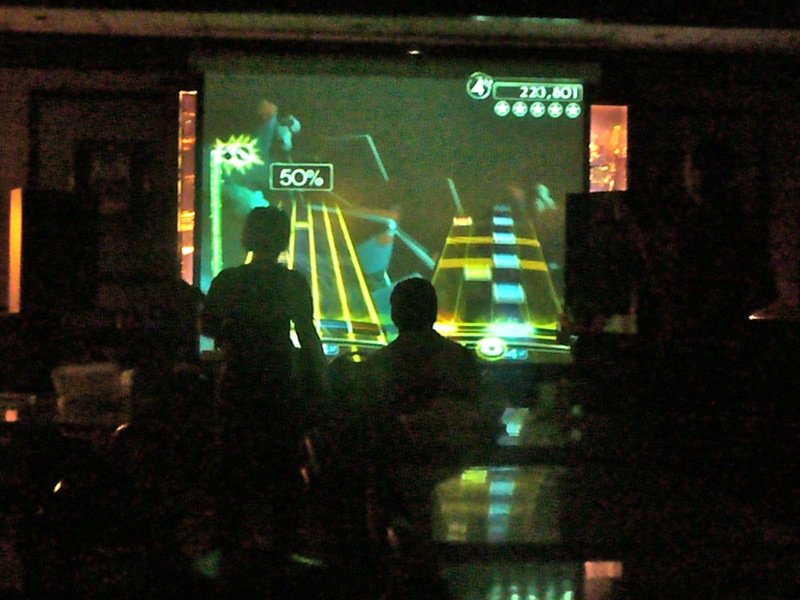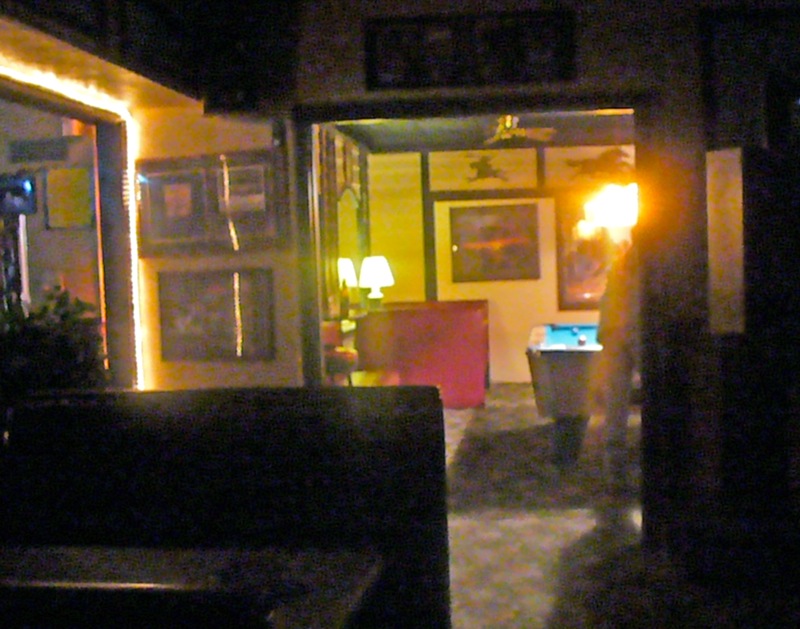 2400 Riverside Drive
Macon, GA 31204
[launch map]
(478) 745-8801
Visit Web Site