(Bay View, Milwaukee, WI)
Scooter's 1330th bar, first visited in 2019.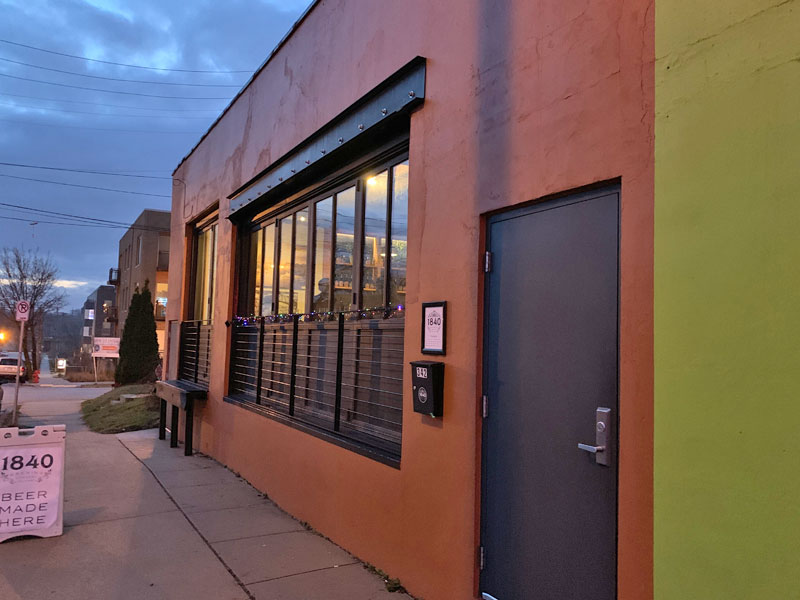 I had never heard of this place, but it came recommended by an Internet Stranger who had been here before. We were all back at the AirBNB and the gang was working on a huge dinner. But it was a small kitchen, and I reasoned "They don't
really
need six people crammed in here," so I hopped in an uber and headed out in the intermittent monsoons to check it out.
If you were just driving by, you'd probably never notice the place. It's a nondescript storefront in a nondescript building in a very vibrant neighborhood.
I just got myself two half-pours, because my plan was to just have a quick visit here and then check out one or two of the other bars nearby. But OH MY GOD this beer was so good that I got two more. And then another one after that. I ended up using up all of my available time here.
I had their Sea Foam (pineapple / passion fruit / blue spirulina sour), Vanilla Drinking Chocolate (imperial stout), Caramel Rainbow (milk stout), Orbital Motion (IPA), and Cheap Cologne (Brut IPA).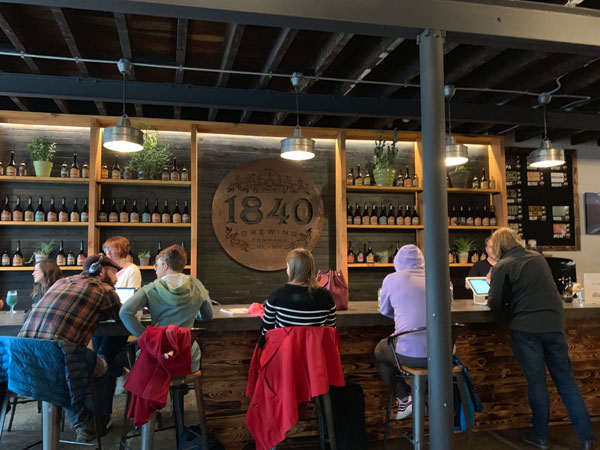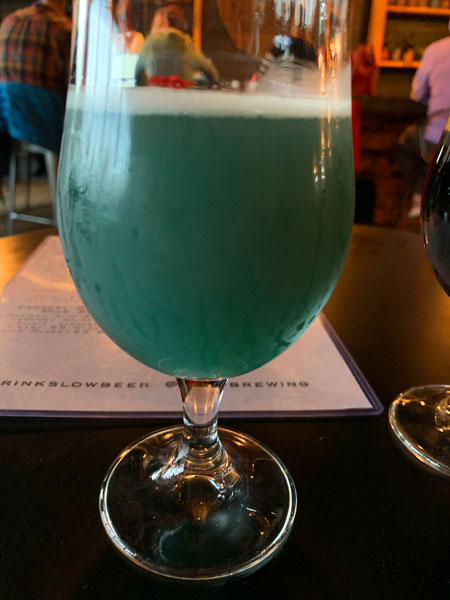 342 E Ward St
Milwaukee, WI 53207
US
[launch map]
(414) 236-4056
Visit Web Site