(SEA-TAC, Seattle, WA)
Scooter's 1644th bar, first visited in 2023.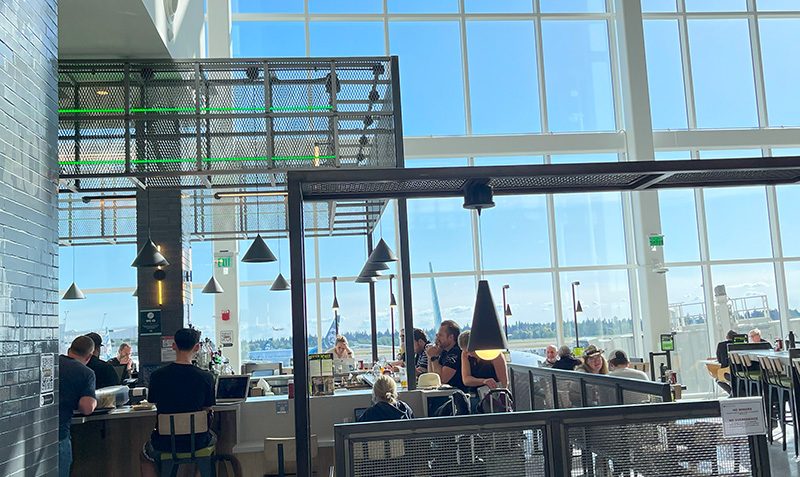 We had originally planted ourselves at a table at Tundra Taqueria, but since the liquor regulations here apparently differ from our airport back home (where any drink you buy can be taken anywhere in the airport) we couldn't get the drinks we wanted unless we sat at the bar. There weren't enough seats available at the bar so we moved over to Open Space, which did have tables inside the fenced-off drinking area.
"Wow, they sure have a lot of Elysian beers on the menu," I thought to myself before figuring out that it's affiliated with Elysian Brewing.
The snacks, drinks, and service were all great, and it was a nice comfortable area to kill some time while we waited for our flight to board.
I had the Dragonstooth Stout.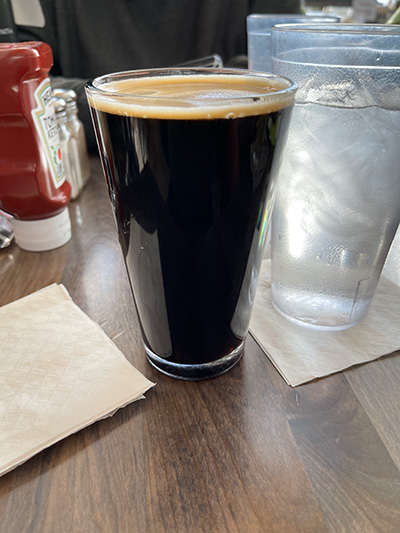 17801 International Blvd
Seattle, WA 98158
United States
[launch map]