(Buckman, Portland, OR)
Scooter's 1522nd bar, first visited in 2022.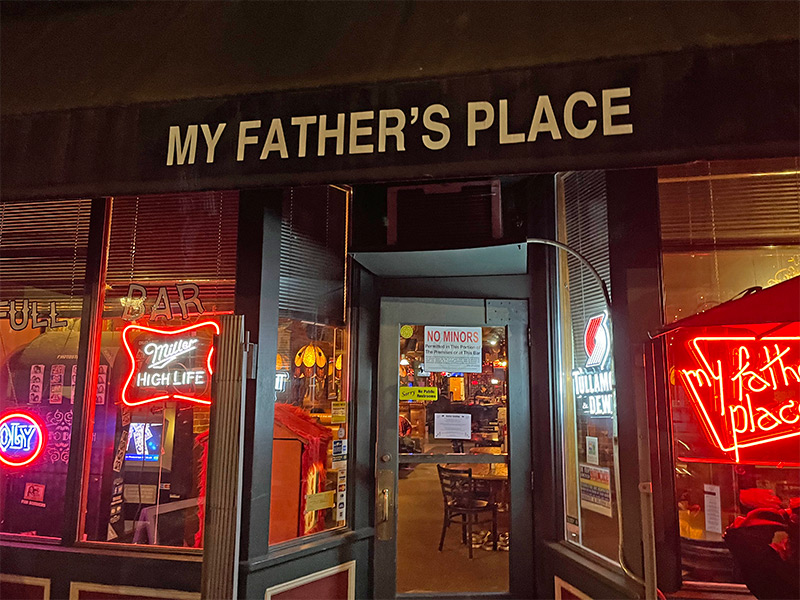 Though I wanted to, we were not going to stop here because it was getting late and we needed an early start in the morning. But when wa walked back from Rum Club and saw that it was literally right next door to our hotel, we decided to go ahead and stop in for a quick drink.
This ended up being our favorite bar that we visited in Portland, we ended up staying for three rounds, and even came back the next morning for breakfast.
The place is divided into three sections. The north third is the diner area and is family friendly. The middle third is the main bar area, and the southern third had arcade games (several pinball machines) and a pool table. Minors are not permitted outside of the diner section. There was a small amount of sidewalk seating but it was unclear to me whether drinks could be taken outside.
Lots of quirky and vintage decor all about the place, so plenty of things to look at.
I started with an Original Amber Ale by Oakshire Brewing. Then we had some sort of house specialty adult root beer float type of drink. Then we had shots of some kind, I don't remember what. Then we walked next door to our hotel and slept well.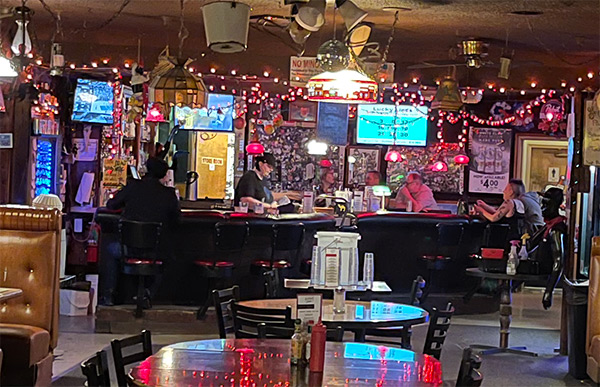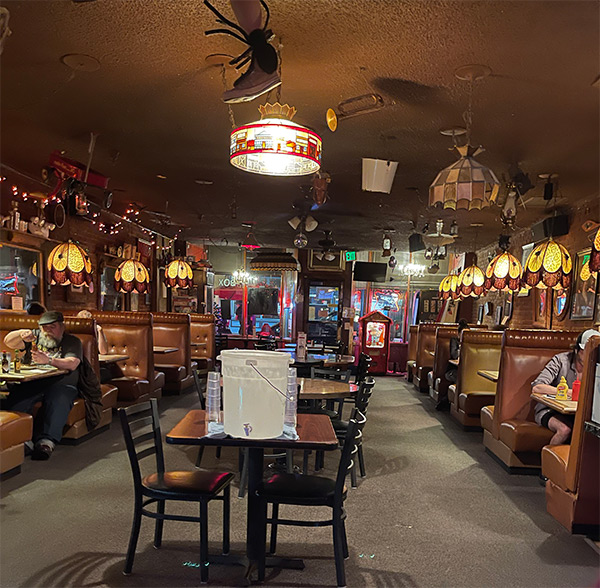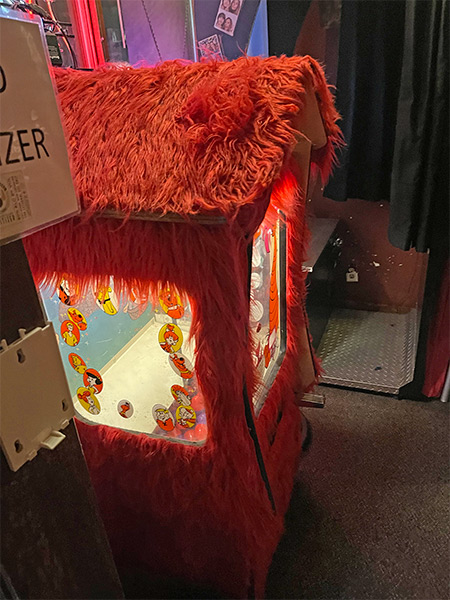 523 SE Grand Ave
Portland, OR 97214
United States
[launch map]
+15032355494
Visit Web Site