(Old Mission Peninsula, Traverse City, MI)
Scooter's 1667th bar, first visited in 2023.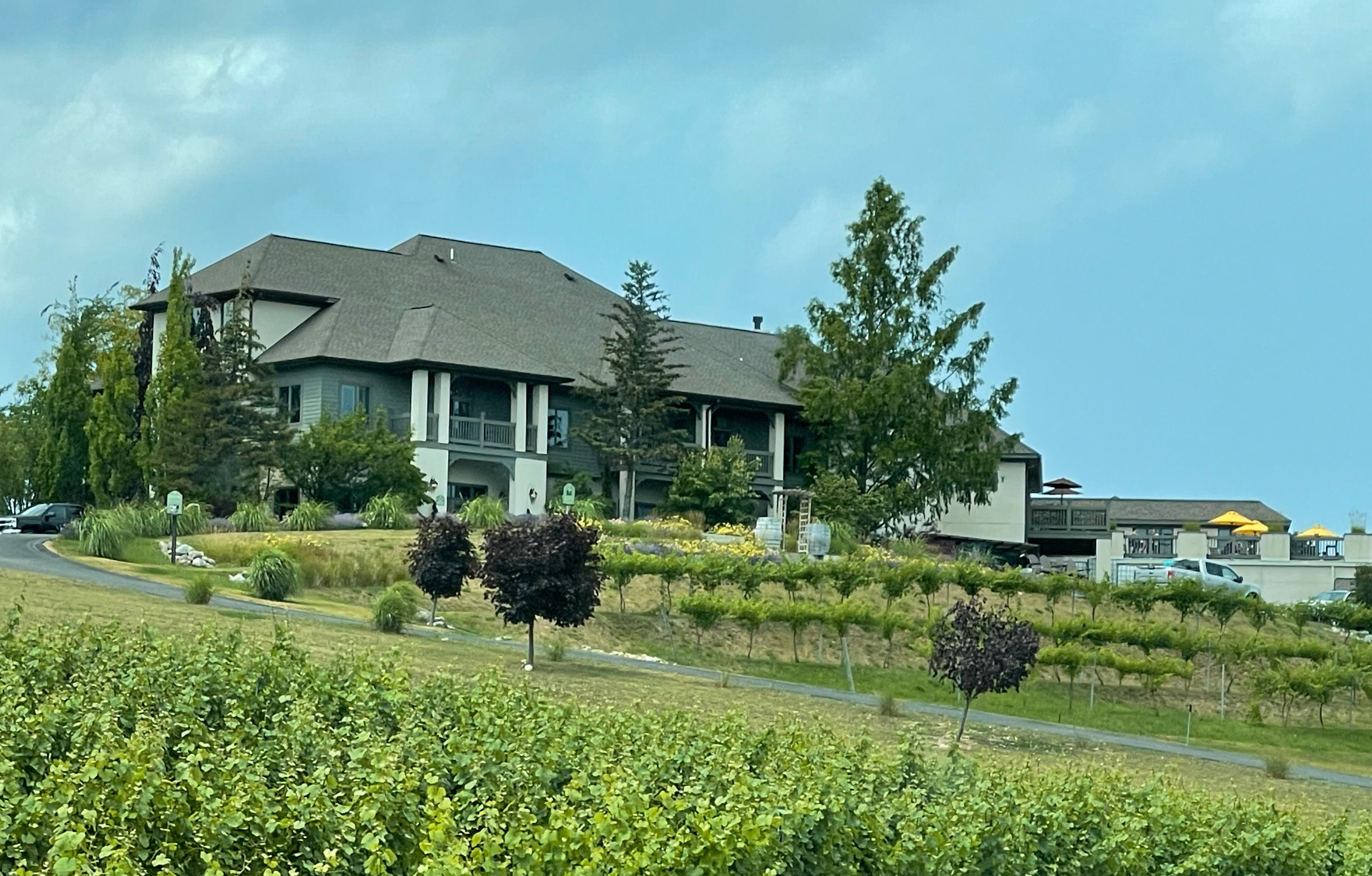 This stunning winery featured viewed of both the West and East Arms of the Grand Traverse Bay of Lake Michigan.
The system here is a bit weird, before entering you pre-pay foir your first round which can either be a wine flight, a glass of wine, or a cocktail. After that you return to the bar normally (waiting in line until you are called).
There is a massive amount of beautiful indoor seating areas, but it was just too nice for us to not take our drinks outside.
Unfortunately I forgot to take note of what I had in my wine flight, and I can't make out enough detail in my photos to re-identify them.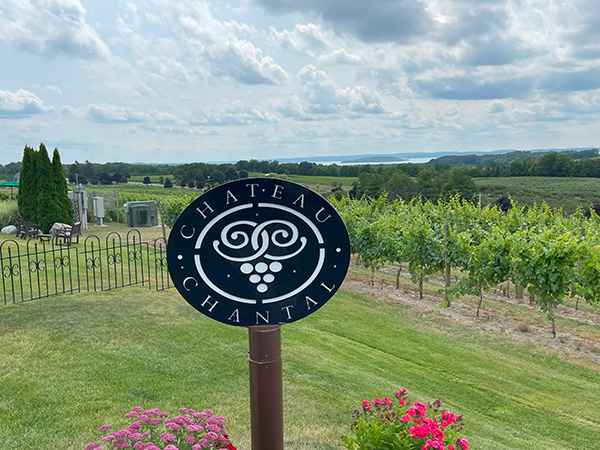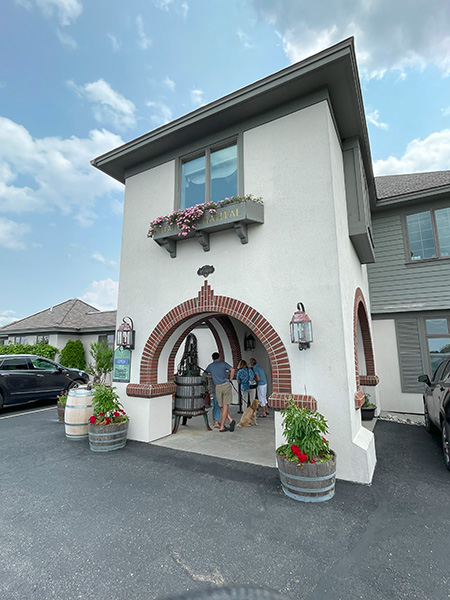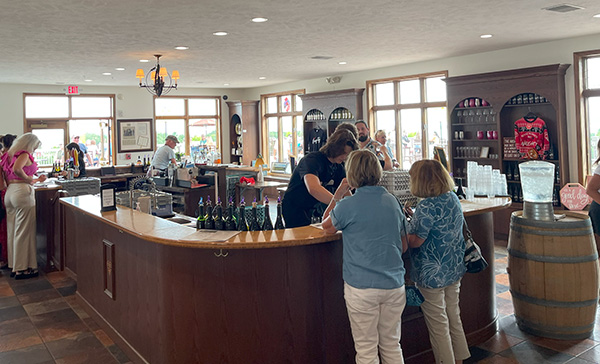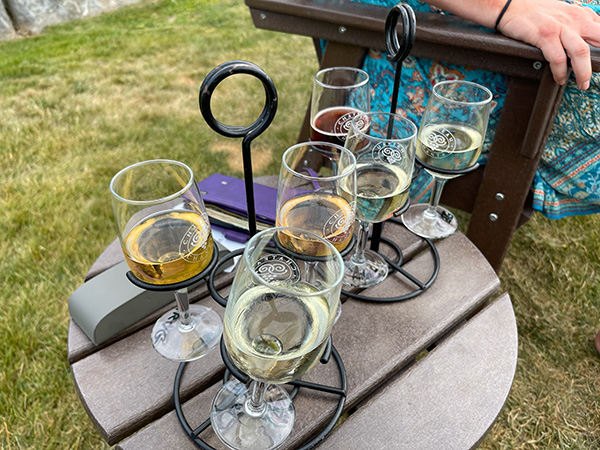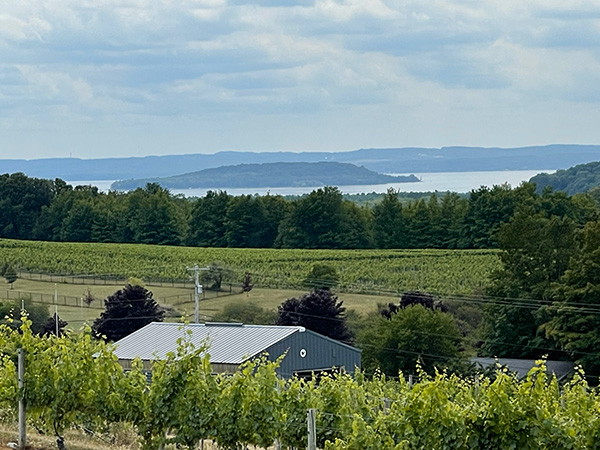 15900 Rue Devin
Traverse City, MI 49686
United States
[launch map]
+12312234110
Visit Web Site