(Midtown, Kansas City, MO)
Scooter's 95th bar, first visited in 2006.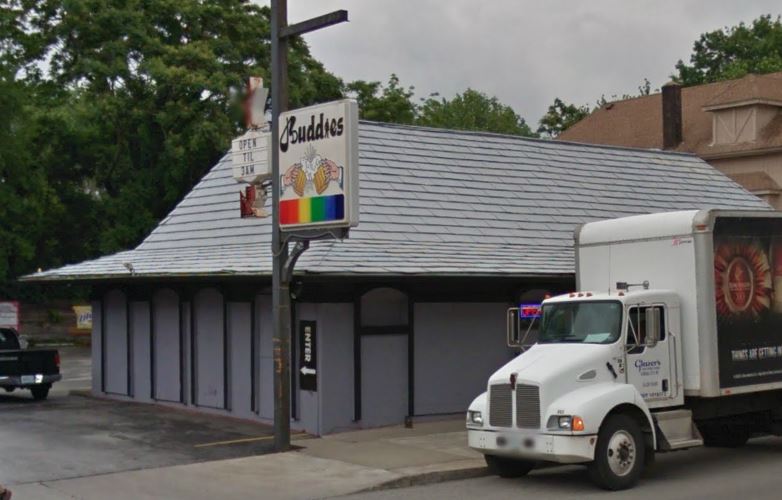 This ended up being one of the most fun places we went to. It was laid back, relaxed, and friendly.
B played pool with a lesbian with a mullet. While he was waiting for his next turn a guy came over and flirted with him briefly.
"I'm winning," B told me, refering not to the pool game but to getting hit on.
But later I got checked out, blatantly and repeatedly, by a guy who was chatting with me while I was using the restroom.
After I told B this, I was declared the winner.


3715 Main St
Kansas City, MO 64111
US
[launch map]
(816) 561-2600
Visit Web Site