(Leavenworth, KS)
Scooter's 551st bar, first visited in 2009.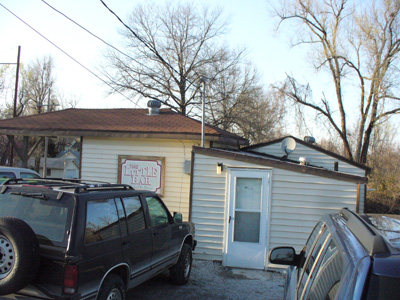 We weren't sure if this was really open or not, the
Google Maps Street View
did not look promising. But, because of the lit porch light, we decided to assume that maybe the Street View images were taken on a Sunday. We're glad we made that assumption and went out of our way, because this turned out to be a good find!
Little Bar appears to be a converted gas station from the 1930s or so. The actual bar has seating for about 5 and had no room for us, luckily some time in the past a couple of small additions were made so we were able to squeeze into 2 chairs around a tiny table holding a trivia machine. The people here were very friendly and welcomed us among them. This was probably our best find of the day.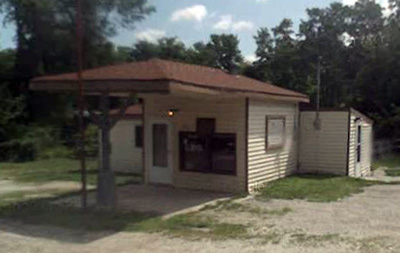 UPDATE (April 6, 2013)
I revisited it again 4 years later. There were a couple less people so I was able to move around more, but I kept hitting my head against the ceiling. Same bartender as the last time, so I think he might be the owner. Nice guy. I really like this place.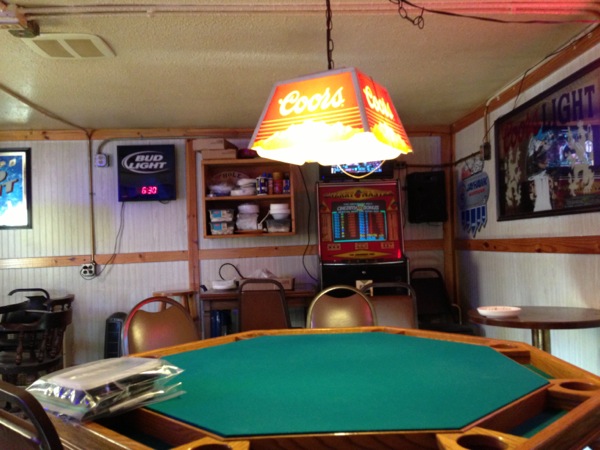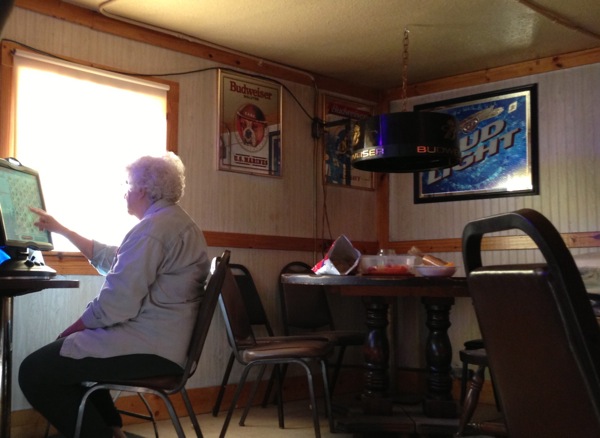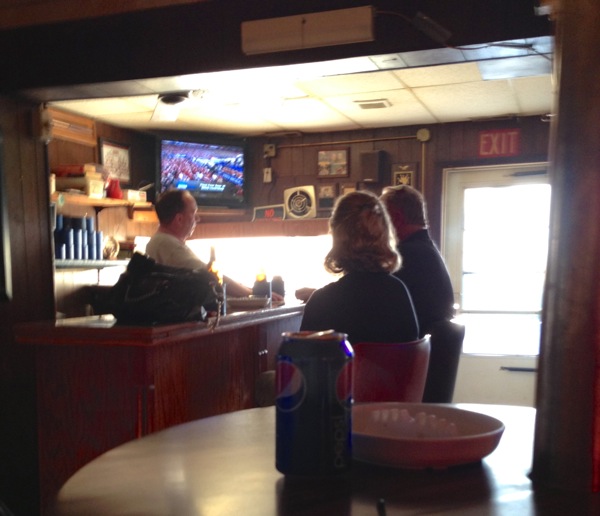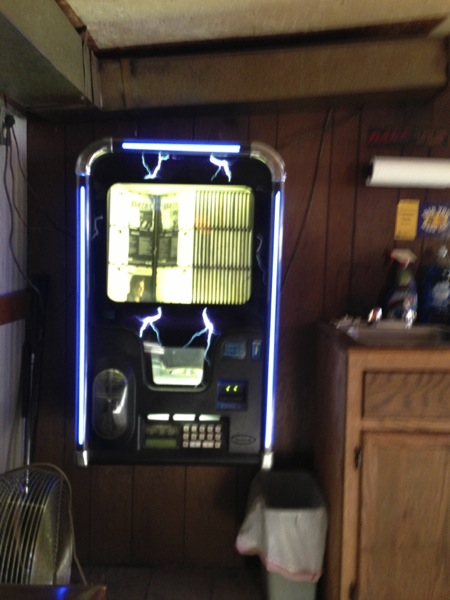 1431 10th Ave
Leavenworth, KS 66048
US
[launch map]
(913) 758-0036