(Downtown, Tybee Island, GA)
Scooter's 870th bar, first visited in 2011.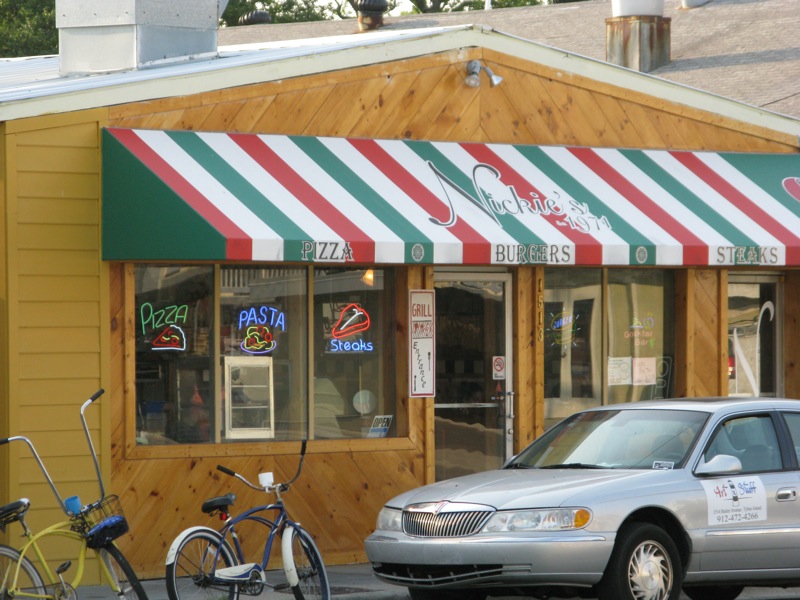 There are two entrances to this establishment. The door on the left leads to the bright-decored pizza (and more) joint in the front. The door on the right leads to the dark-decored tavern in the back. (They are also connected by an interior passage.)
There were two very intoxicated men in their late 40s/early 50s who were arguing about some work that one of them took and the other didn't get. It got to the point that they were literally bumping chests together. But it defused before it became truly entertaining.
It appeared there might be a beer garden in the back, past the pool table, but I didn't go back there to confirm.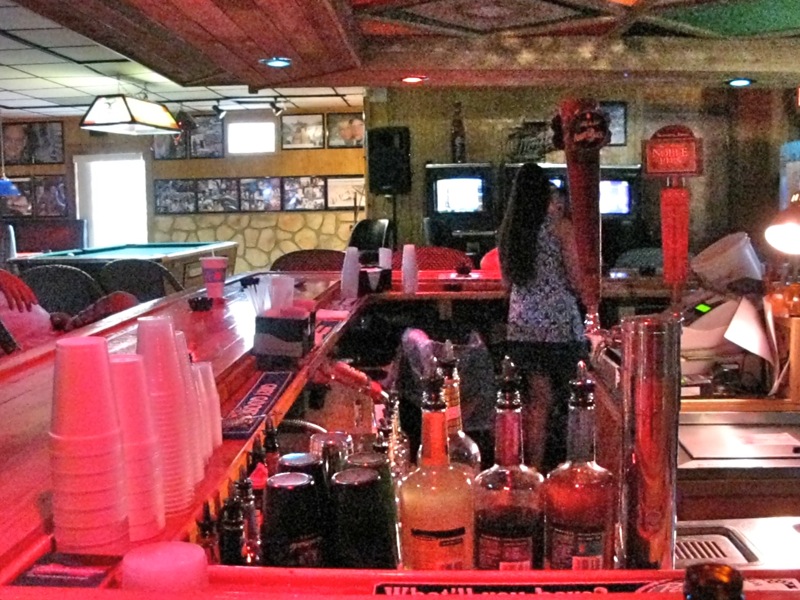 Panorama of the tavern area. Use the slider below the photo to view.

1513 Butler Ave.
Tybee Island, GA 31328
US
[launch map]
(912) 786-4444
Visit Web Site