(Tupelo, MS)
Scooter's 1224th bar, first visited in 2018.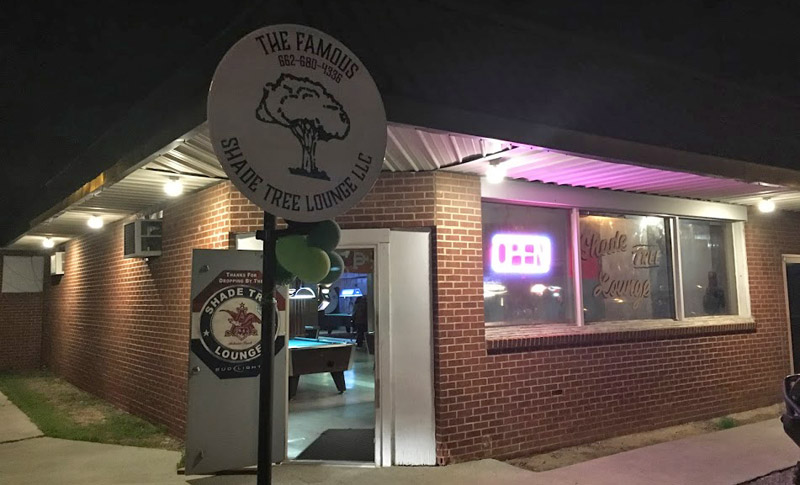 We were staying the night in Tupelo and decided to go out. All the downtown bars were to crowded with college kids for St. Patrick's Day, so we kept on driving and found Shade Tree. We were worried this would be a bust as well because the parking lot was crazy full, but we went inside anyway and there was hardly anyone in there. (We figured out later there was another section in the back that had a band and most of the people were back there, and beyond that was a fenced patio where a BBQ was underway.)
We spend all our time at the L-shaped bar in the main room, which was full of pool tables and a handful of what I believe were video poker machines. There were a few people shooting pool, and a few others there to eat.
At the time of our visit they served only beer, and it's just the standard domestics. The bartender told us it's under new ownership and there's been a lot of changes, including having bottled beer for the the first time starting only about a week prior to our visit. The food menu was new also, and while we only tried a couple of things, they were very good.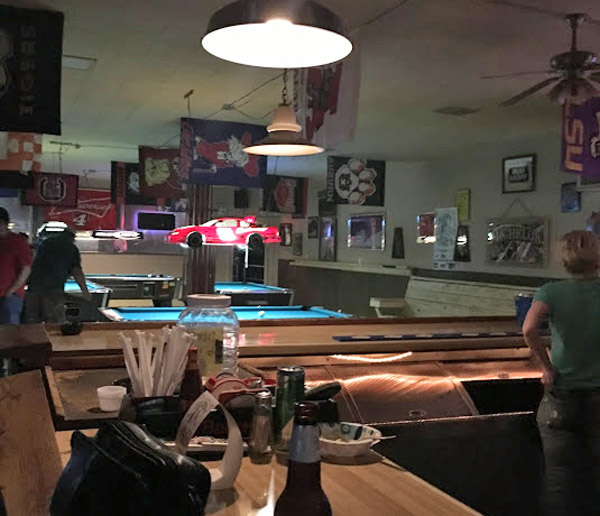 883 S. Green St.
Tupelo, MS 38804
US
[launch map]
(662) 680-4336
Visit Web Site