(Mission, KS)
Scooter's 1366th bar, first visited in 2019.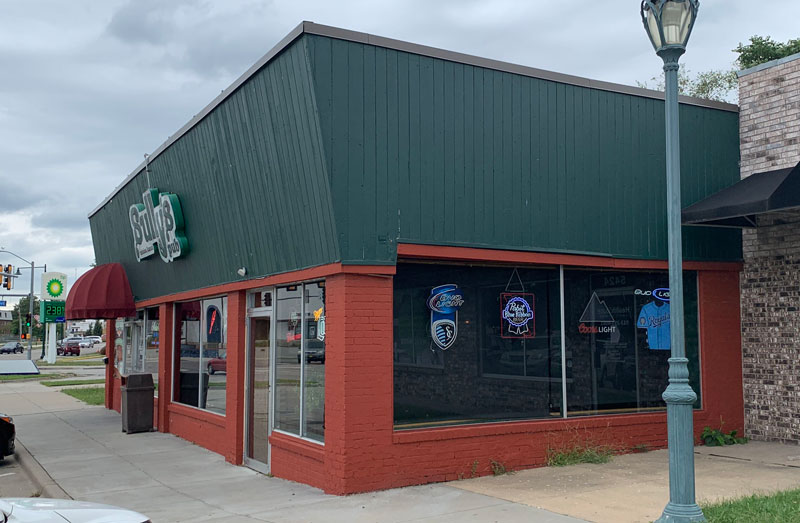 In all my years of trying to visit every dive bar in the KC area, I do't know how I've managed to overlook this one until now. We picked this as a good spot for people coming from different directions to meet up for a mini brewery crawl down Johnson Drive. Though, to be fair, it's iffy whether or not this can be considered a dive. Sports bar, though? Definitely.
I didn't go to the back room to check out what all was here, but apart from tons of TVs there are also quite a few bar games (sports bar games).
Pretty decent beer selection, too. I had a Left Hand Milk Stout.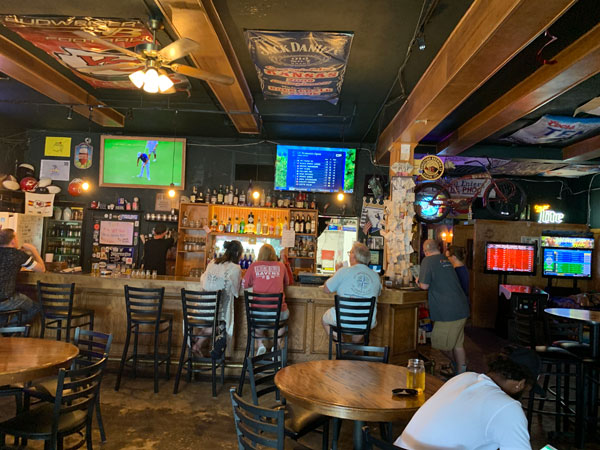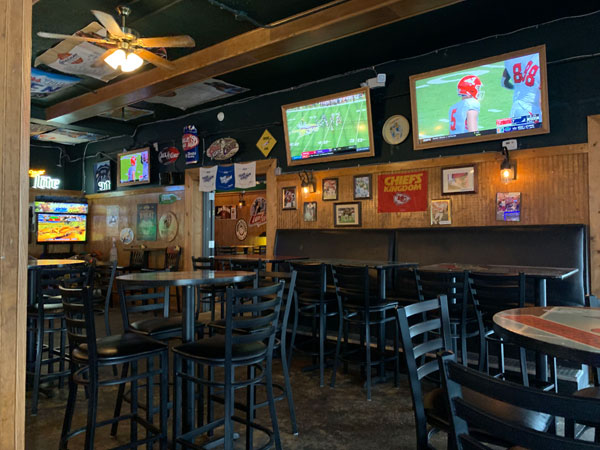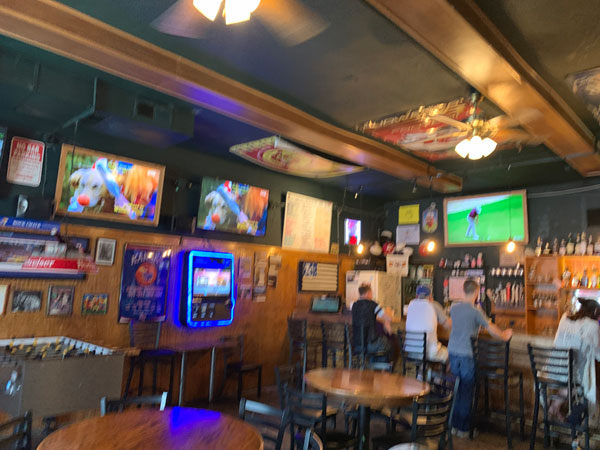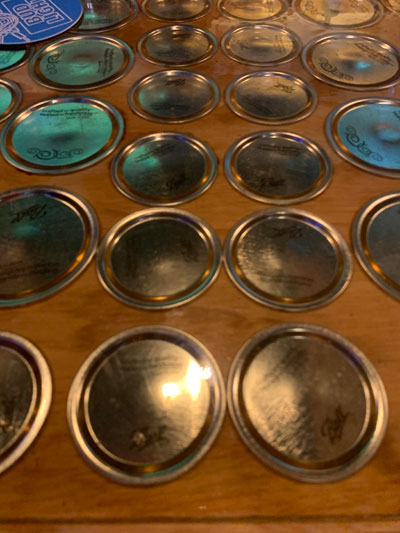 I liked how most of the TVs had wood frames, like they were paintings.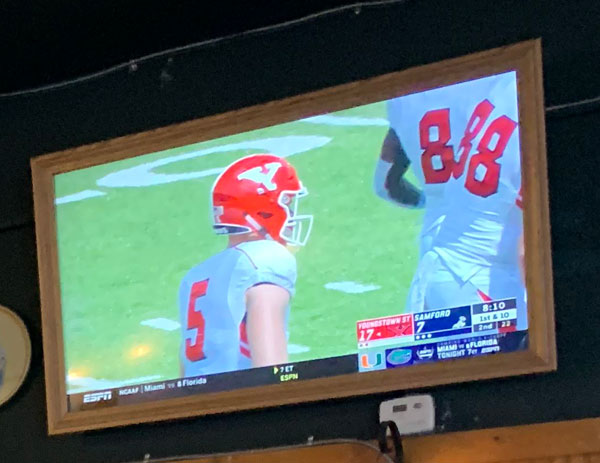 5436 Johnson Dr
Mission, KS 66205
US
[launch map]
(913) 999-8014
Visit Web Site