(Salina, KS)
Scooter's 262nd bar, first visited in 2007.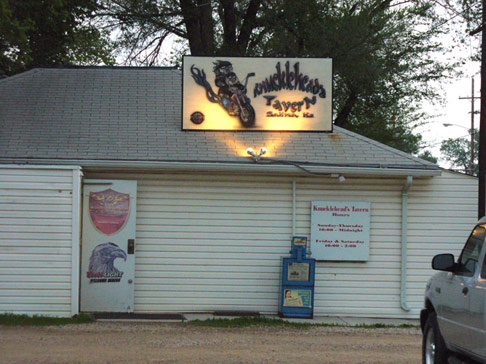 We both had Bud Light. $1.00 for a 10oz. draw.
This place was pretty small and pretty brightly lit on the inside. We chatted with the guy next to us about Westport. It seems that any time you tell someone in a bar you're from KC, Westport is the part of town they know.
"Be careful, fellas, Salina is the DUI capital of the world," the bartender warned us.

311 E Pacific Ave
Salina, KS 67401
US
[launch map]
(785) 826-4909