(Salina, KS)
Scooter's 266th bar, first visited in 2007.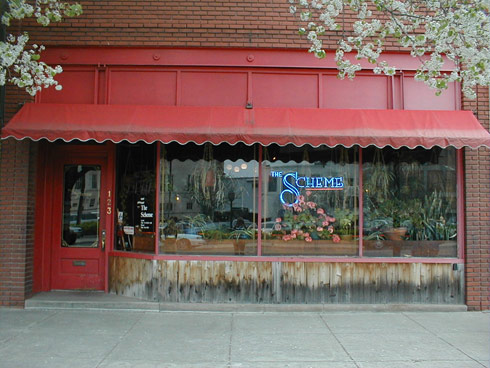 B had a Bud Light, I had a Miller Lite. Bottles, I believe they were $2 each. B's was an insulated aluminum bottle.
We arrived just as they were about to close but they were kind enough to let us put an order in. Rushed, we blurted out "large peppperoni" then nursed our beers while waiting for our pizza.
Before long, the deliciousness arrived. Flavorful, hot, and very cheesy.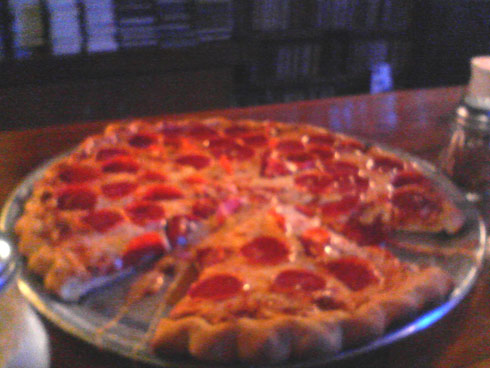 We were only able to eat half of it so decided to take the rest of it with us since we usually end up getting the munchies after a full day of drinking. We got a box and thanked the cook (who turned out to be the owner) for making such a good pizza. I got my camera back out to take a few more pictures and that's when the mystery of the beeping sound was solved. It was my camera warning me that my batteries were about to die.
The owner of Scheme was nice enough to give a new pair of batteries. Thank you!!! So I took a picture of him and our bartender…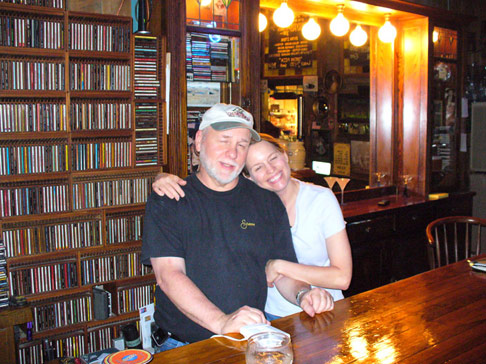 They then gave us the grand tour of the place, showing us all of the art and memorabilia hanging on the walls and telling us the story behind them. Much of the art contained hidden images or was an optical illusion.
Some of the other pieces told the story of Salina's history and of the history of the owner's family. Such as the little girl who wrote to Abe Lincoln and told him more people might vote for him if he grew a beard. Or of an old family friend named Wild Bill Hickok. Other pieces were simply art for art's sake.
We thanked them for their hospitality, grabbed our precious cargo of pizza, and headed back outside.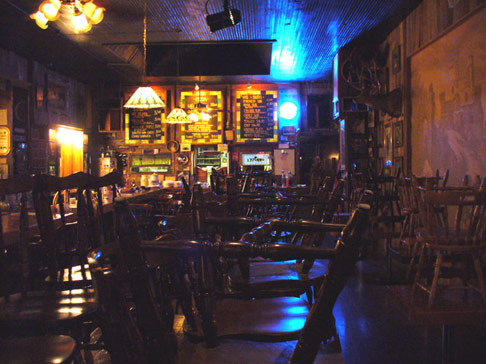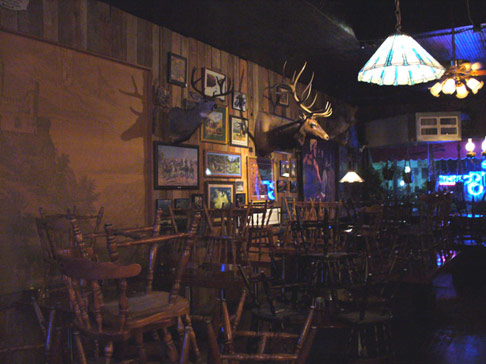 123 N 7th St
Salina, KS 67401
US
[launch map]
(785) 823-5125