(Bloomfield, IA)
Scooter's 312th bar, first visited in 2007.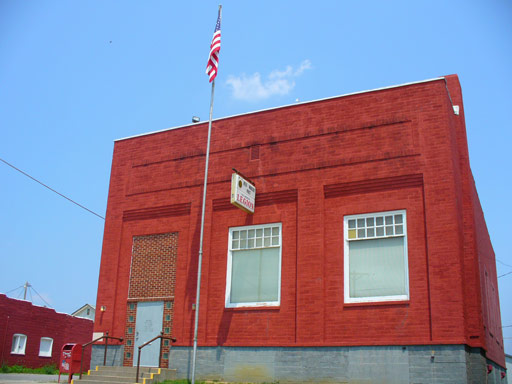 B: Coors Light 10oz draw – $1
S: Coors Light 10oz draw – $1
We had trouble figuring out how to get into this place, the front door seemed to be locked. (We later discovered it was just sticky.) We went in through the back.
We asked our bartender about the other bars in the area. She named a couple of places on the way out of town that she thought we'd like. More upscale. "Younger people, people more like you, you'll like it."
"There's also Jim's Silver Dollar around the corner, but you don't want to go. That place is a complete dump. Dirty, disgusting. Really nasty. Nasty people, too. [leaning in] True white trash. [leaning more and motioning towards the guys at the far end of the bar] Even worse than what you get in here. And it's expensive, you'll pay a buck-fifty, maybe even a buck seventy-five."
Now, with an endorsement like that, where else would we go next???


211 E Jefferson St
Bloomfield, IA 52537
US
[launch map]
(641) 664-2446
Visit Web Site