(Ottumwa, IA)
Scooter's 306th bar, first visited in 2007.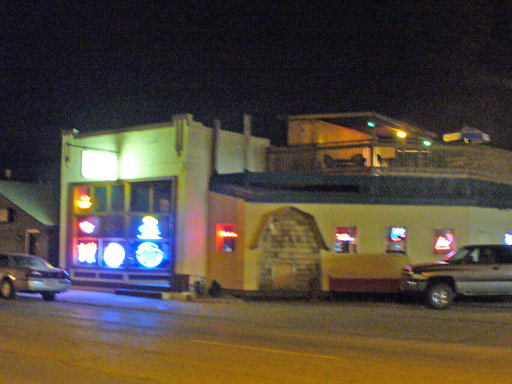 B: Bud Lite 16oz draw – $2
S: Bud Lite 16oz draw – $2
And, again, another zig-zag across the street. This place was also having karaoke, but here it was proving popular with singer after singer after singer. The setup was in the front room by the window which had to help. Upon our arrival B noticced a distinctive-looking fella and immediately nicknamed him "Blonde Jesus". Beefore we left, Blonde Jesus got up and sang "Sweet Home Alabama".

518 Church St
Ottumwa, IA 52501
US
[launch map]
(641) 682-4449