(Chaffee, MO)
Formerly Curve Inn
Scooter's 937th bar, first visited in 2011.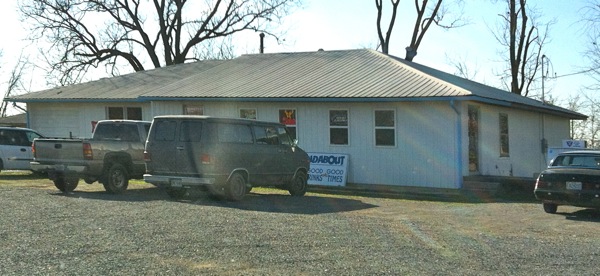 This is a brand new bar & grill that opened within the past couple of months at the site of a recently-built roundabout. The bar is located in what appears to be a converted house that was formerly known as the Curve Inn.
The bar is situated smack in the middle, facing the kitchen where burgers, fish sandwiches, stew, fried bologna sandwiches, and other quick items are cooked all day. The food seemed especially popular during my visit.
To the left of the bar is a side room full of fast-food style booths, to the right of the bar is another seating area with bar tables. Behind that area was a game room through which the single restroom is accessible. I meant to check out the game room before leaving but I forgot, so I didn't see what all was back there.
It looked like beer and liquor selection was limited, but probably sufficient for the needs of most.
At this time there isn't a lot of decor and the walls are largely barren, but I imagine that will change over the coming months.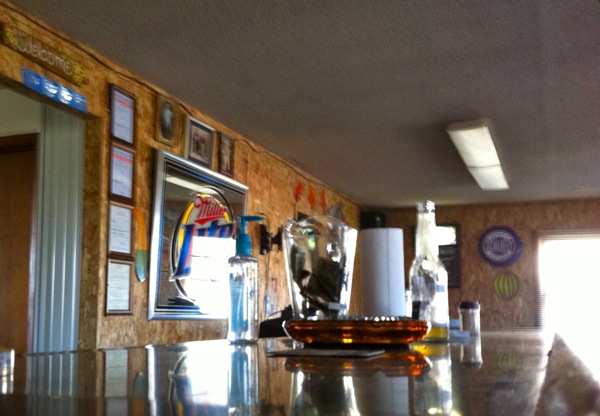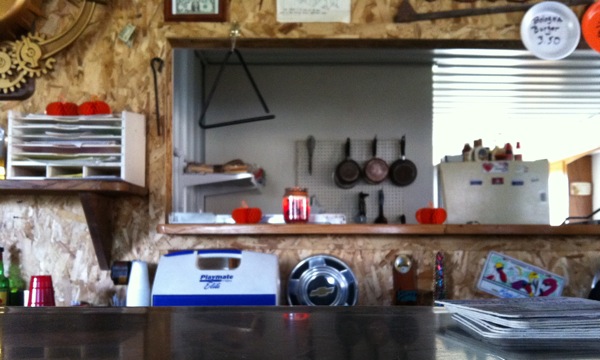 12236 MO-25
Chaffee, MO 63740
US
[launch map]