(New Hamburg, MO)
Scooter's 1003rd bar, first visited in 2013.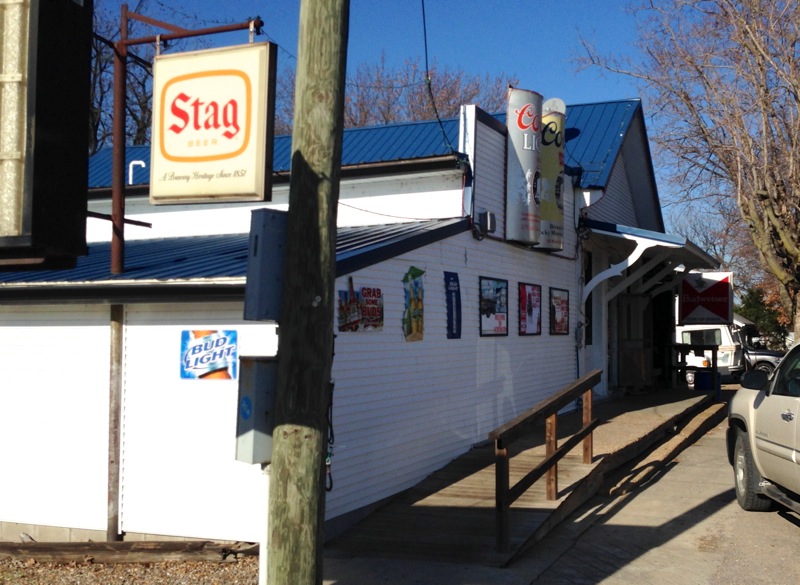 Located in a tiny little village consisting of 2 intersecting streets, Schindler's is a really cool small-town tavern that I later learned has a lot more to it than I experienced during my brief visit.
There are three main rooms. The largest is the front room, with the bar and several bar tables. In the middle is a slightly smaller area with a pool table and several eating tables. Finally, in the bar "back" (the south side of the place) is a low-ceilinged room with video games. Outside there's a good-sized deck, with a beer garden and outdoor bar out in the back yard.
Though the etching on the mirror says "Since 1934″, the building itself dates to 1848 and other sources say the Schindler family ran is as a tavern for 130+ years. (It is no longer owned by that family, I am not sure how long that has been the case.)
One of the most prominent features of the bar area is a nearly 7-foot long gar sitting above the mirror. It was caught in 1912, so was 101 years old when I viewed it.
I've since learned that Schindler's is famous for two things:
(1) The Baloney Burger — A burger toped with fried bologna that USA Today picked as Missouri's best burger and draws people not only from all over the region but from across the nation.
(2) The Kow Pasture Klassic — An annual charity golf tournament, benefiting the Kenny Rogers Children's Center, held in the pasture behind the bar. Tennis balls are used instead of golf balls, and "clubs" can be almost anything you can think of that can be used to propel the ball towards its goal. (2013 Gallery) (2012 Gallery) (2011 Gallery) (2010 Gallery)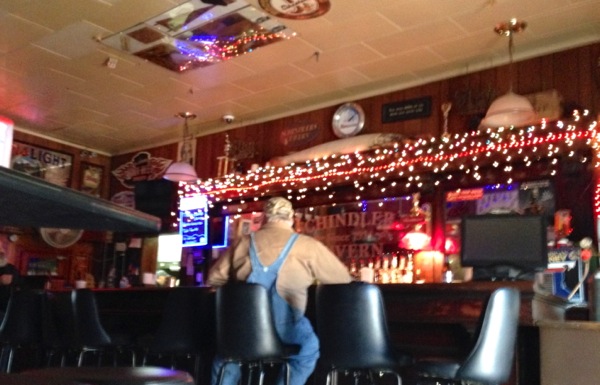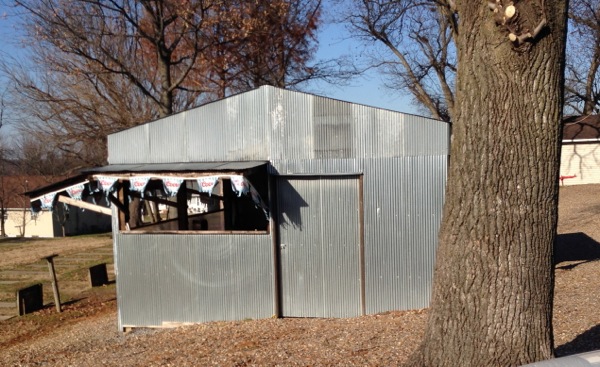 1029 State Hwy A
New Hamburg, MO 63736
US
[launch map]
(573) 545-3709
Visit Web Site