(Downtown, Valley Falls, KS)
Scooter's 972nd bar, first visited in 2013.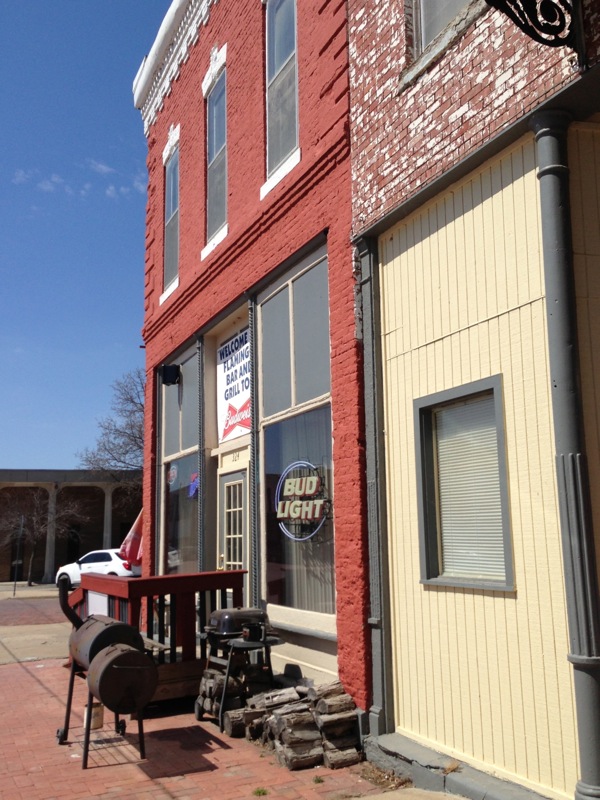 An interesting place! Apparently it's a one-man operation, one of the locals told me the owner has no employees and does everything himself. If true, that makes it all the more impressive that the owner is a really friendly guy with a good sense of humor.
Flamingo Too is located in a formal old-school Rexall drug store, complete with the soda fountains which are still intact. The decor is somewhat eclectic, note the photos of the "mannequins" below.
The menu is largely sandwiches and fried food. However, while in most bars fried food is the way to go if you want something quick, that's not the case here. There is only one fryer, and it's very small, so he can fry only one order at a time.
One of the locals advised me that the best bet here is to ignore the menu altogether and instead ask the owner what he has. Often the answer is delicious BBQ — smoked out front on his smoker — or tacos and gigantic burritos made from the leftover smoked meats. On Sunday an all-you-can-eat breakfast menu is served.
We almost didn't notice that there was another room to the side. We went around the corner to find additional seating, pool tables, and a stage with a complete light and sound system. Quite a lot for a one-man operation!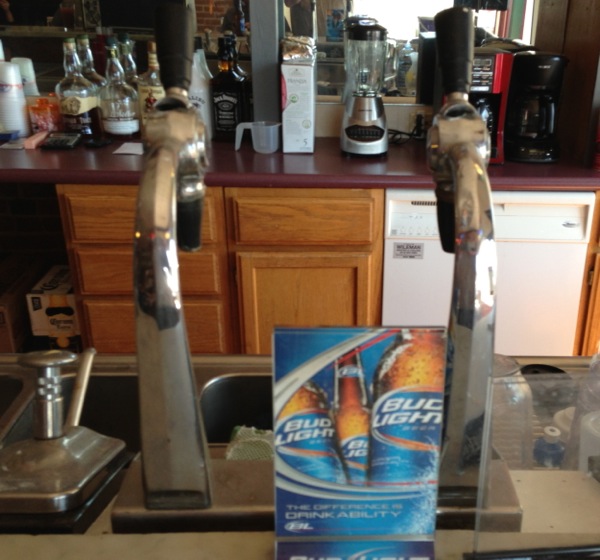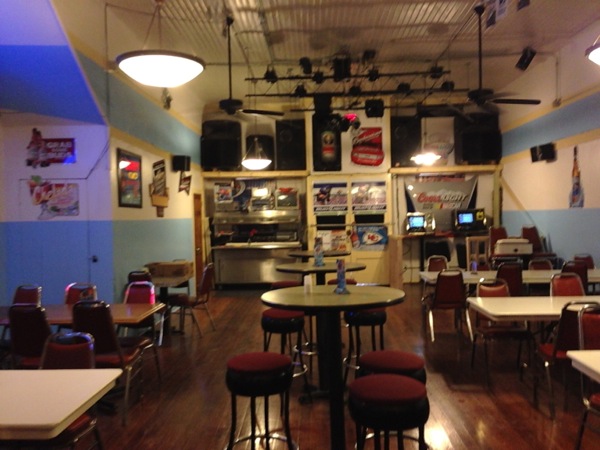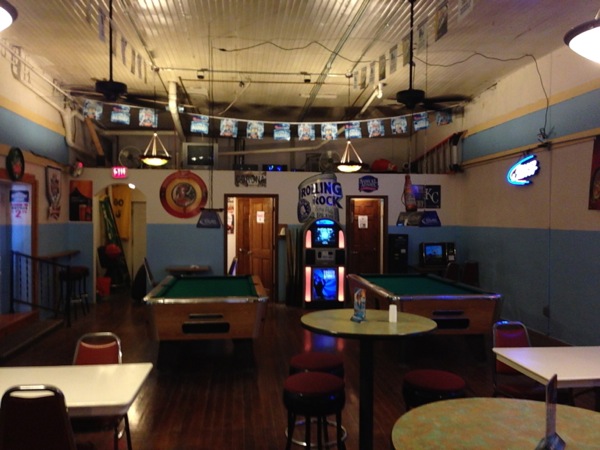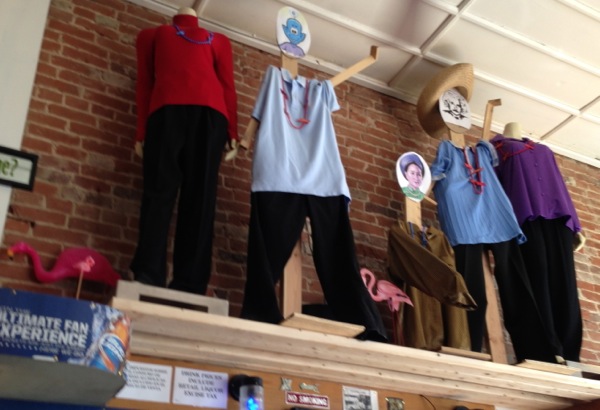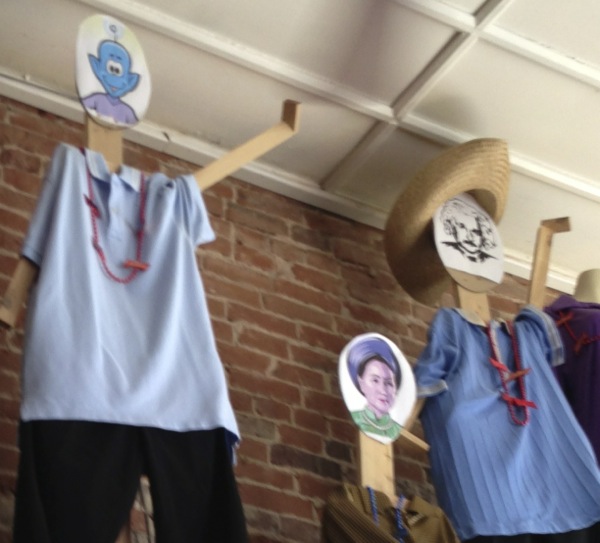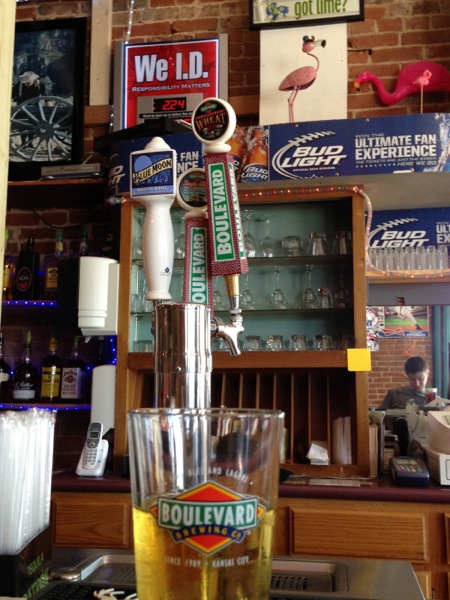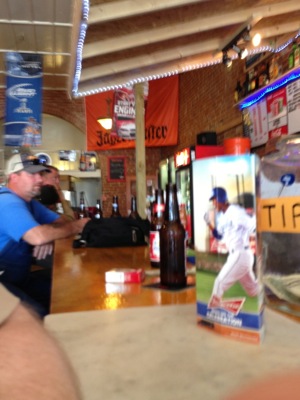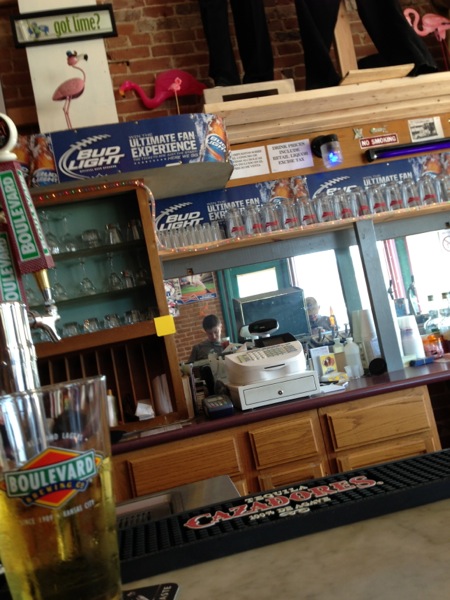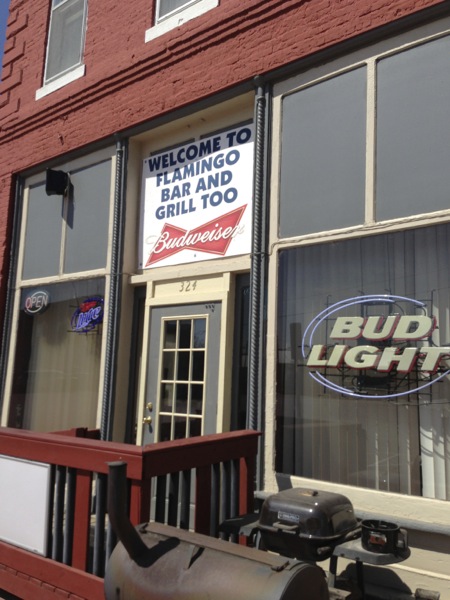 324 Broadway
Valley Falls, KS 66088
[launch map]
(785) 945-3407