(Downtown, Kansas City, MO)
Scooter's 1067th bar, first visited in 2014.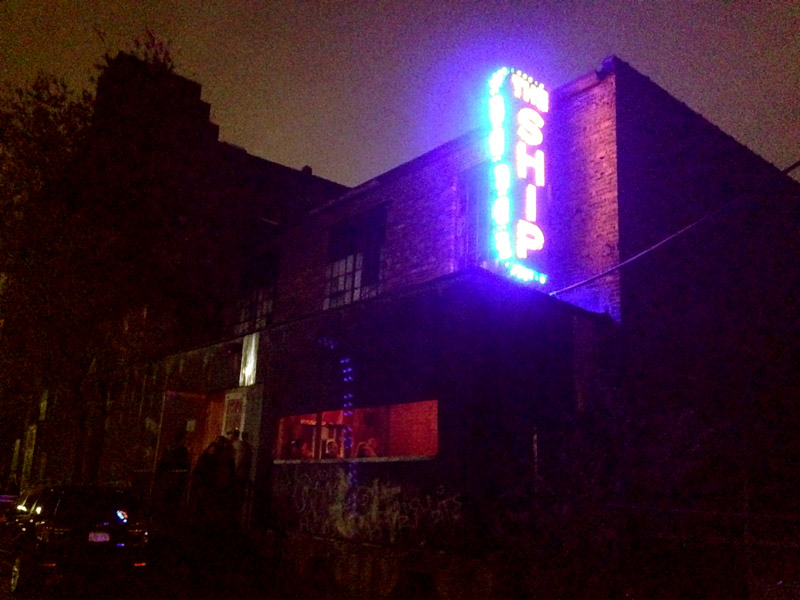 The Ship is a re-creating of a classic decades-old Kansas City institution that was demolished in the 1990s to make way for a city park in what is now the Government District. After the bar's interior was discovered in a warehouse it was restored and operated on the down-low for a few years.
I'd been wanting to go for a long time, but no one who knew the location would tell me for obvious reasons.

I had managed to narrow it down to about the half-block but could never identify the specific door or hours.
Earlier in 2014 The Ship went legit, and now it is easy to spot with its blazing 1930s-esque electric signage, though with its entrance being in an alley you still have to have a general idea of where to look.
The interior re-creation uses as much of the original bar's decor as was salvageable, creating an atmosphere that looks very much like being on the ship. The main room, where the bar is located, features live music. A small corridor offer additional limited seating, leading to additional rooms in the back that can be used for more seating or private events.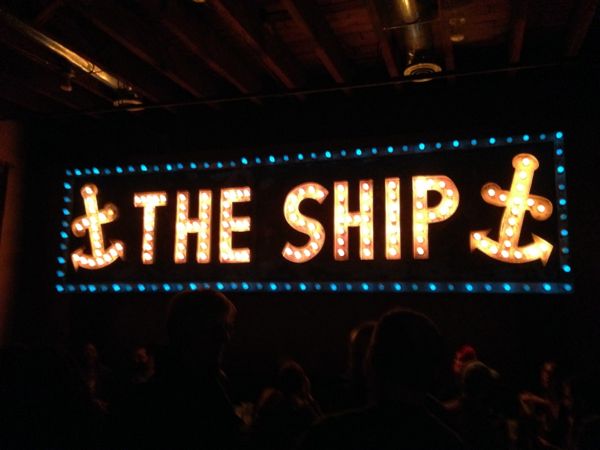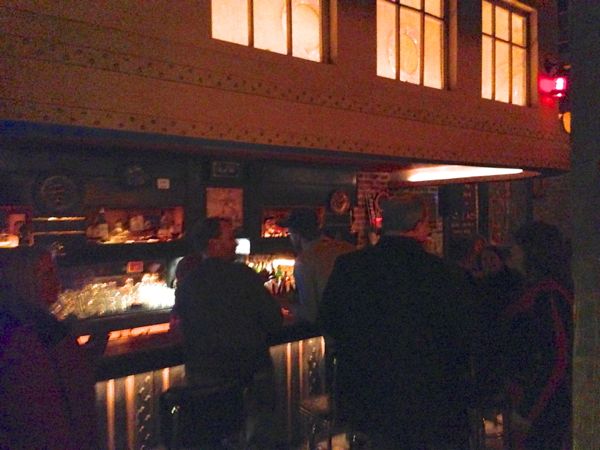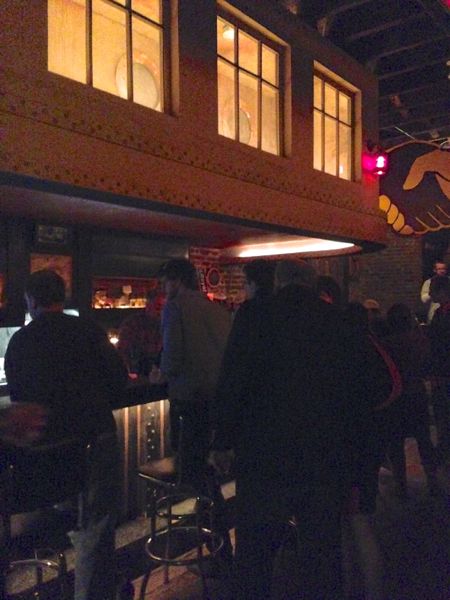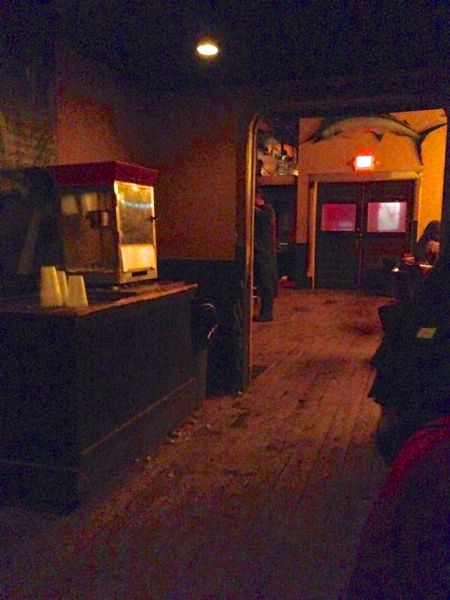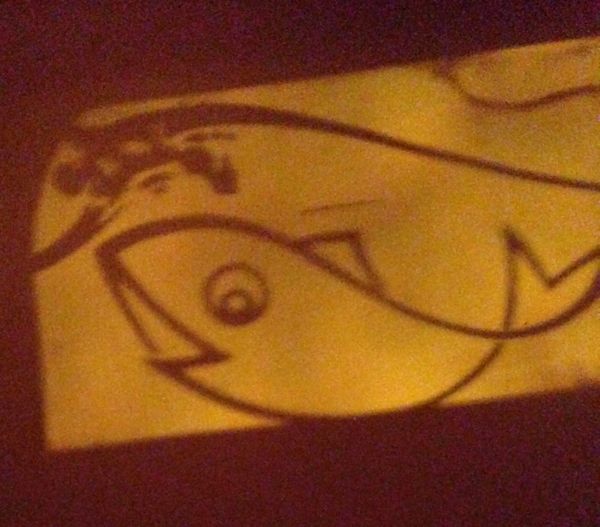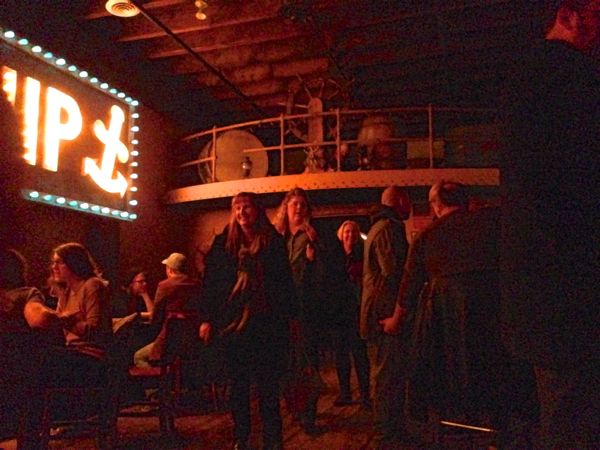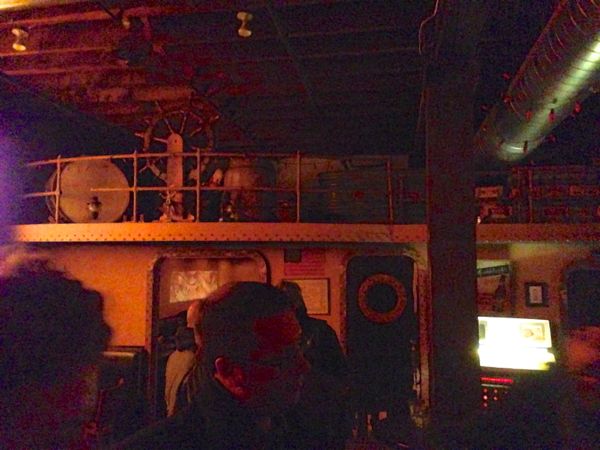 1217 Union Ave
Kansas City, MO 64101
US
[launch map]
816-471-7447
Visit Web Site