(Sherman Hill, Des Moines, IA)
Scooter's 1346th bar, first visited in 2019.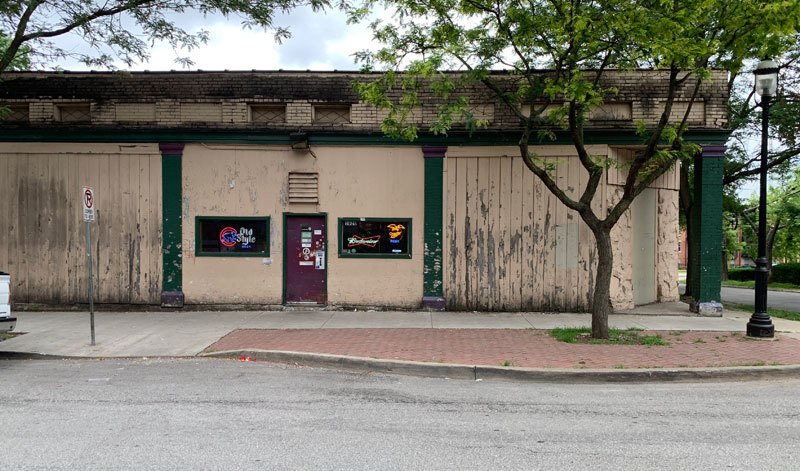 After breakfast we had an uber take us to what Yelp calls the best dive bar in all of DSM. Now, we were here way too early to experience it with a crowd, but I do remember getting out of the car and exclaiming "This… is…. PERFECT!"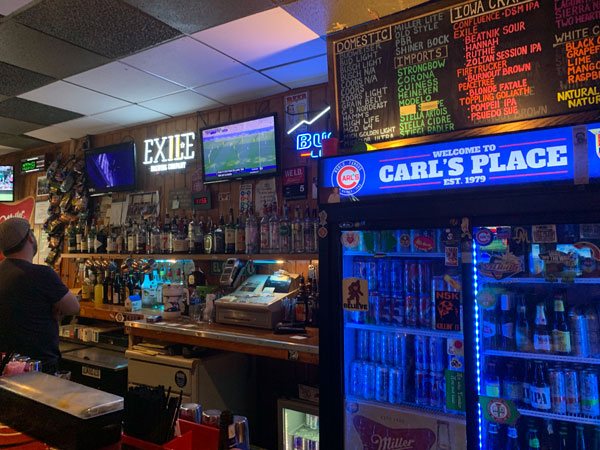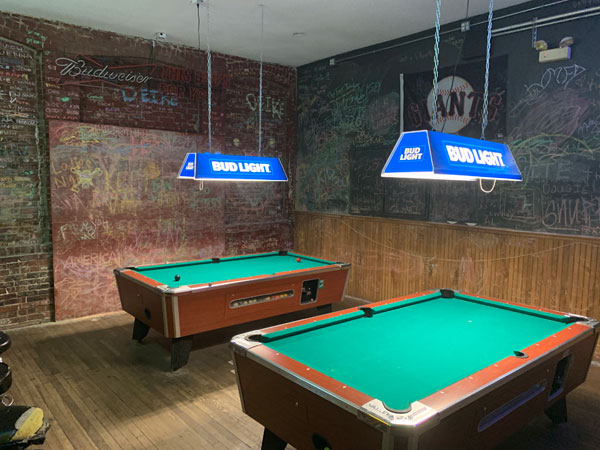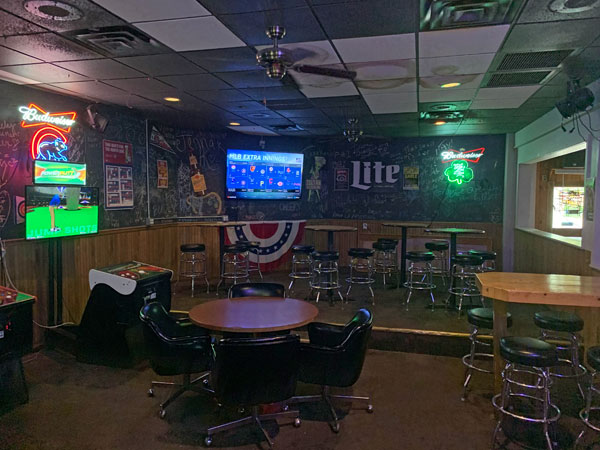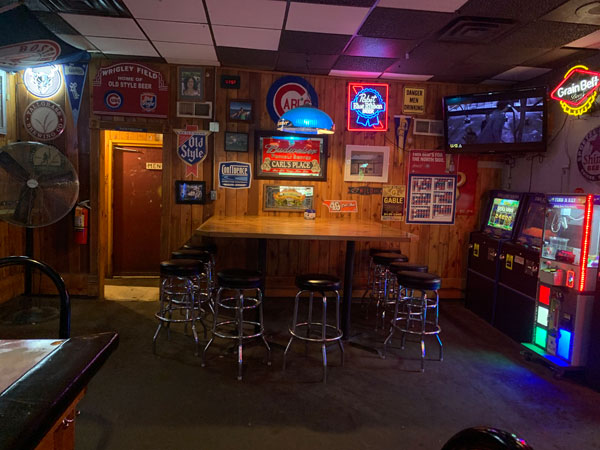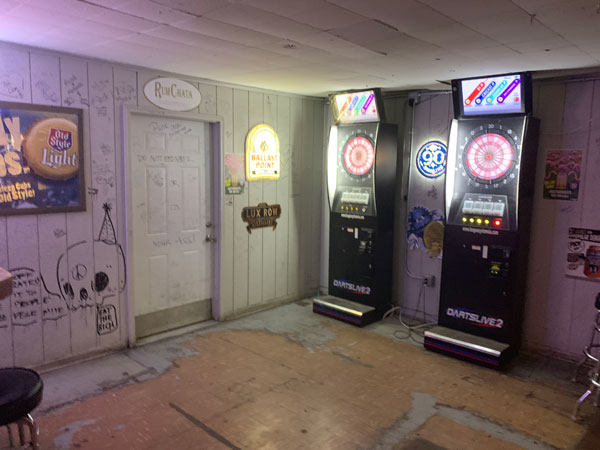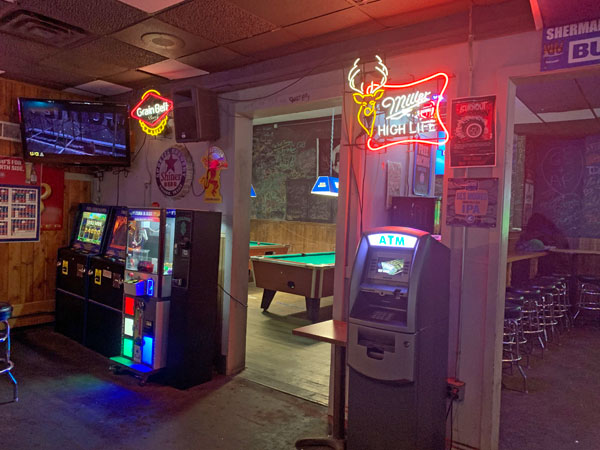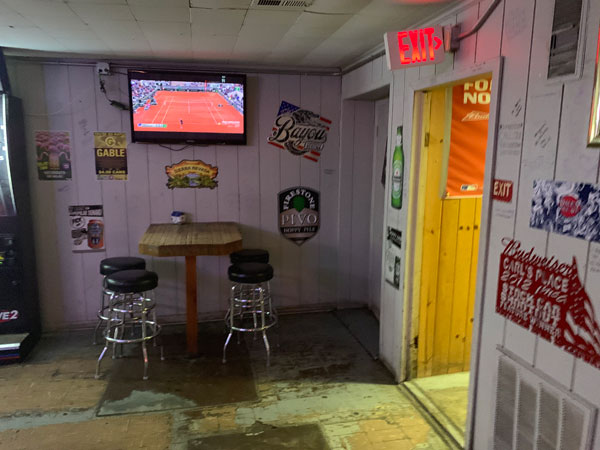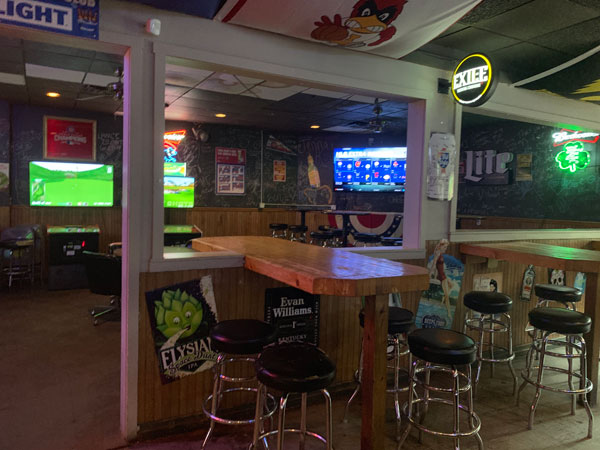 Lots of dive bars have old coin-operated condom machines in the men's room. Not many have only part of one, though.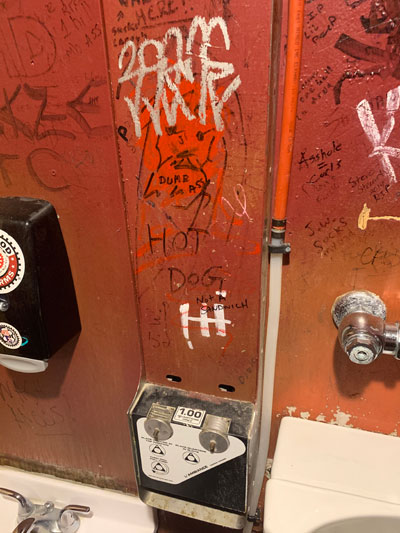 1620 Woodland Ave
Des Moines, IA 50309
US
[launch map]
(515) 243-9727
Visit Web Site