(Downtown, Des Moines, IA)
Scooter's 1345th bar, first visited in 2019.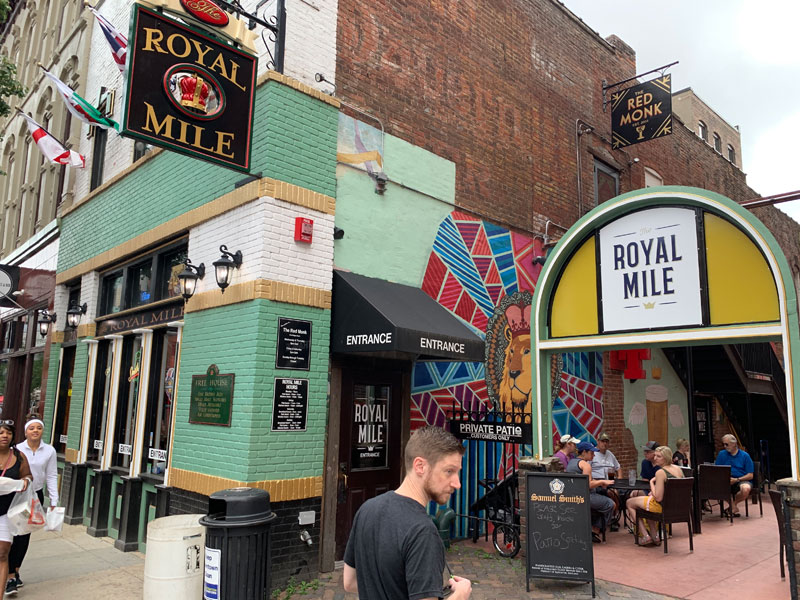 This is a fantastic-looking English pub right in the heart of downtown. Along with the great interior, there is outdoor seating in the alley.
Upstairs is a Belgian bar that we wanted to go to later but ran out of time/stamina. (It didn't open until evening and we were here for breakfast.)
In addition to my meat-only version of a traditional English breakfast (bangers and rashers and that's it) I had a rather large bottle of Querkus Smoked Oaked Porter by Ridgeway Brewing to start off my day.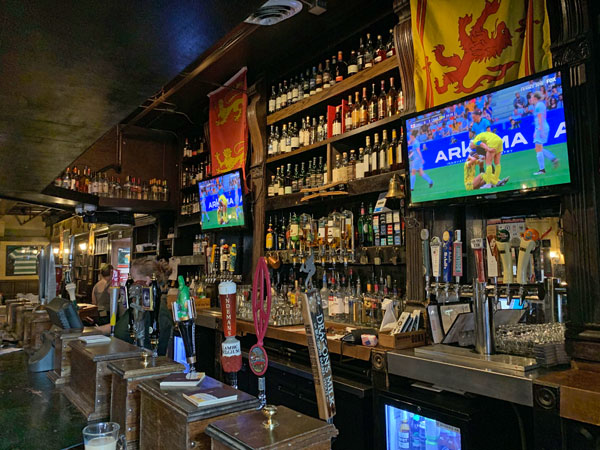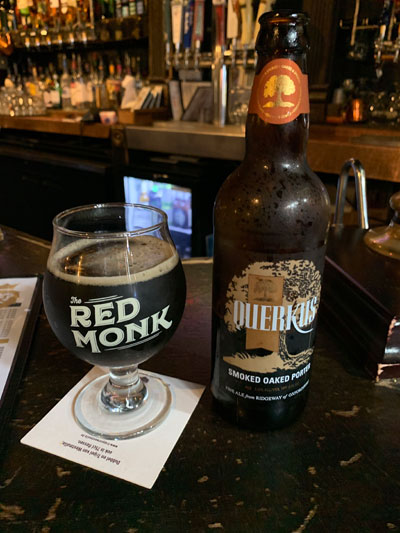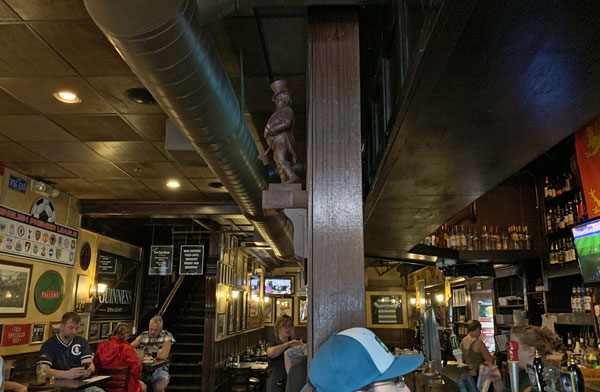 210 SW 4th St
Des Moines, IA 50309
US
[launch map]
(515) 282-2012
Visit Web Site