(Downtown, Clarksville, TN)
Scooter's 782nd bar, first visited in 2010.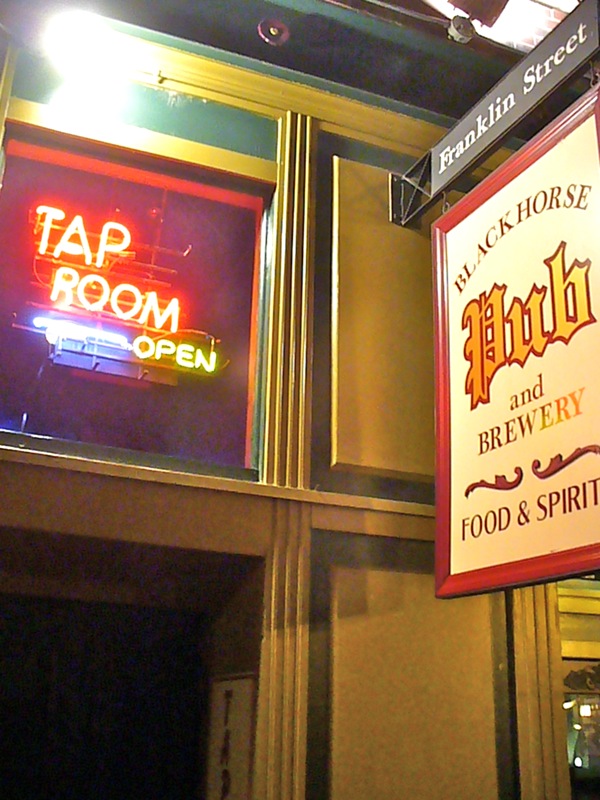 The Blackhorse Pub was a bar I was eager to visit, unfortunately it has closed early on this Thursday night. However its upstairs spin-off, The Tap Room, was open and
very
busy.
We proceeded up a very long, steep, and narrow staircase to the upper level. There was no seating available at the U-shaped bar, nor at any of the tables. After standing for a while a small table opened up towards the back that we migrated to.
It was very dark inside so I apologize for the poor picture quality.
The Tap Room is a dive bar, an upscale lounge, and a sports bar. It's rare to see a place that pulls off all three well. (It should be noted that at $3 a bottle, these were some of the more expensive beers we had in Clarksville.)
The front half of this floor is a bar, the back half is a very mellow lounge bathed in a soft blue light.
Up another smaller set of stairs to the side is another room that had pool tables and other games. We didn't make it into that room during our visit.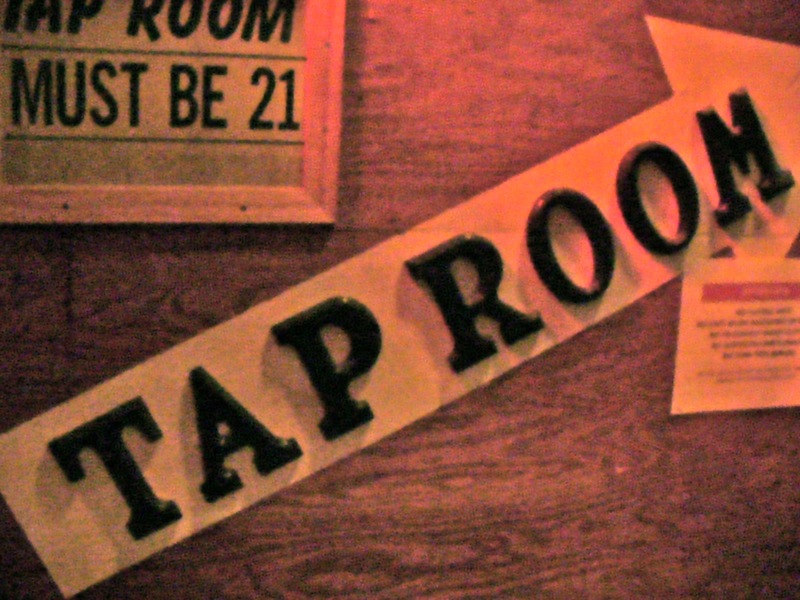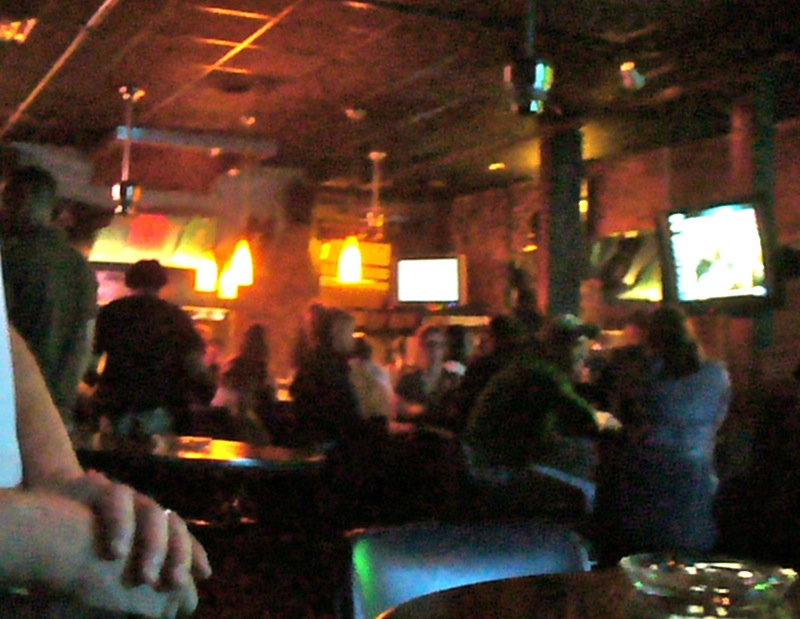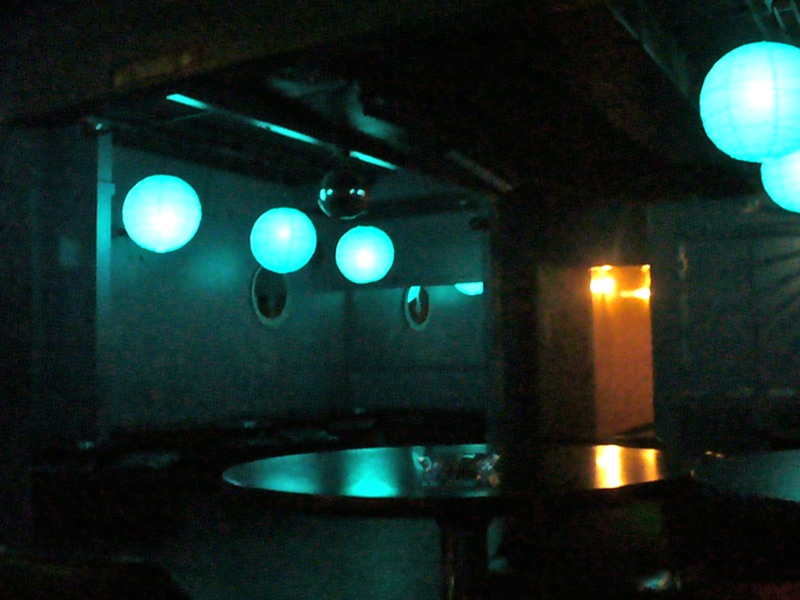 132 Franklin Street
Clarksville, TN 37040
[launch map]
(931) 552-3726
Visit Web Site