(Clarksville, TN)
Scooter's 779th bar, first visited in 2010.


As soon as we stepped in the door, we knew we had found it…
THIS IS THE BEST BAR IN CLARKSVILLE!
This is a beer bar only. It's laid back, it's welcoming, and it feels like home. This is the perfect place to hang out and enjoy conversation over beer with your friends.
The bar's showpiece is a large freshwater aquarium whose inhabitants include Oscars, Jack Dempseys, Peacock Bass, a Channel Cat, and a rather goofy looking Goldfish (among others). The owner chatted with us at length about the aquarium. Feeder goldfish are dropped in every Friday, something that surely must be fun to watch while drinking.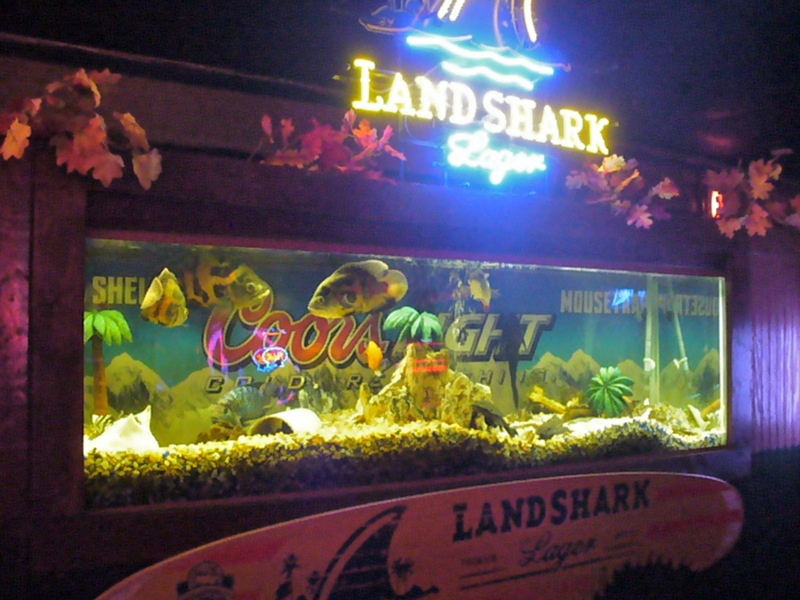 B swaps fish stories with the bar's owner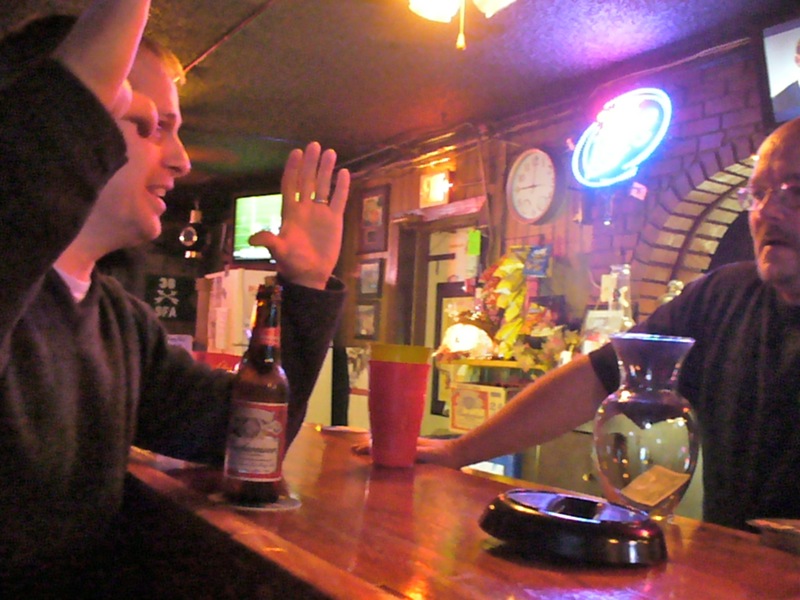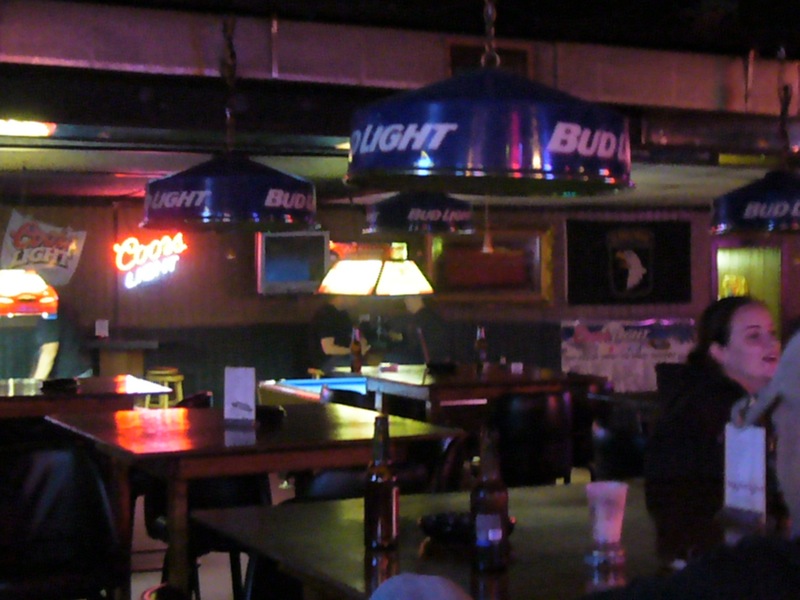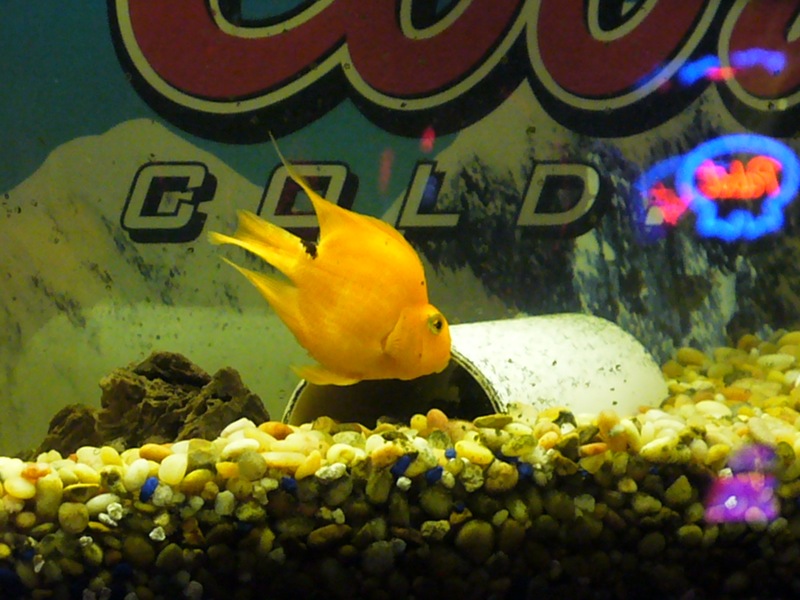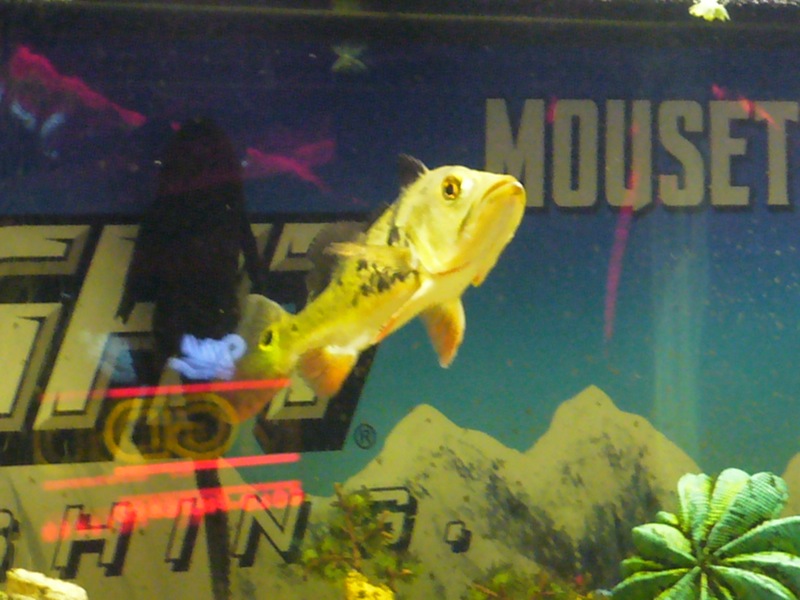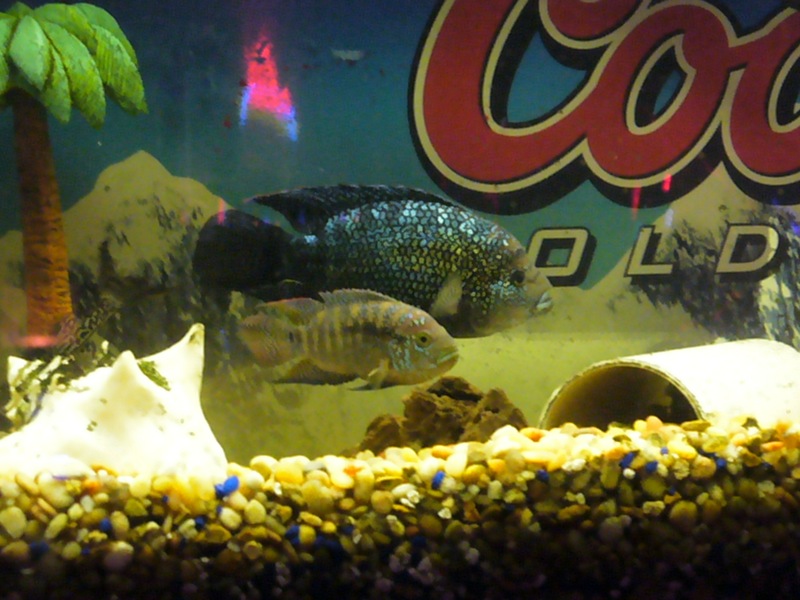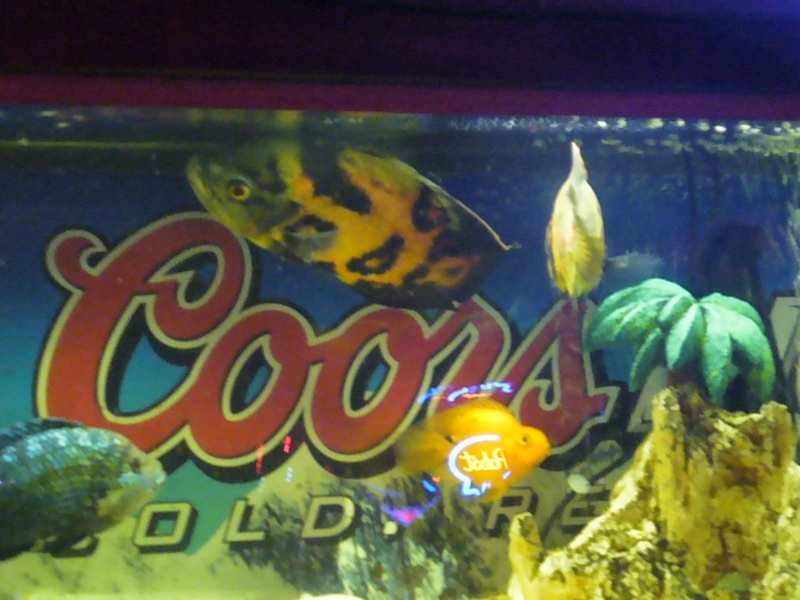 2130 Fort Campbell Blvd
Clarksville, TN 37042
[launch map]
(931) 552-4037