(St. Joseph, MO)
Formerly Old Lamplighter Inn
Scooter's 908th bar, first visited in 2011.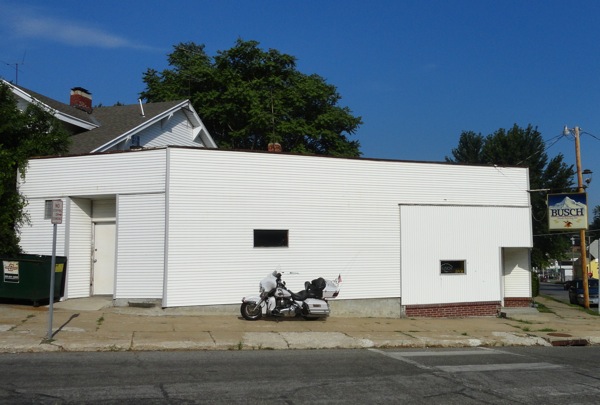 Every barhopping trip includes one bar that is so far beyond our expectations that it ends up standing out as our absolute favorite find of the day. Ladies and gentlemen, for this particular trip, Jumpin Jacks was that bar!
We almost missed out, too. After leaving American Tavern, had I simply continued straight north, we'd have found it easily. But I mis-remembered the layout of this neighborhood (there are streets running at odd angles) and I made an unnecessary left turn just short of our destination. When the road came to an end I knew I'd made a mistake and we began searching the neighborhood, to no avail. After several minutes we were getting close to giving up when the GPS finally honed in on it and got us to our destination.
We knew we were in for a treat when we found this to be a neighborhood dive, surrounded by houses on all sides. We knew we were going to love this place when a neighbor came out to distract his pit bull as we walked by. And when we stepped in to head the bartender explaining to a couple of other customers how terrified she is of clowns, we somehow knew we were going to have more fun here than we'd had all day.
It turned out that bartender's name was Becky, and she's 1/2 of the couple who owns the bar. The other half is her husband, Waylan, who showed up later at the end of our visit. "Having a name like Waylan is like having the biggest cock," she said. Or maybe it was B who said that, I don't remember and my notes aren't very clear.

There is quite a collection of bras on the bar, a recent development. "A while back one of the customers just up and took her bra off, and said she wanted to hang it up. So we did. Then other ladies started doing it," Becky explained. "Now boxer shorts have even started to join the collection."
She also told us the tragic story of a night around Christmas, when the bar was empty, and about 20 young guys from another town stormed the place and beat the crap out of her husband. There were never any arrests made, and it is believed to have been a case of mistaken identity, them mistaking her husband for someone else from a different bar who they all apparently felt had wronged them in some way.
Apart from the somberness of that part of the conversation, we really enjoyed our time here sitting and talking with the owners. In addition to the great personalities, this is a fun-looking bar all around and I'de love to visit again when it's busier.
In fact, here's how good a time we had — when we first arrived we noticed the Silver Strike machine and put a few dollars in it to play. But we never got around to actually doing so!

Panorama of Jumpin Jacks's. Use the slider below the photo to view.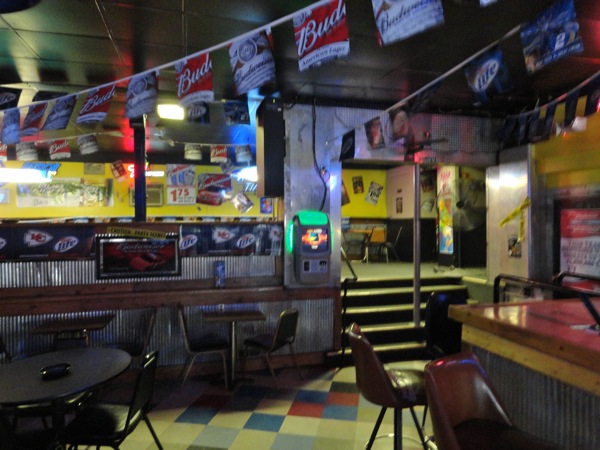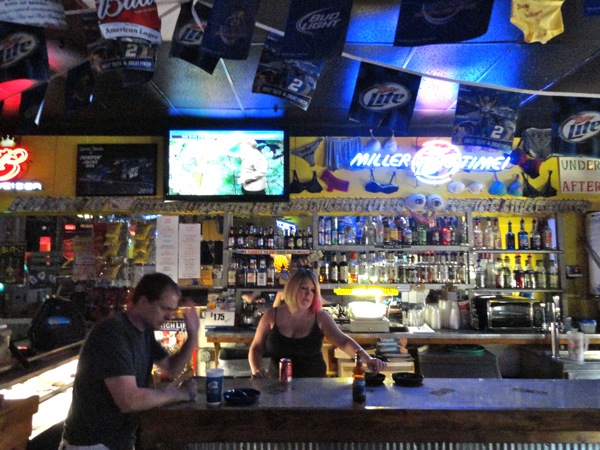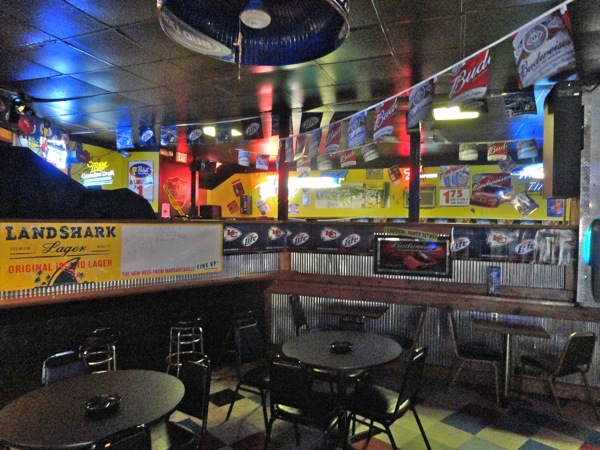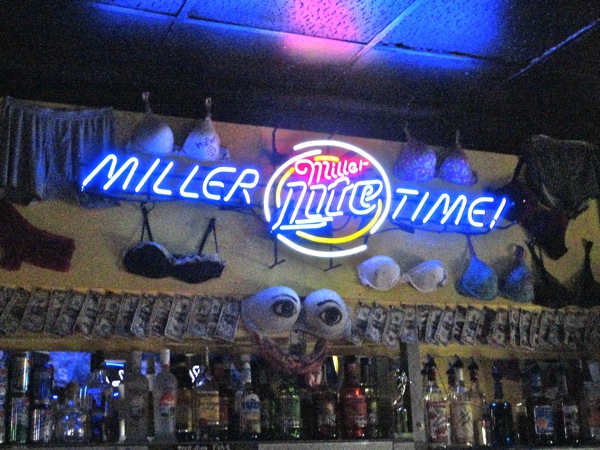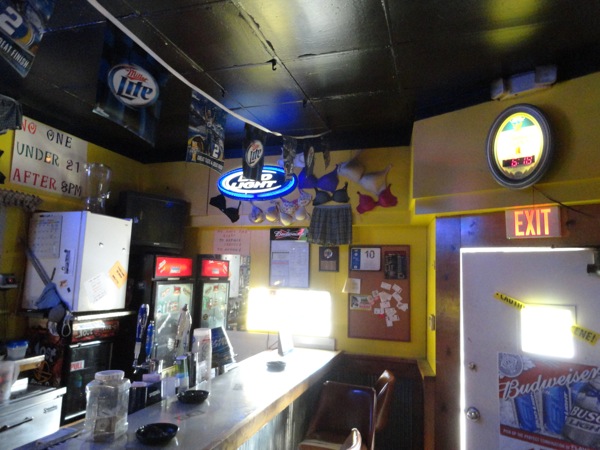 301 Middleton Street
St. Joseph, MO 64505
US
[launch map]
(816) 387-8888
Visit Web Site