(St. Joseph, MO)
Scooter's 918th bar, first visited in 2011.


As expected from the outside appearance, this was a good old-school dive. There were two rooms, with the smaller side room containing pool tables.
We were getting full at this point so settled on shots. Unable to make up our own minds, the bartender served us Hot Damn.
There was a guy passed out at the end of the bar, you can see him in the first photo below. We were asked to be very careful not to wake him.

That's his scooter next to the pool table in the other photo.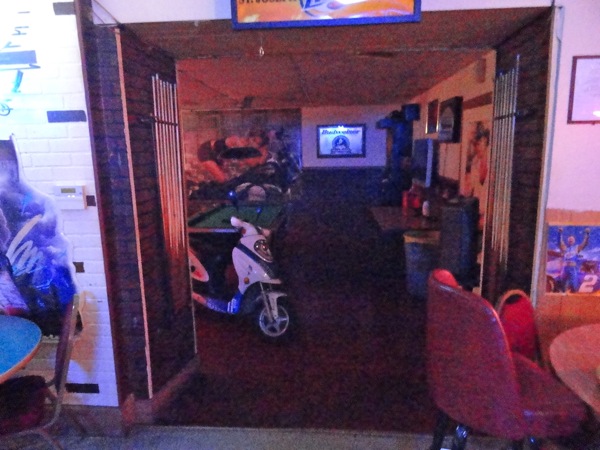 1111 Frederick Ave
St. Joseph, MO 64501
[launch map]
816-279-4645
Visit Web Site