(St. Joseph, MO)
Formerly Frank's Tavern
Scooter's 903rd bar, first visited in 2011.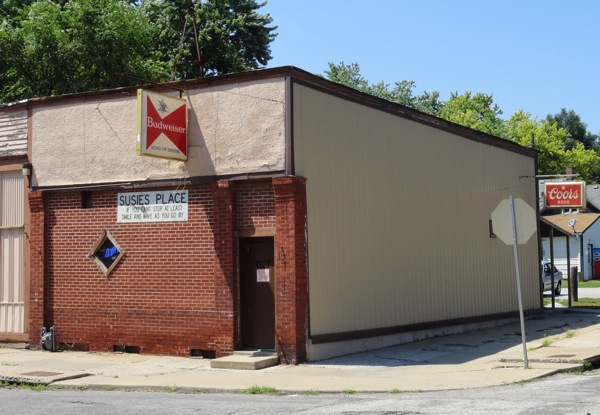 There was a little bit of tension in the air when we first stepped inside, and I'm not really sure why. I don't know if they were nervous about us or what it was, the first few moments were tense.
But then a little dog named Rosie walked up to greet us, and after we petted her the ice was broken and we were welcomed into the fold.

We soon learned that Rosie had a special talent, she liked to sit on the shoulders of a guy named Mike while he shot pool. Mike happened to be sitting nearby, so B challenged him to a round.
And they weren't kidding, that little dog happily climbed up on his shoulders and sat there through the whole game!
It's quirky little finds like this that make me love going to these off-the-beaten-path dive bars. You never know just what to expect!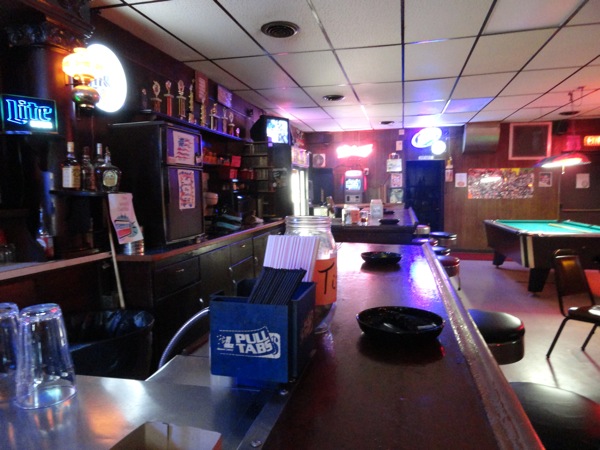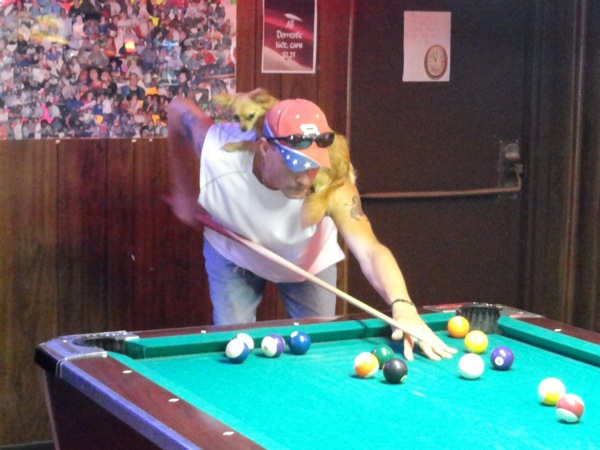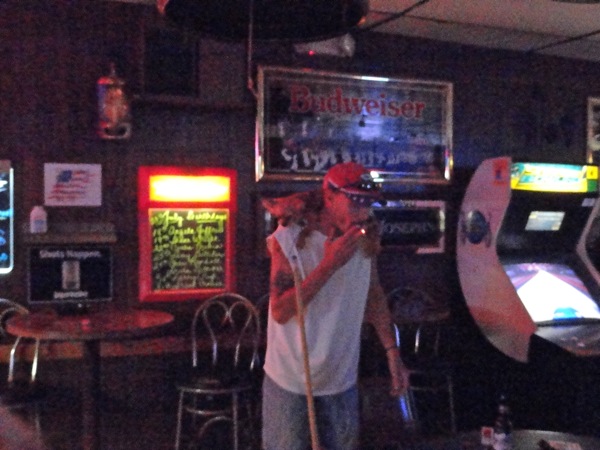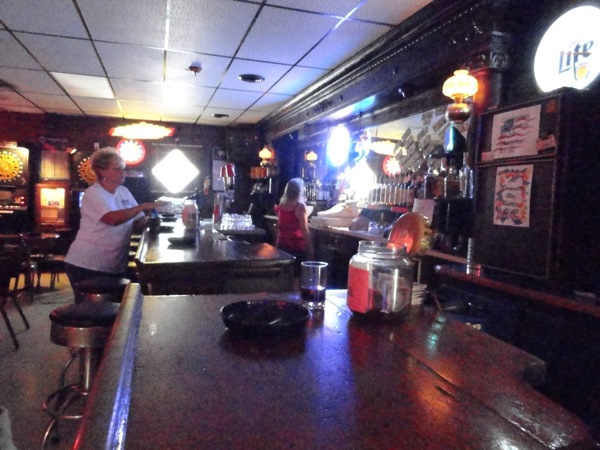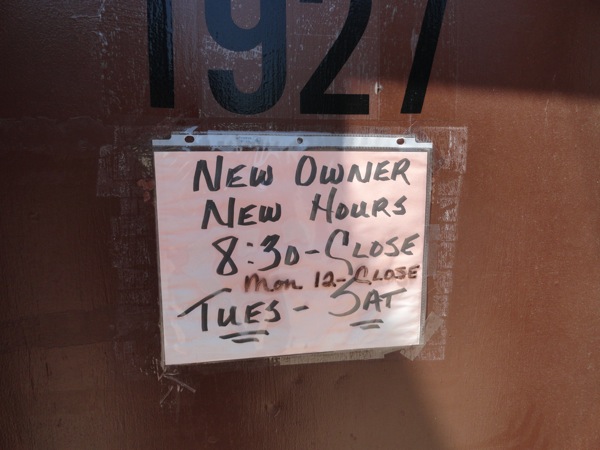 1927 Olive Street
St. Joseph, MO 64507
US
[launch map]
(816) 279-7299