(St. Joseph, MO)
Scooter's 928th bar, first visited in 2011.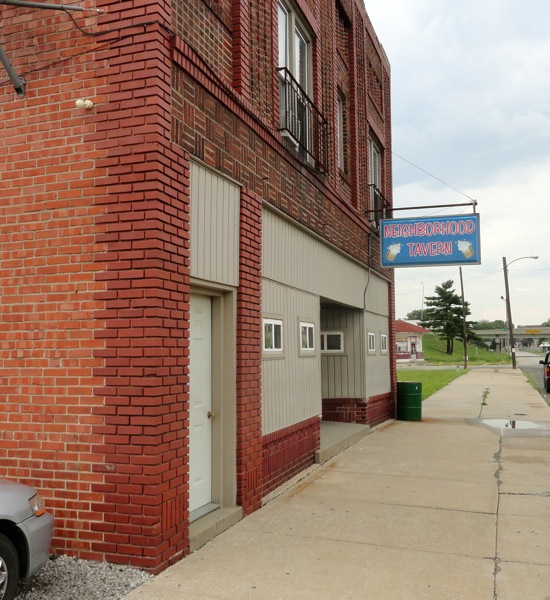 Unlike most of the other bars in this part of town that open bright and early, Neighborhood Tavern doesn't open until 2:00. As a result I missed it the last time I was in town back in July. But this time I knew when it opened and was able to stop by later in the day.
What I love about these really-old bars in old parts of town is that, no matter what the exterior may look like, inside there is often hidden beauty. And such is the case here.
The bar makes full use of the building's first floor (the second floor is living space). The floor is hardwood, the ceiling is the building's original ornate tile. All of the woodwork inside the bar is breathtaking and well-maintained.
There's pool tables, a jukebox, darts, Silver Strike (which was being played by an amusingly enthusiastic old man), and a very small stage/DJ area behind a rail in one of the front windows. Over my table was a disco ball, which was plugged in and had a spotlight aimed at it, so obviously the area in which I was sitting gets turned into a dance floor from time to time. The bartender was very friendly, too.
This was obviously truly a "Neighborhood" tavern, as there were only a few cars here yet a couple dozen people inside.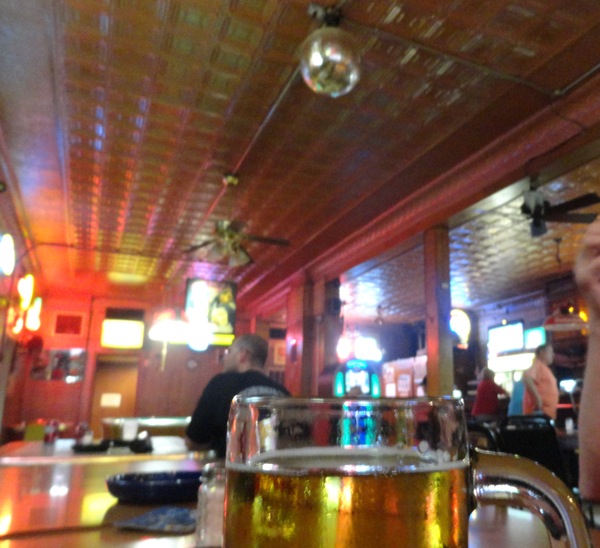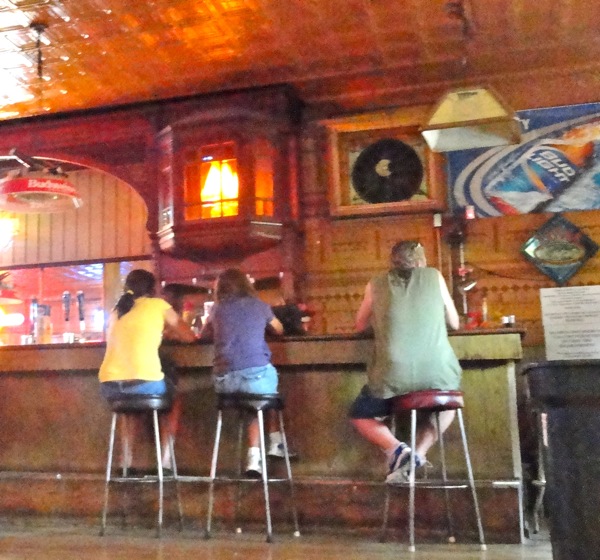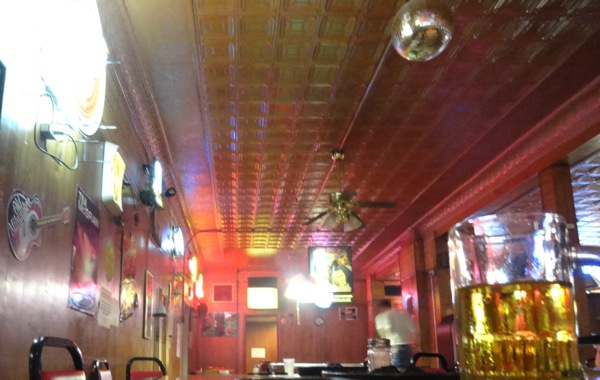 2112 South 10th Street
St. Joseph, MO 64503
[launch map]
(816) 232-8060