(St. Joseph, MO)
Formerly Mackenzie's
Scooter's 895th bar, first visited in 2011.


This is the new location for Biggins, having opened here just a few weeks ago after previously being located on the Belt.
We'll say that this place, uh, "pays homage" to the "Hooters" restaurant chain.

From the logo to the uniforms to the menu, there are some striking similarities. It's a little mroe toned down and divey than Hooters, though.
You have to love the way the burgers are named! (See the menu picture below.)
There's free wifi, and (at least during the time of our visit) $1 cans.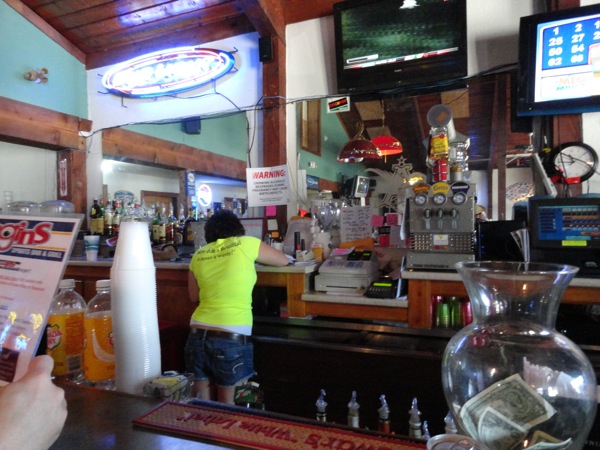 408 Hickory Street
St. Joseph, MO 64501
[launch map]
(816) 232-4450
Visit Web Site