(St. Joseph, MO)
Scooter's 904th bar, first visited in 2011.


We knew before arriving here that were not exactly going to fit in here. We'd been warned that the bar is a bit cliquish and that we were not, well, the correct demographic.
This did in fact turn out to be true, as our entrance was met with complete silence and several looks of "What are you doing in here?" Indeed, the bartender seemed quite surprised when we actually ordered drinks and stayed.
We found a customer who opened up to us, though, and once we started talking to him the tension died down and others started talking to us as well. After a few minutes it was all back to normal.
We learned that the bar is owned by Babe McGaughy, and that "McGaughy" is pronounced "mig hoy". We're still not clear on the "A J R" portion of the name, but we were told that "A & J R's" would be a more accurate way of putting it.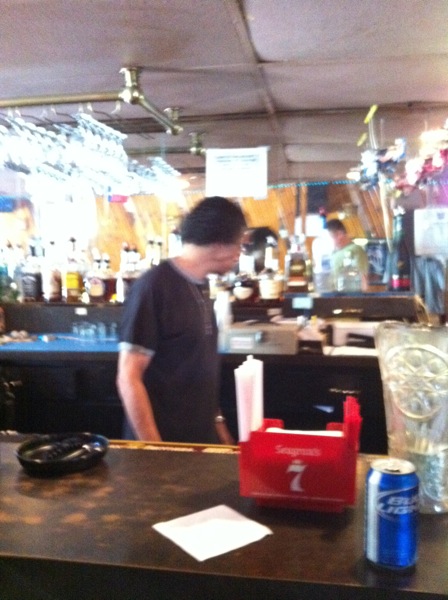 During the initial moments, when nerves were still a little high, one of us spilled a bit of their drink. I forget which one of us it was.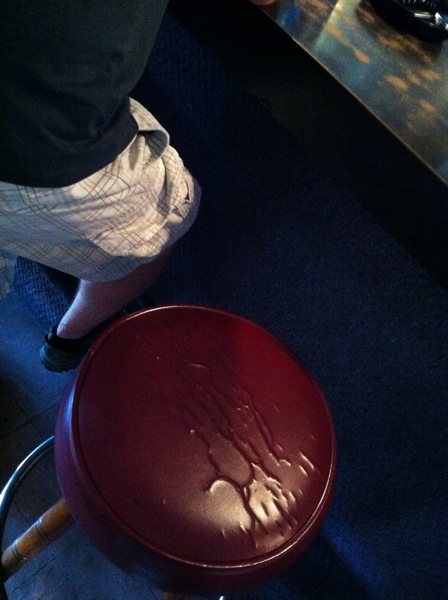 1702 Messanie St
St. Joseph, MO 64501
[launch map]
(816) 364-5033