(St. Joseph, MO)
Scooter's 897th bar, first visited in 2011.

Hickory Tavern is an old bar. No one present during our visit could confirm the age, but they did speak of at least 3 generations of past owners who each ran the bar for around 30 years or so. My own research has uncovered anecdotal evidence for it possibly being as much as 130 to 140 years old.
At one point in the past the bar was U-shaped and sat in the middle of the room. Now it is a linear bar along the north wall.
Everything here is old-school. Pool is still only 50 cents to play — the bar's owner refuses to work with the local arcade supply company and their contracts, he wants to do things his own way. In fact, it's so old-school here that the jukebox was only recently upgraded to a CD Jukebox, it had been a vinyl record jukebox until just a few years ago.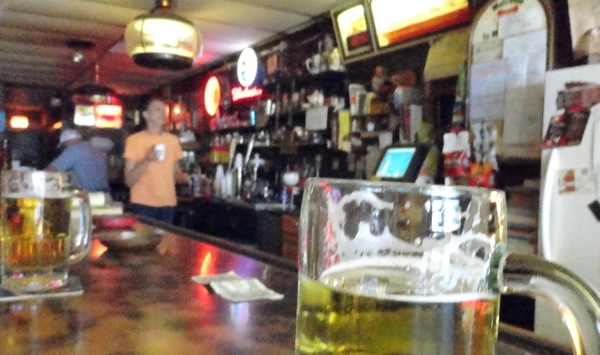 2302 South 11th Street
St. Joseph, MO 64503
[launch map]
(816) 233-6960