(Downtown, Anchorage, AK)
Scooter's 1423rd bar, first visited in 2019.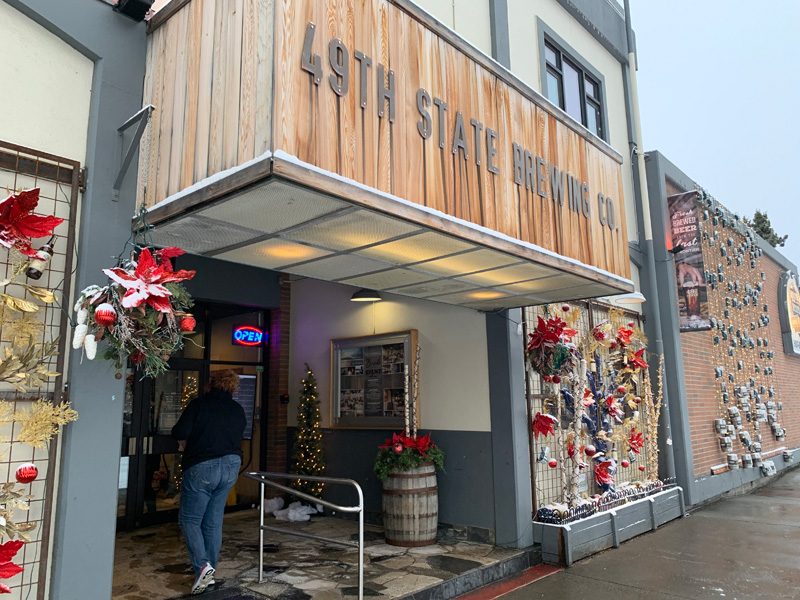 Any unexpected long layover in Anchorage, combined with a tip from someone that they have really god pizza, led to us visiting 49th State Brewing's
other
location. (We had visited the Denali location in 2018, and coincidentally driven by that one again yesterday.)
In addition to fantastic food and beer this location features lots of TVs, multiple levels of seating including a large rooftop deck, and a big fireplace in the main dining area.
I had their Whiskey Barrel Aged Cabin Fever with my pizza.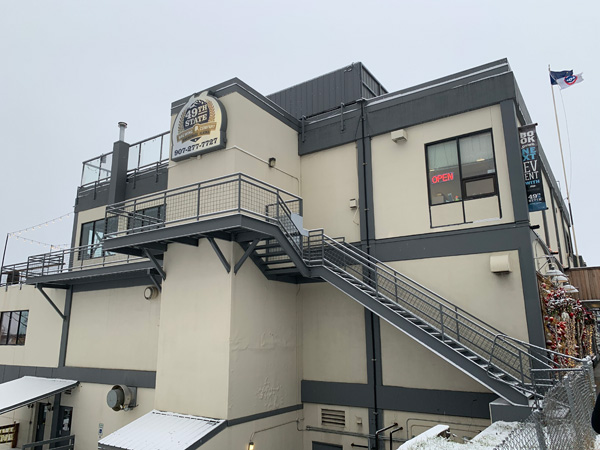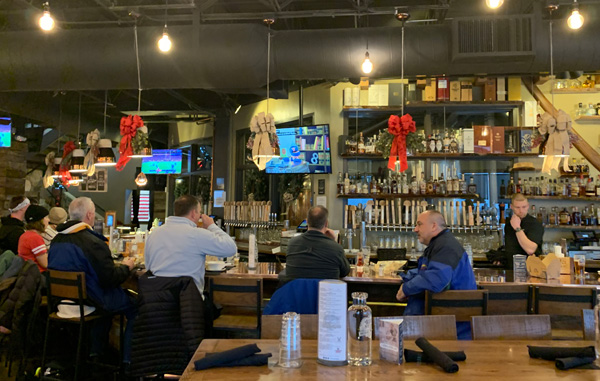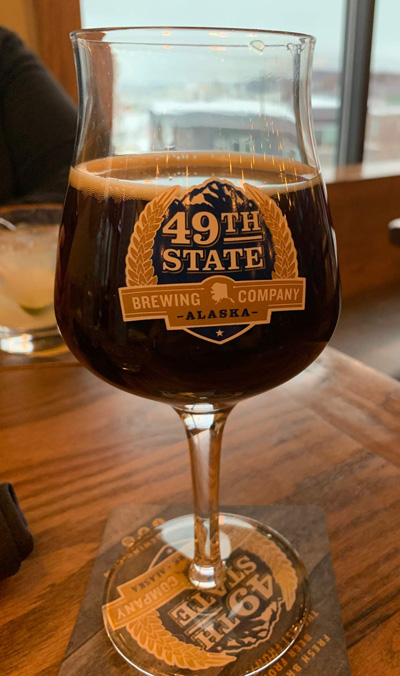 717 W 3rd Ave
Anchorage, AK 99501
United States
[launch map]
(907) 277-7727
Visit Web Site