(Downtown, Austin, TX)
Scooter's 1560th bar, first visited in 2022.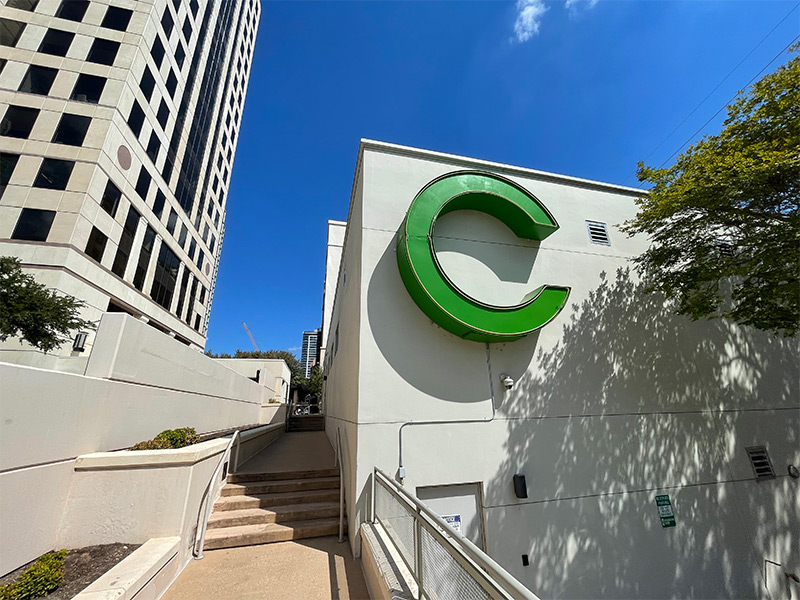 After a long-ish walk from Friends Bar (made longer with a side trip to CVS to buy a forgotten toothbrush) our main planned activity for the day was a
3:00 tour
of the corporate headquarters of
theChive
.
The tour begins at the company bar, where you get a drink to take with you on the tour. I chose an Electric Jellyfish (NE IPA) by Pinthouse Pizza. I had no idea yet (would find out at our next venue) that this is Pinthouse's flagship beer. It would also turn out to be my undoing for the day, as everything after drinking it was a struggle due to stomach volume.
The tour was awesome, but since this is a bar blog I won't spoil the fun of the tour.
After making a complete circle through both floors of the building, the tour ends at… the bar! This time I had a Rosé Cider from Austin Eastciders, which turned out to be a fortunate selection because our plan to later visit Austin Eastciders fell through and I happened to pick a flavor I had not tried before.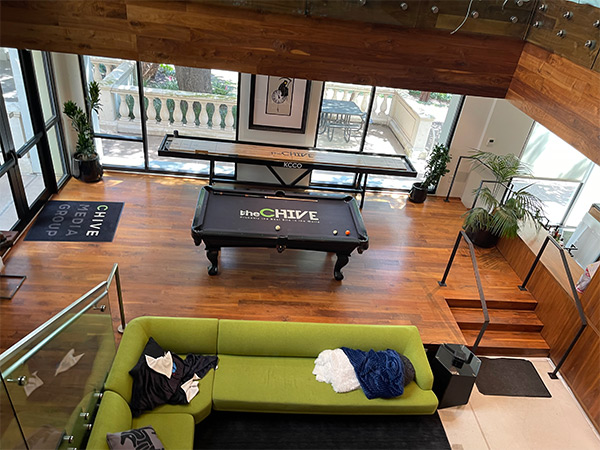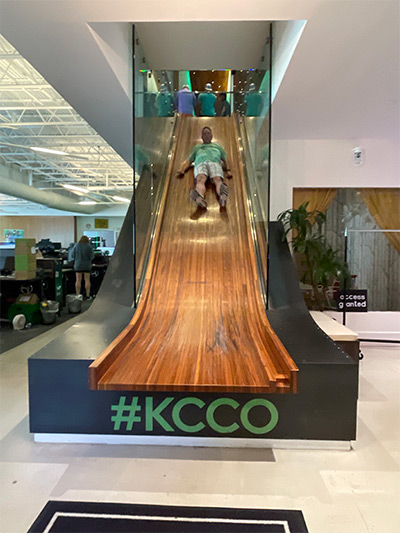 98 San Jacinto Blvd
Austin, TX 78701
United States
[launch map]
+15125273500
Visit Web Site