(Downtown, Austin, TX)
Scooter's 1564th bar, first visited in 2022.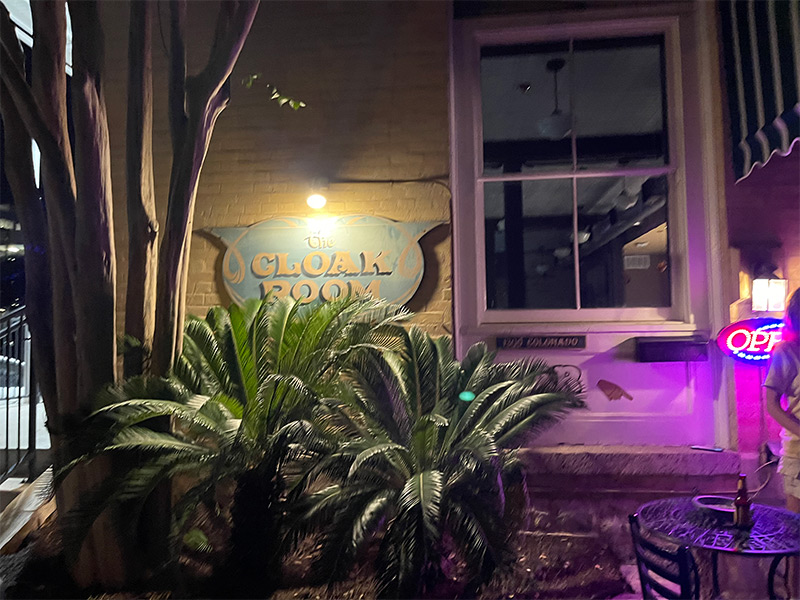 I wanted to visit at least one true honest to goodness local dive bar while we were hear, and all my research led me to this place. So after abandoning Rainey Street we hopped into an Uber to finish our night out here
*
.
This is a basement bar right next to the state capitol building, and I had looked forward to trying to find it since I had heard it was a bit tricky but the Uber driver spoiled it by saying "You'll find what you're looking for right around that corner."
The bartender was outside having a smoke so it took us a little bit to get served. It was much darker inside than my pictures let on. The place was pretty busy and it was clear most if not all were regulars, but we found an open spot to sit next to the stairs to the restroom.
The restrooms themselves are up a flight of carpeted stairs in the back with the stairwell walls covered with photos of bar patrons. Just outside the restroom doors was another small table with a couple of chairs.
We both had Miller Lite bottles.
*By finishing the night out here, I mean in terms of new places. It had always been our plan to go back to Coyote Ugly at the end of the night. (And that was a much different experience on a Friday night than it was the night before, and somehow included more shots.)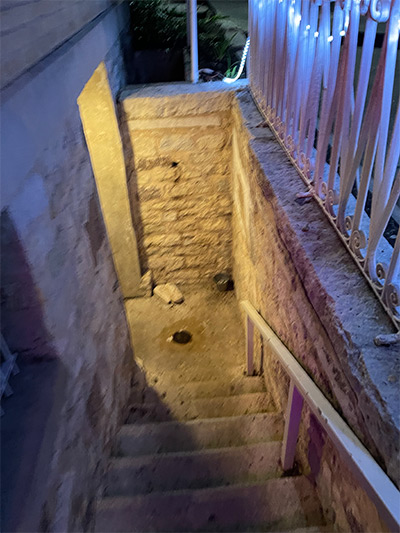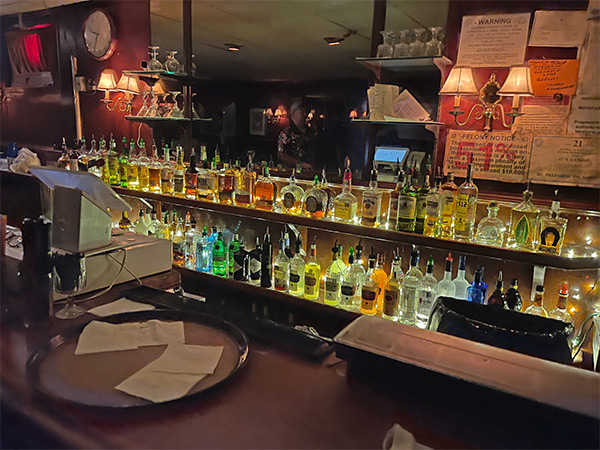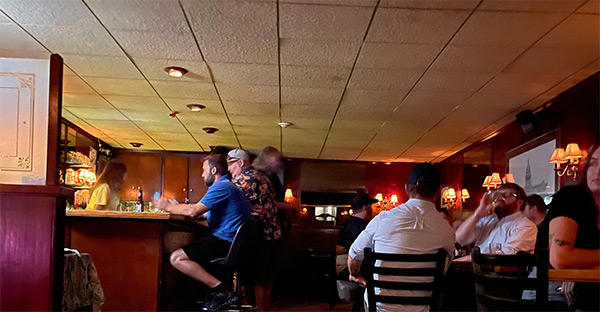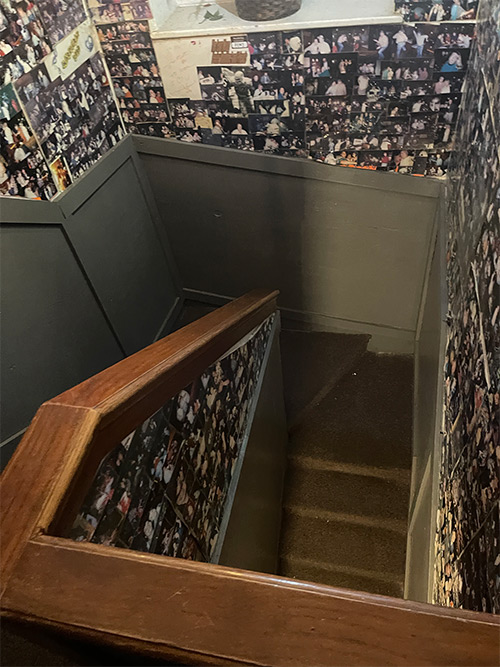 1300 Colorado St.
Austin, TX 78701
United States
[launch map]
(512) 472-9808
Visit Web Site