(Prospect Park, Minneapolis, MN)
Scooter's 1637th bar, first visited in 2023.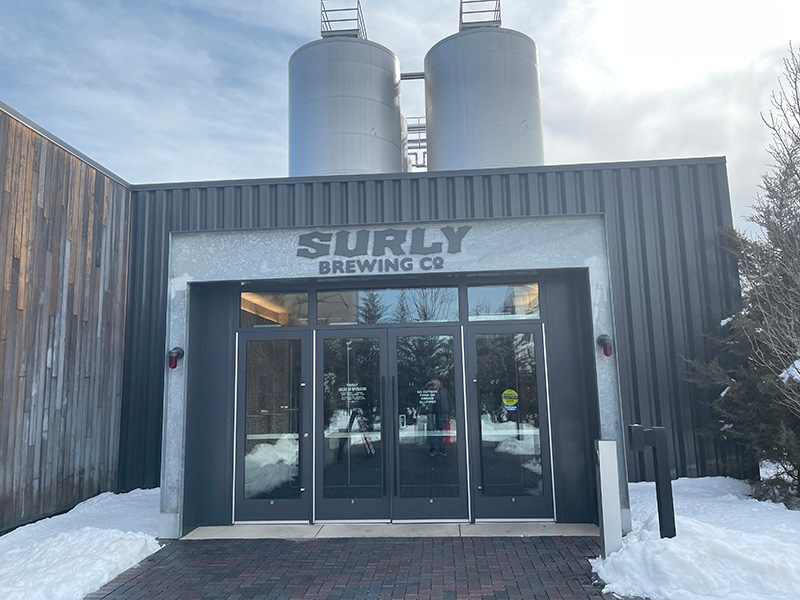 I saved the biggest for last, with this being my only brewery to visit on this Sunday before heading to the airport.
It was actually supposed to be my second brewery today, I was planning to have brunch at a place called The Freehouse. But I overslept and didn't have enough time to go get brunch if I was going to also make it to Surly. And perhaps that was for the best — because of a race being run that morning that cut off the direct routes to Surly, the Uber ride took a lot longer than it should have.
I had the Sydney Loves Kevin (Barrel-aged hazelnut stout) and the Port Barrel Aged Stout. I also grabbed a couple of bottles to go to take back home.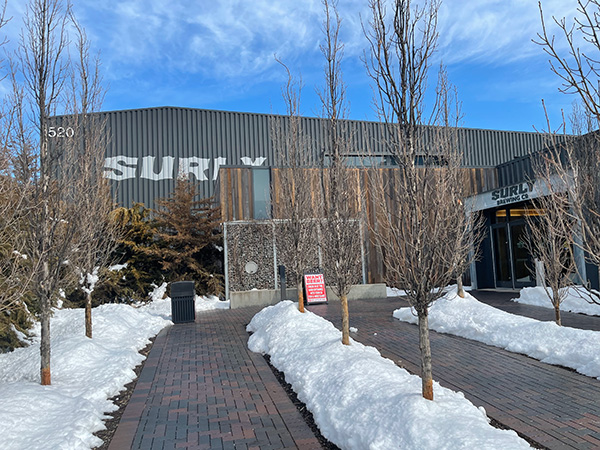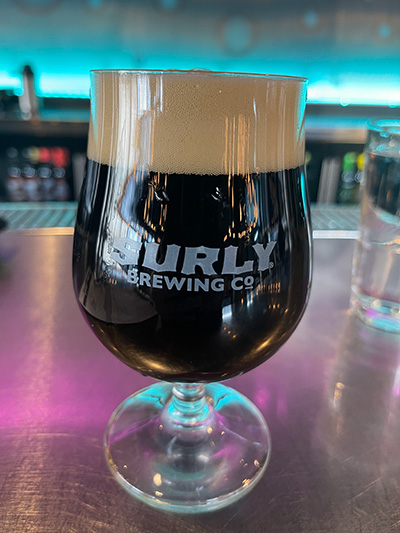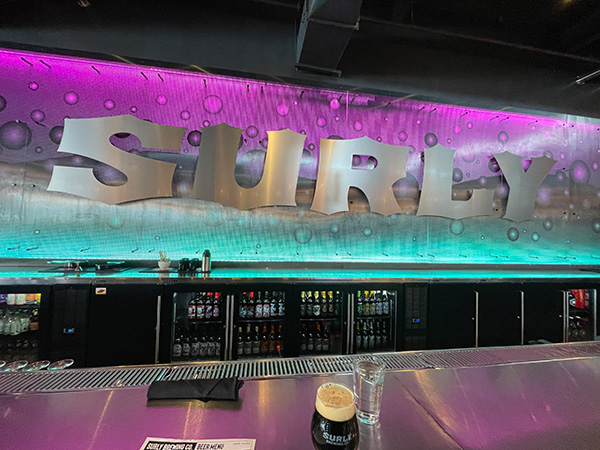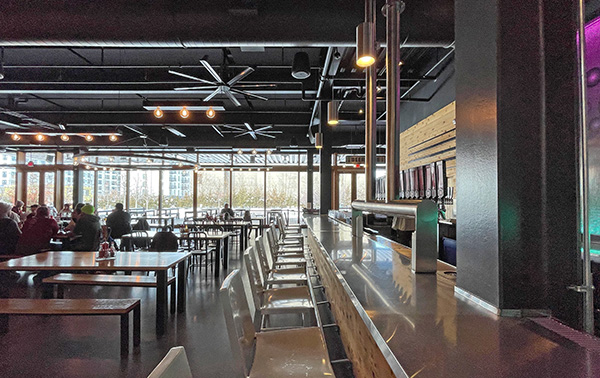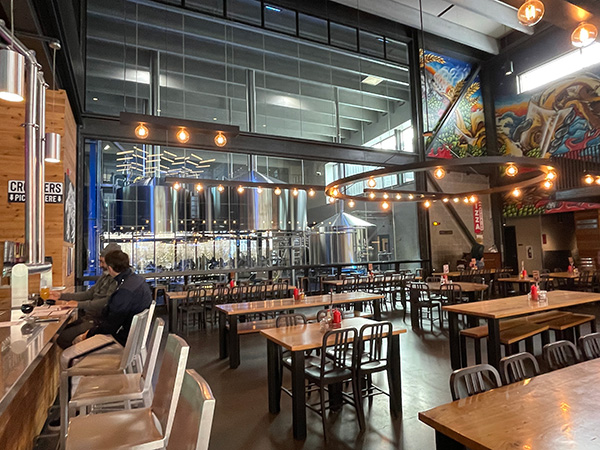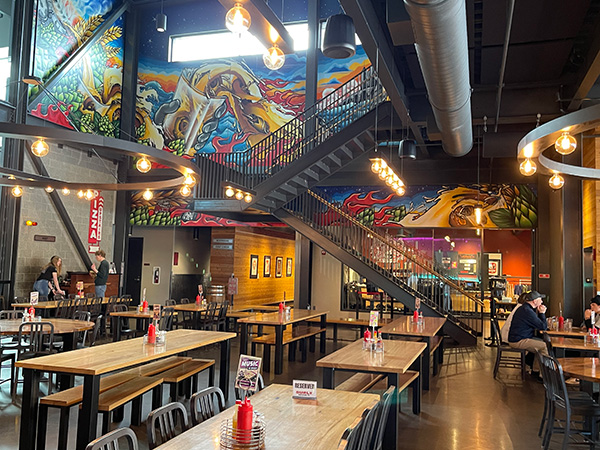 Since I missed out on my brunch, I started looking forward to Surly's pizza that I'd heard so much about. Denied! Only brunch items here on Sunday morning. Unfortunately I'm too finnicky for nearly everything they had, so I just got some bacon to tide me over until the airport.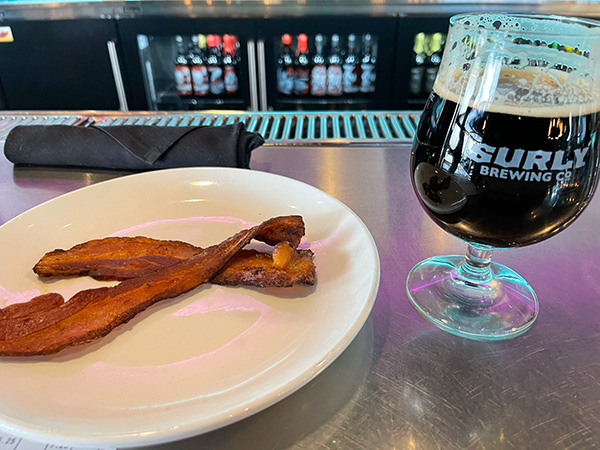 520 Malcolm Ave SE
Minneapolis, MN 55414
United States
[launch map]
(763) 999-4040
Visit Web Site