(Northeast Minneapolis, Minneapolis, MN)
Scooter's 1631st bar, first visited in 2023.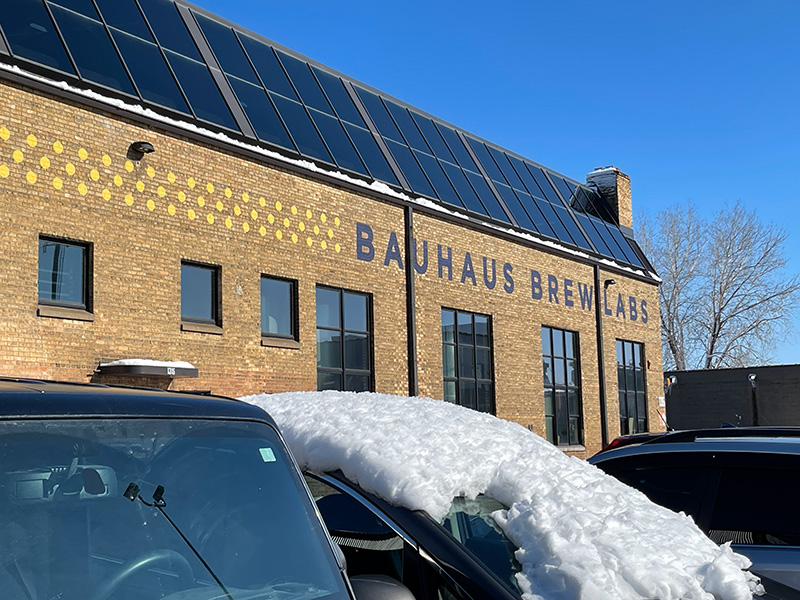 Has the weather been better I'd have just walked here. But there was just too much snow on the sidewalks and road shoulders for me to do that today so I took an almost embarrassingly short Uber ride.
This is a massive German beer brewery with a huge indoor beer hall and a massive covered outdoor area that was getting a lot of use despite the weather.
Even with all that seating, there was no place for me to sit. I had to just kind of find a spot sort of out of the way to stand and drink my beer. Because of this, I opted to have just one beer: Mostly Umlauts (German chocolate stout).
Out in the parking lot three drivers were apparent morons and parked in such a way that created a third row, blocking one of the drive paths and completely boxing in three other vehicles. By the time I left one of those trapped vehicles had managed to escape after a properly-parked car across from it left.
I didn't need to worry about the parking lot though, as from here it was a short walk to the next place.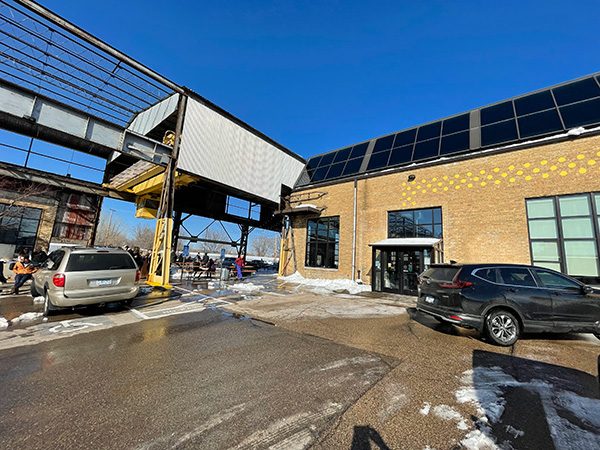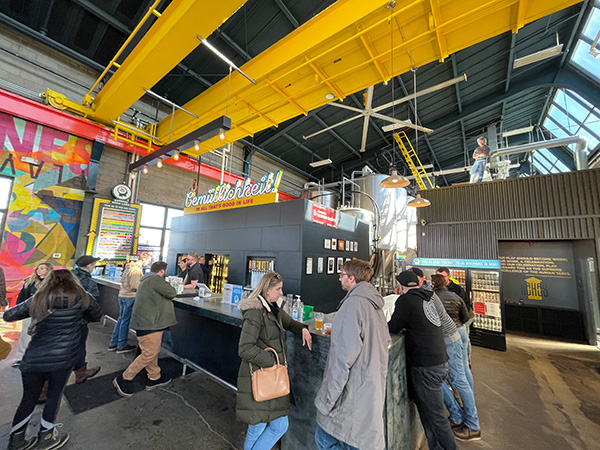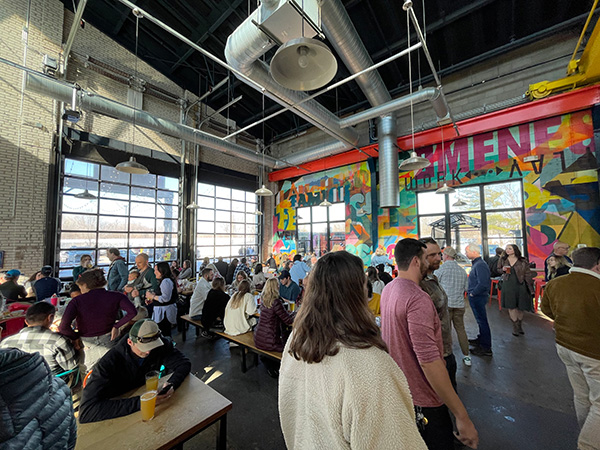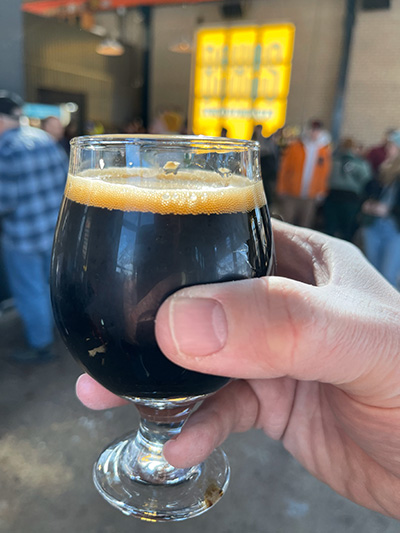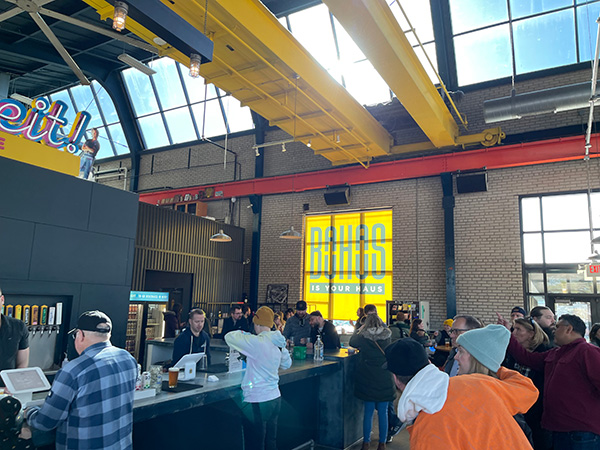 1315 Tyler St NE
Minneapolis, MN 55413
United States
[launch map]
(612) 276-6911
Visit Web Site