(Nord East, Minneapolis, MN)
Scooter's 161st bar, first visited in 2006.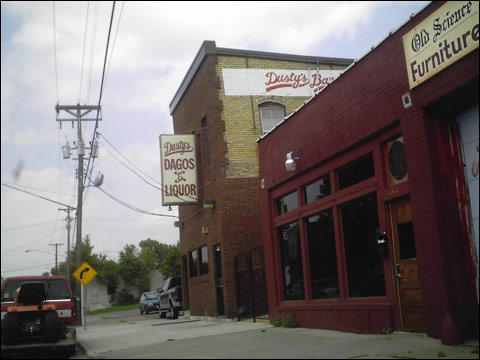 The bar was pretty busy so we sat at a table and the smell of Dago Burgers was mouthwatering. The Dago Burger is made from Italian Sausage and topped with Mozzarella. As an ATM was noisily installed nearby we played pull tabs (and lost) while waiting for our food. And it was well worth the wait. Dago Burgers are INCREDIBLE!

1319 Marshall St NE
Minneapolis, MN 55413
US
[launch map]
(612) 378-2118
Visit Web Site