(Hawthorne, Minneapolis, MN)
Formerly Stand-Up Frank's
Scooter's 1153rd bar, first visited in 2016.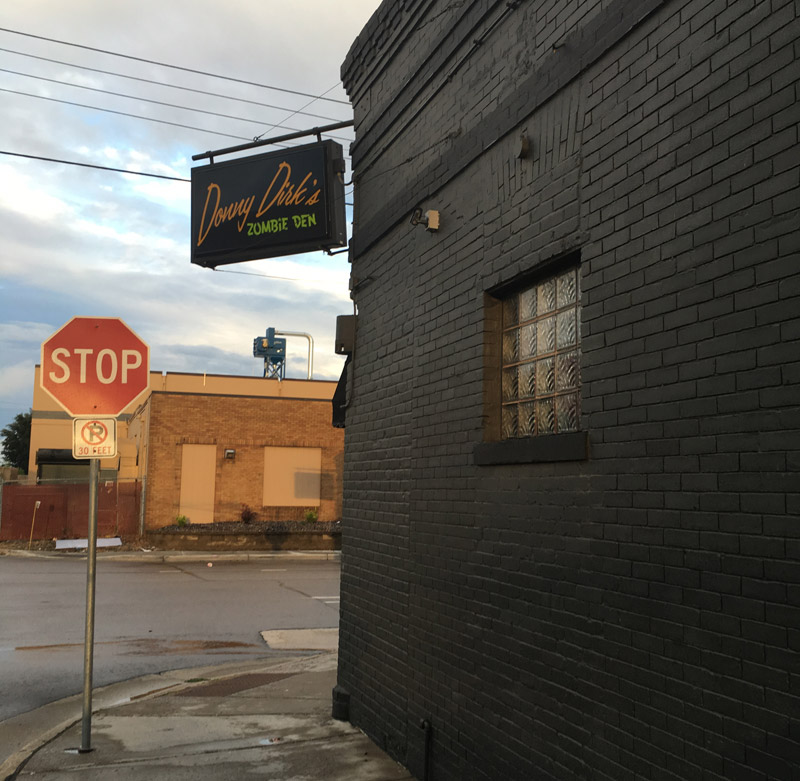 I have a strict rule that I cannot count count a bar on this list if it's sinply a new name/owner for a bar I have previously visited,
unless
the bar has changed so drastically that it would be unreasonable to say that they are indeed the same bar. This is the case here for what was
Stand-Up Frank's
when I visited this very same building exactly ten years ago today.
Now painted black (had originally been red, then later lime green), the bar is decked out in a full on horror theme. "Grindhouse" was playing on TV.
If you sit in a booth there is no need to get up to place your order, each table has a phone that calls the bartender.
Failing to notice a tasty-looking gore-themed mixed drink on the menu until it was too late, I had a Hell Kitchen (pale ale) by Insight Brewing.
Note: It was much darker in here than my photos make it look, I had to enhance the lighting to make details visible.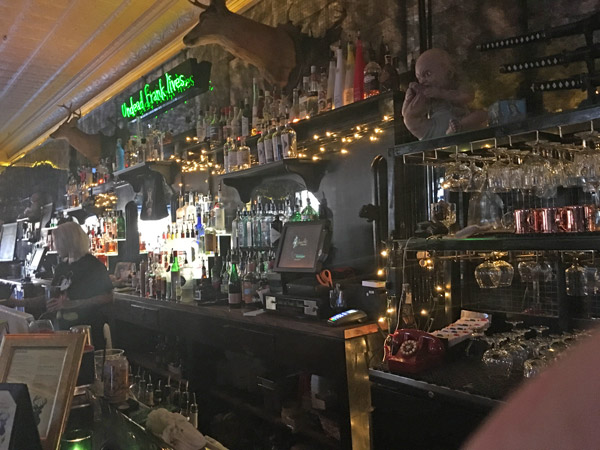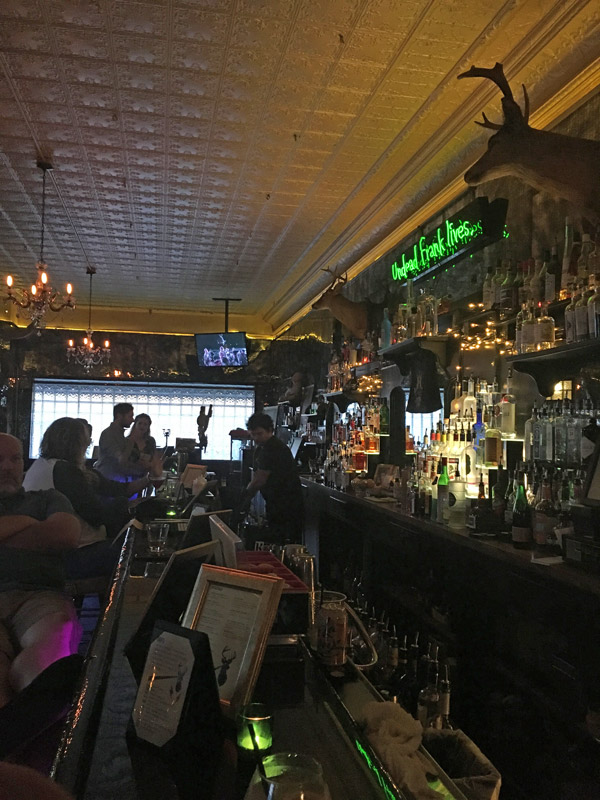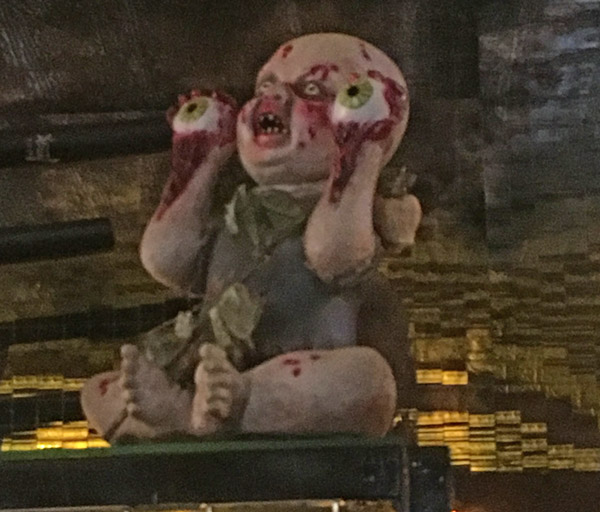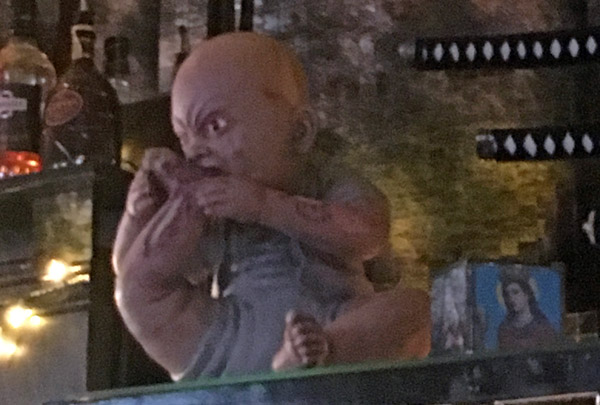 The light switch for the men's room is located outside the door, a fact which neither I not the man who was already in there had noticed (but I later remembered this from 10 years ago). Thankfully there was a large enough peeing surface that it would have been almost impossible to miss in the darkness. (Again, I enhanced the lighting on this photo, the light here is from a small red dim bulb and a street light outside.)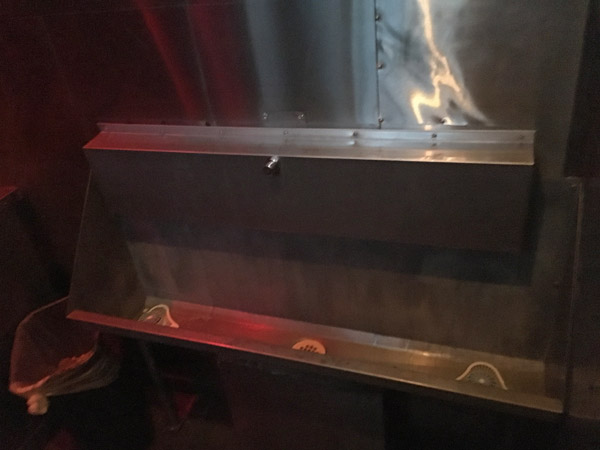 Make sure you never have to poop here, because it appears this chain across the stall is the only privacy you're going to get.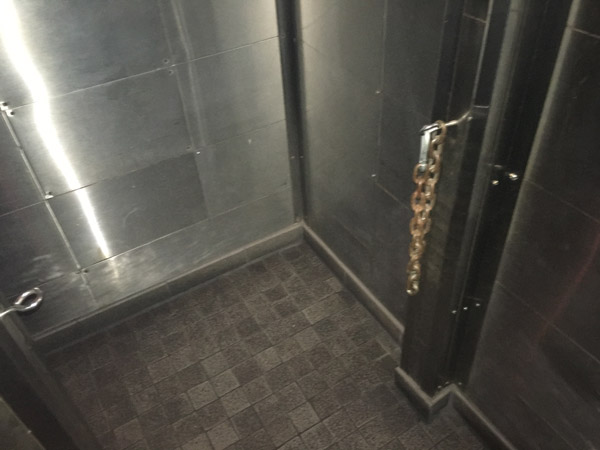 2027 N 2nd St
Minneapolis, MN 55411
US
[launch map]
(612) 588-9700
Visit Web Site