(Northeast Minneapolis, Minneapolis, MN)
Scooter's 1627th bar, first visited in 2023.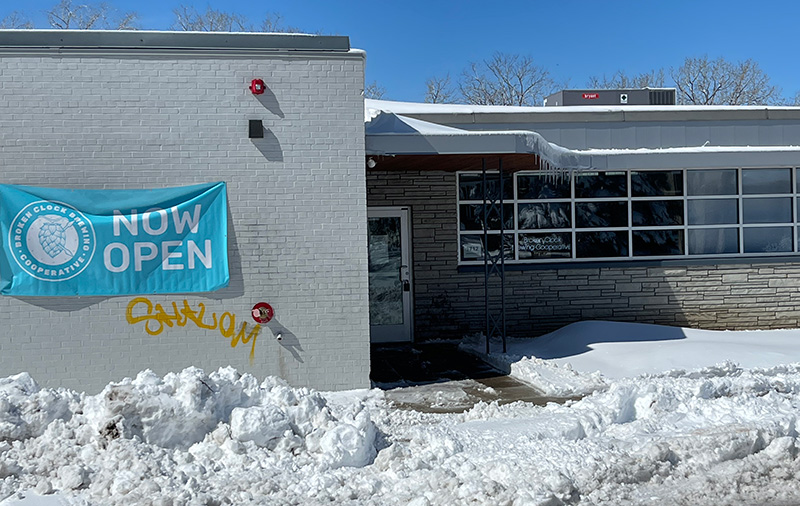 Had I not rescheduled this trip from its original date of the first weekend of March, I wouldn't have been able to visit this brewery as it wasn't open yet. At the time of my rescheduled visit, this place had been open for about 2 weeks. It appears to be the first tenant in an old commercial building that's in the process of being renovated.
8 to 10 inches of snow had fallen overnight, and getting the roads cleared was apparently taking a lot longer than usual according to the locals. Consequently it took me about 30 minutes to get my Uber ride here, something that had usually taken only a few minutes the previous two days. I got out of my car in one snow drift and had to cross another to get inside. Along the way I lost my glasses in the snow (I still had my sunglasses on so didn't notice until I was inside and ready to change them) but amazingly was able to find them.
This new brewery is right on the bank of the Mississippi River, and while I was enjoying my beer a group was gathering for a tour event that was being delayed due to so many people running late due to the snow.
I had the Lavender Uprising (IPA infused with lavender), Sweater Weather (porter), and Down By The River (pilsner).
I was supposed to go to 56 Brewing next, but due to the long lead times to get rides (which is why I ended up getting a third beer here) I decided to cut 56 Brewing in favor of the portions of my itinerary that were clumped closer together.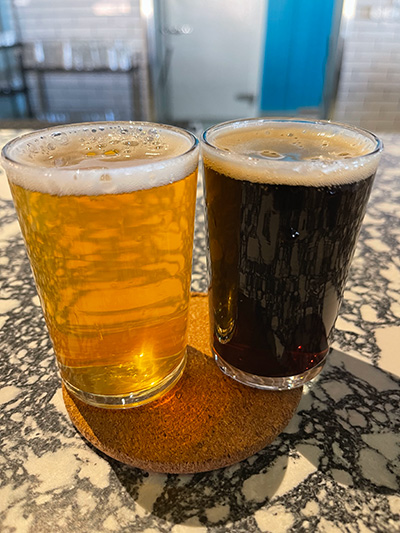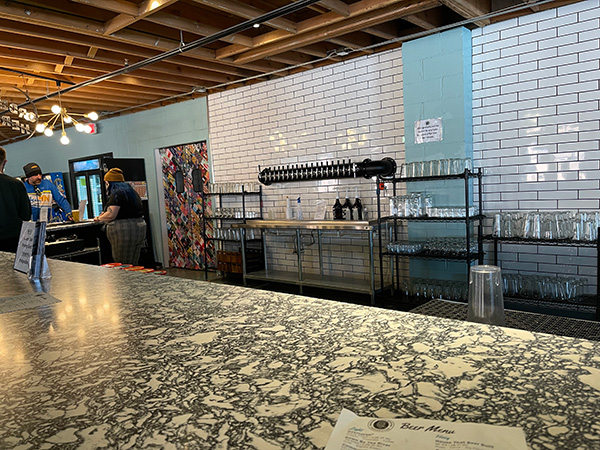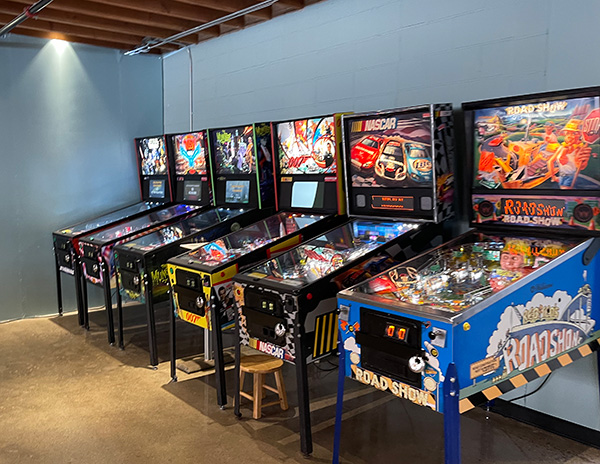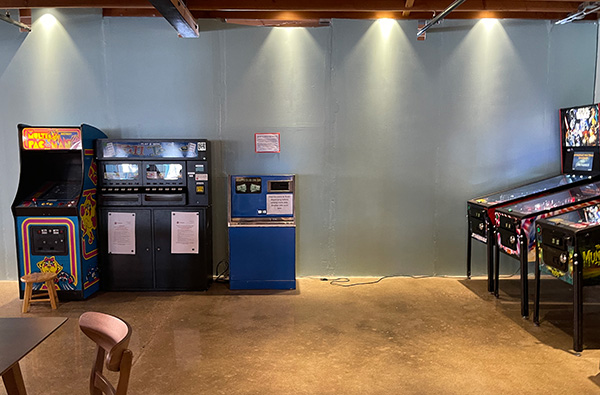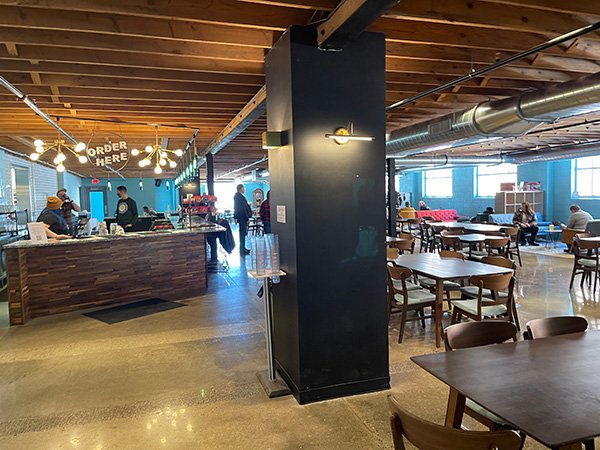 If you look closely you can see the river out the back window. I would imagine that in the future when the weather allows, there will be some sort of outdoor seating here.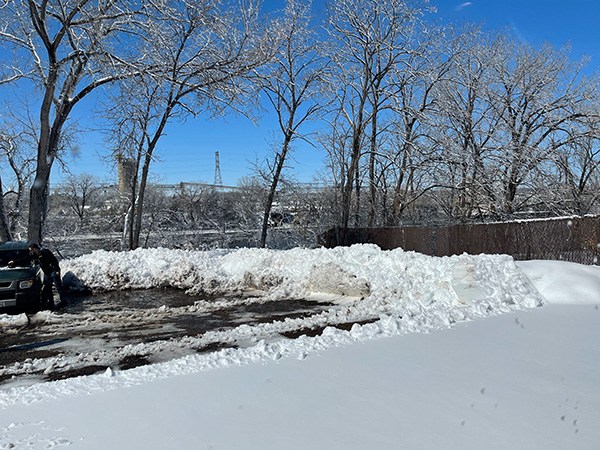 1712 Marshall St. NE
Minneapolis, MN 55413
United States
[launch map]
(612) 440-4570
Visit Web Site