(Nord East, Minneapolis, MN)
Formerly Laura's
Scooter's 168th bar, first visited in 2006.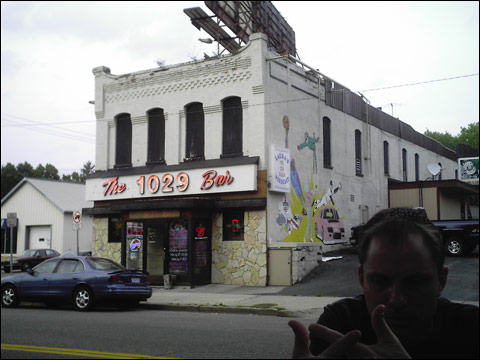 Originally a sports bar, local police started hanging out so the theme switched to a police bar. Now police from all over come here. Police memorabilia adorns the place, including the door of a police car donated by New Orleans police as a gift in thanks for help during Katrina. But that's not the only kind of decor. The ceiling is covered with bras hanging from nails. For whatever reason, the bartender did not know why, women seem to like taking their bras off here so they hang up all the bras that women donate.
Notable in the news for being busted by ASCAP –for having karaoke on September 6, 2007, without paying royalties.

1029 Marshall St NE
Minneapolis, MN 55413
US
[launch map]
(612) 379-4322
Visit Web Site